From the Shelf
Inside the White House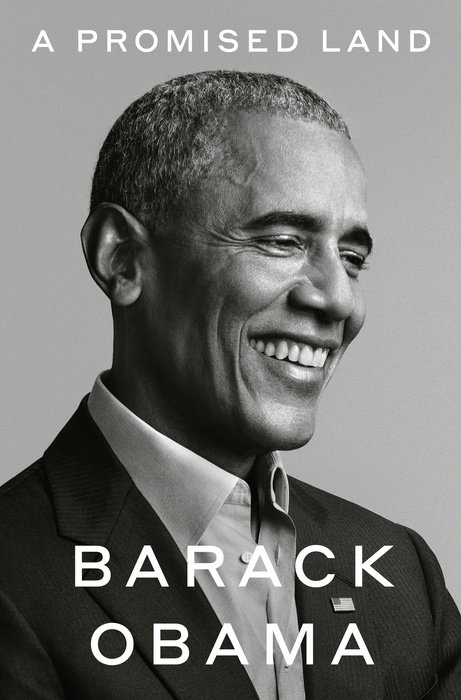 Could former President Barack Obama have known into just what world his reflections on the 44th presidency, A Promised Land (Crown, $45), would be released?
Although his memoir is embargoed until Tuesday (no bookstore is allowed to even open the boxes until then), an excerpt in the New Yorker gives readers a taste of what the highest office in the land was like for the first Black president--a husband and father of young children, a policy wonk, a student of history and a gifted writer.
Obama describes the first spring in the White House, as Sasha and Malia enjoy a swing set he had installed in front of the Oval Office; he looks up from his desk to glimpse "their faces set in bliss as they soared high." His appreciation for Bo, the family's Portuguese water dog ("what someone once described as the only reliable friend a politician can have in Washington"), gives way to an homage to Ted Kennedy, who gave the Obama family the puppy. Obama's gratitude seamlessly leads to his respect for Kennedy's passion for and commitment to universal health care, a torch Kennedy carried through seven presidents--and Obama's history of each.
Barack Obama's gift for the lilt and cadence of language enables him to meld the personal and political so fluently that readers who come to the book out of curiosity about the man and those hungry for behind-the-scenes political negotiations can both be satisfied. "My interest in health care went beyond policy or politics; it was personal, just as it was for Teddy," he writes. He acknowledges both the weight and the honor of carrying his responsibility as the country's leader, and mourns the loss of being "an ordinary dad" who could take his girls out for ice cream without "a major production, involving road closures, tactical teams, and the omnipresent press pool." He lays out on the page both the loneliness and the euphoria of being president of the United States. --Jennifer M. Brown, senior editor

In this Issue...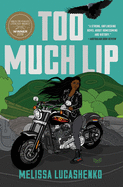 Reunited by the death of their patriarch, an Australian Goorie family grapples with family secrets and fights the building of a prison on ancestral land in this award-winning dark comedy.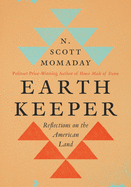 This collection of short prose pieces from the Poet Laureate of the Kiowa nation urges readers to respect and value and keep the natural world and all it offers.
Review by Subjects:
Fiction ⋅ Mystery & Thriller ⋅ Romance ⋅ Biography & Memoir ⋅ Science ⋅ Nature & Environment ⋅ Children's & Young Adult
Upcoming Events
01/27/2021 - 5:00PM
What: Peter Sís will discuss his book Nicky & Vera: A Quiet Hero of the Holocaust and the Children He Rescued. This event is free to attend, but registration is required. You can register for the event here. Once you register, you will receive an invitation to join the event. NOTE: Because this is a virtual event that will be hosted on Zoom, you will need access a computer or other device that is capable of accessing the internet at a sufficient bandwidth...
Brigid Kemmerer | A Vow So Bold and Deadly
01/28/2021 - 7:00PM
We are thrilled to welcome Brigid Kemmerer who will appear in converastion with author Jennifer Armentrout to talk about her new book A Vow So Bold and Deadly. This free event will be delivered via a Zoom webinar at 7:00pm CDT/8:00pm ET. You need to register to attend. If you buy a book when you register you will received the book, a bookplate signed by Brigid and a special deleted scene from the series! You will receive a link to the Zoom webinar the day before the event. When:...
Kelly Rippon in conversation with Adam Rippon
01/30/2021 - 2:00PM
What: Author Kelly Rippon will speak about her new book, Parent Up: Inspire Your Child to Be Their Best Self , in this virtual event on Saturday, January 30th at 2:00pm CT on Zoom. She will be in conversation with her son, Olympic medalist Adam Rippon. Kelly and Adam will be sharing stories and never-before-seen photos exclusive to this book launch tour! This event will be ticketed through Eventbrite. We will let you know when your books are available for in-store pickup and...
Great Reads
Rediscover: Love in the Time of Cholera
Gabriel García Márquez's Love in the Time of Cholera makes for fitting reading in the time of coronavirus. Set in northern Colombia between 1875 and 1924, it tracks the lives of two lovers separated as teens, their divergent adult courses and a reunion in old age. In the years since its first English-language publication in 1988, Love in the Time of Cholera has become a classic, much-lauded work of literature and an Oprah book club pick. Thomas Pynchon, in the New York Times Book Review, called it "revolutionary in daring to suggest that vows of love made under a presumption of immortality--youthful idiocy, to some--may yet be honored, much later in life.... A shining and heartbreaking book." On October 27, Vintage International published a new edition of Love in the Time of Cholera ($25) with illustrations by Chilean artist Luisa Rivera and an interior design created by Gabriel García Márquez's son Gonzalo García Barcha. --Tobias Mutter
The Writer's Life
Reading with... Peace Adzo Medie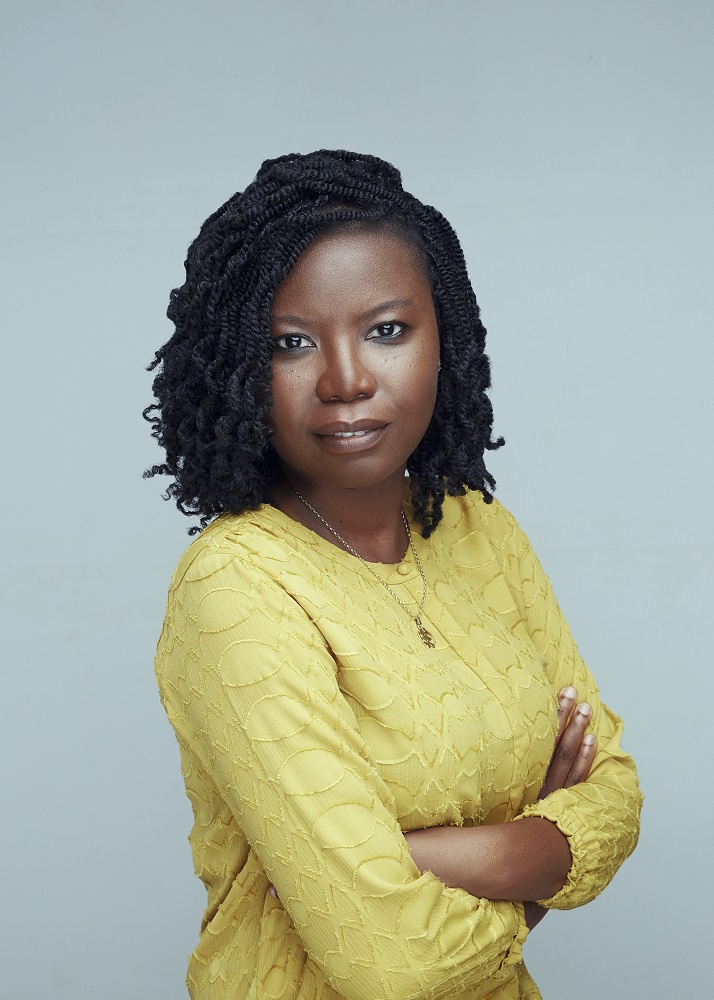 photo: Sylvernus Darku
Peace Adzo Medie is senior lecturer in Gender and International Politics at the University of Bristol and author of Global Norms and Location Action: The Campaigns to End Violence Against Women in Africa. She holds a Ph.D. in Public and International Affairs. Her debut novel, His Only Wife, was recently published, by Algonquin Books.
On your nightstand now:
Pachinko by Min Jin Lee; The Dragon, the Giant, the Women: A Memoir by Wayétu Moore; Voyage of the Sable Venus by Robin Coste Lewis; The Palm-Wine Drinkard by Amos Tutuola.
Favorite book when you were a child:
It's hard to pick a favorite because I loved so many books as a child. But I remember being slightly obsessed with the Sweet Valley series, both Sweet Valley Twins and Sweet Valley High. They were very popular among us tweens, and I remember anxiously rushing to the library after school in hopes that there would be a new book in the series that I could borrow.
Your top five authors:
Gabriel García Márquez, Tsitsi Dangarembga, Toni Morrison, James Baldwin, Isabel Allende.
Book you've faked reading:
I began Anna Karenina but didn't make it far. I might return to it one day. But more than books that I've fake read, there are many books that I feel bad about not having read and keep reminding myself to read. One of them is Ayi Kwei Armah's The Beautyful Ones Are Not Yet Born. I just bought a copy so I will soon have one less thing to feel bad about.
Book you're an evangelist for:
Nervous Conditions by Tsitsi Dangarembga. It is a widely read novel, but I still can't stop telling everyone about it. The protagonist, Tambudzai, has a way of grabbing the reader and not letting go. She is brilliant and funny, and you can't help but root for her, even long after you've read the last sentence. Years after first reading the novel, I still think about Tambu.
Book you've bought for the cover:
The Lesser Bohemians by Eimear McBride. It's such a pretty cover.
Book you hid from your parents:
Most of the historical romance novels I read as a teenager. The ones with shirtless or nearly shirtless men on the cover. Shirtless men holding women whose bodices look like they were on the verge of coming apart. I also hid them from the teachers and nuns in school by wrapping the covers in newspaper.
Book that changed your life:
One Hundred Years of Solitude by Gabriel García Márquez. I was in my early teens when I first read it, and I remember feeling like I needed a seatbelt so that the book wouldn't carry me away. I haven't felt that way since. I think one of the reasons for my reaction to the book was that I believed that Márquez was describing things that had actually happened far in the past, events that had been passed down to him in stories. I grew up in a society where accounts of people flying and vanishing were not unusual, so an insomnia plague that erased childhood memories, spread in Macondo through candy, seemed within the realm of possibility, albeit an ancient realm. I would later learn about magical realism, which would then lead me to be in awe of Márquez's imagination and to begin to think more seriously and critically about what could be conveyed and achieved through fiction.
Favorite line from a book:
It's from Nervous Conditions: "Consequently, she was a much bolder woman than my mother, and my father, who no longer felt threatened by a woman's boldness because he had proved his mettle by dispiriting my mother, was excited by the thought of possessing a woman like Lucia, like possessing a thunderstorm to make it crackle and thunder and lightning at your command." This sentence illustrates Dangarembga's wit and humor and tells us so much about masculinity.
Five books you'll never part with:
The only book I've refused to part with is my signed copy of Purple Hibiscus by Chimamanda Ngozi Adichie. I waited in line at an author event in Boston for it to be signed. It is still the only autographed novel that I own, so I of course have refused to part with it. But I've had to reluctantly part with many treasured books because I've moved a lot over the years. I've lived in seven cities across three continents in the last 10 years, first for school and then work, and I've learnt to travel light. It means that I sometimes own multiple copies of a book because the original was in storage somewhere and I wanted to read it again. Or I simply forgot that I already owned a copy that was sitting in a box on another continent and bought a new one.
Book you most want to read again for the first time:
One Hundred Years of Solitude by Gabriel García Márquez!
Book Reviews
Fiction

HarperVia, $27.99, hardcover, 336p., 9780063032538
St. Martin's Press, $27.99, hardcover, 480p., 9781250214430
Mystery & Thriller
MCD x FSG Originals, $17, paperback, 288p., 9780374237042
Scout/Gallery, $28, hardcover, 352p., 9781501189685
Romance
Avon Books, $15.99, paperback, 384p., 9780063000803
Biography & Memoir
Scribe US, $18, paperback, 304p., 9781950354337
Avid Reader Press, $28, hardcover, 352p., 9781501166631
Penguin Press, $27, hardcover, 256p., 9780735221253
Science
Knopf, $20.95, hardcover, 160p., 9780525658221
Nature & Environment

Harper, $17.99, hardcover, 80p., 9780063009332
Children's & Young Adult
Quill Tree, $17.99, hardcover, 320p., ages 14-up, 9780062957085
Lee & Low, $19.95, hardcover, 40p., ages 5-8, 9781885008978
Abrams Books for Young Readers, $18.99, hardcover, 208p., ages 10-14, 9781419746574
---