From the Shelf
Nifty Board Book Tricks
Fun format surprises in the board books below--color changes, mix and match, flaps and die-cuts--will likely capture the attention and spark the excitement of pre-readers.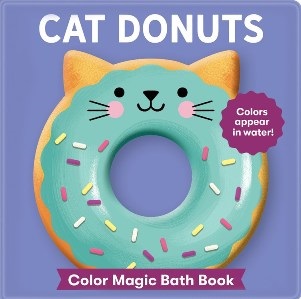 Mudpuppy's Color Magic Bath Book series includes three waterproof "board" books--Color the Ocean, Cat Donuts and What Color Am I (each $9.99)--that will undoubtedly make bath time entertaining. Each title when dry appears to be filled with white-and-black pages; put the plushy plastic books in the water and vibrant colors appear. A "Chocolate Furosted" cat donut is fun--a Chocolate Furosted cat donut with bright blue stripes on a bold red background is way more fun.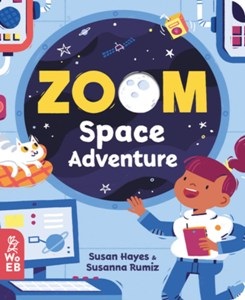 In Zoom Space Adventure by Susan Hayes and illustrated by Susanna Rumiz (What on Earth Books, $14.99), die-cuts are used to blast Ava off to her "big space adventure." Once Ava is in her rocket ship, she waits for the final countdown, which happens over the next five (four, three, two, one!) pages. Lift off! Ava and her little white kitty are off to space, peeping through windows and behind flaps at all the beauty the cosmos has to offer.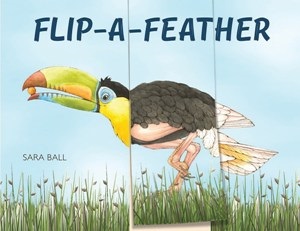 Sara Ball's Flip-a-Feather (Abbeville Kids, $16.95) is a board book for children in the three to five range. Each page introduces a new bird--Pelican, Quetzal, Cockatoo--and is split into three panels that can be individually flipped. As children play with each different section, they have the ability to create hundreds of different kinds of birds: a Pel-quetz-too, for example. With explanatory text on every panel, this oversized board book is silly and educational.

In this Issue...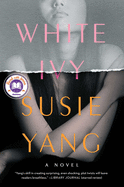 Ivy Lin proves to be the antihero readers will love to hate in debut novelist Susie Yang's assured, deft, biting novel of (manipulative) manners.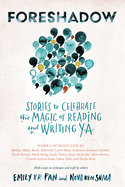 by Emily X.R. Pan , Nova Ren Suma
Dazzling short stories by new YA voices along with enlightening essays about the writing process by established authors make Foreshadow a treasure for aspiring writers.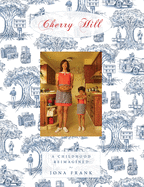 The photographer Jona Frank re-creates key moments of her childhood in this ingenious memoir-monograph hybrid.
Review by Subjects:
Fiction ⋅ Food & Wine ⋅ Biography & Memoir ⋅ History ⋅ Social Science ⋅ Science ⋅ Humor ⋅ Children's & Young Adult
Upcoming Events
01/27/2021 - 5:00PM
What: Peter Sís will discuss his book Nicky & Vera: A Quiet Hero of the Holocaust and the Children He Rescued. This event is free to attend, but registration is required. You can register for the event here. Once you register, you will receive an invitation to join the event. NOTE: Because this is a virtual event that will be hosted on Zoom, you will need access a computer or other device that is capable of accessing the internet at a sufficient bandwidth...
Brigid Kemmerer | A Vow So Bold and Deadly
01/28/2021 - 7:00PM
We are thrilled to welcome Brigid Kemmerer who will appear in converastion with author Jennifer Armentrout to talk about her new book A Vow So Bold and Deadly. This free event will be delivered via a Zoom webinar at 7:00pm CDT/8:00pm ET. You need to register to attend. If you buy a book when you register you will received the book, a bookplate signed by Brigid and a special deleted scene from the series! You will receive a link to the Zoom webinar the day before the event. When:...
Kelly Rippon in conversation with Adam Rippon
01/30/2021 - 2:00PM
What: Author Kelly Rippon will speak about her new book, Parent Up: Inspire Your Child to Be Their Best Self , in this virtual event on Saturday, January 30th at 2:00pm CT on Zoom. She will be in conversation with her son, Olympic medalist Adam Rippon. Kelly and Adam will be sharing stories and never-before-seen photos exclusive to this book launch tour! This event will be ticketed through Eventbrite. We will let you know when your books are available for in-store pickup and...
Book Candy
Books About Books
Author Antoine Laurain picked his top 10 books about books for the Guardian.
---
"Data science, psychology reveal why the Game of Thrones books are so riveting," Smithsonian magazine reported.
---
Mental Floss explained how H.P. Lovecraft gave us History Channel's Ancient Aliens.
---
Russia Beyond showcased "5 country estates that defined Russia's best writers."
---
"The time when National Lampoon parodied Mad Magazine: a satire of satire (1971)." (via Open Culture)
---
Blast from the past: An episode from the archives of the New York State Writers Institute's TV program The Writer, featuring Elmore Leonard.

Group: How One Therapist and a Circle of Strangers Saved My Life
by Christie Tate
In her memoir, Group: How One Therapist and a Circle of Strangers Saved My Life, Christie Tate gets real--and real honest--about her experience in group therapy, and all the things it taught her about herself and her life.
At the age of 27, Tate was on the rise. She had overcome an eating disorder, was working the 12 steps of her program, had a good job and was set to graduate at the top of her law school class. She was also deeply, deeply unhappy, and felt not only temporarily isolated and alone in her life, but as though she was entirely incapable of connecting with other people. "I sensed in my gut that I didn't know how to stay connected, how not to be cast aside." She wanted a meaningful and serious relationship. She wanted answers. She wanted, perhaps more than anything, to know what she wanted.
Enter Dr. Rosen, a therapist whom Tate herself calls "wacky" and whose methods seem, to anyone with even a passing familiarity with individual and/or group therapy, more than a little unorthodox. There is no confidentiality required in Rosen's groups, no promise that secrets shared there will stay there. It is in fact quite the opposite; sharing of secrets is not only welcomed, but encouraged. "[Confidentiality] might be standard practice," Dr. Rosen explains to Tate, "but keeping secrets for other people is more toxic than other people knowing your business. Holding on to secrets is a way to hold shame that doesn't belong to you." He assigns equally nontraditional "prescriptions" to patients in his groups; Tate, for example, is told to call a fellow groupmate to discuss what she ate for dinner, and to ask for nightly affirmations. Another groupmate is told to play his guitar in front of the group; a third to rub strawberries on her husband's stomach. "Wacky," it turns out, may be a bit of an understatement when applied to Dr. Rosen, and Tate joins his groups with no small amount of trepidation. "What am I going to get out of this?" she asks herself, not realizing then that this question would become "part mantra, part catch phrase."
There's something lurking beneath the surface of this therapy, which may look unfamiliar but proves appealing in its ability to give both its participants--and, by extension, readers of Group--a space to both think and feel and be in company with others without judgment or fear of rejections. Stories of Tate's own lived experiences--first discovering masturbation as a child, witnessing a drowning as a teen, recollections of unhealthy (and borderline abusive) relationships--combine with reminiscences from her groupmates to give readers an almost voyeuristic look into the deep, internal work that comprises therapy. But that is not to suggest that Group is mere tell-all, laying forth secrets for all the world to read. It is both that and an account of how that telling of all allowed one woman to become fully and completely herself, related with a sense of candor and honesty that is rare in memoirs.
Woven throughout Group is the idea of what it means to both have and be a witness to other people's most hidden depths. What does it mean to stop pretending, stop masking, stop acting like the person expected, and instead merely be one's absolute and truest self? In the early pages of Tate's memoir, neither Tate nor her readers are entirely sure. "I used fake smiles, 'I'm fines,' and gigantic binges like other people used Kleenex," she recalls.
Tate's background as an essayist (her writing has appeared in the New York Times, the Washington Post and many other print and online publications) shapes the rhythm and movement of her memoir; as she moves away from this "fabricated version" of herself, her recollections of her experiences move deftly between personal anecdote and larger reckonings to offer readers not just an exposé but an invitation. She herself learns the value of having witnesses to her every feeling and darkest secrets: not immediate answers, as she had hoped for, but a path to community and human connection. By sharing her story--and, yes, her secrets--in Group, she is inviting us each to remember that we, too, have the tools within ourselves to foster that same human connection, no matter how impossible it may seem at times. Sharp and insightful, told with a warmth and honesty that will make Tate feel as much like a friend as a writer, Group is a memoir that proves a valuable and refreshing addition to the annals of mental health conversations. --Kerry McHugh
Avid Reader Press / Simon & Schuster, $27, hardcover, 288p., 9781982154615
---
Christie Tate: The Space to Be Witnessed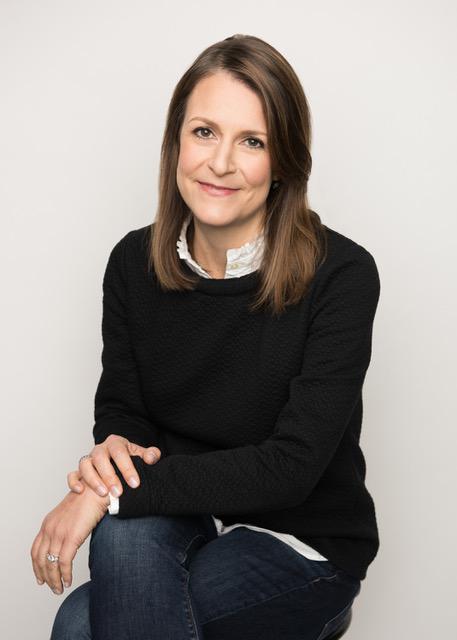 Christie Tate is a writer and essayist whose works have appeared in the New York Times, the Washington Post, McSweeney's and other print and digital platforms. In her debut memoir, Group (Avid Reader Press, October 20, 2020), she recounts how her participation in group therapy transformed her life. Tate lives in Chicago.
How do you describe Group to new readers?
I say it's about how group therapy unf*cked my life.
The more complete spiel is that when I was 27, I found myself in a position where on paper my life was amazing, but inside, I was miserable. I'd already gotten into recovery [for an eating disorder]. I'd worked the steps. I eventually found myself in a therapy group with a very wacky therapist who transformed my life in ways I could have never guessed--and by means I would have never agreed to had I known at the outset what it would require of me.
How did you end up in that group with that "wacky" therapist?
I [was] at dinner one night with a woman who was successful, and there was just something about her. I knew that she had a heart like mine, she had struggles like mine, that she had an eating disorder. But she looked relaxed and radiant and at peace. At home in her skin. I wanted to know, "What is different about you?" She started talking about her therapist, and something about it tugged at me. I was interested, I was curious. What I saw in her was the beginning of her own transformation. And I wanted it. I wanted it for my own.
One of the things that comes through very strongly in this book is the idea that keeping secrets--your own, or those of others--can hold back that kind of transformation. To that end, Dr. Rosen's groups really don't hold to any of the traditional concepts of privacy and confidentiality generally associated with a therapy setting.
Absolutely. It's very radical. And from what I understand within the world of group therapy practitioners, it's even unorthodox among them. I've met people who are in the field, and when they hear about norms of Dr. Rosen's groups, they are very nervous.
I understand that. I do. I still marvel at my own willingness to jump into this pool and be willing to make the necessary disclosures; it was terribly frightening.
I have recommended Dr. Rosen to friends and they've tried it and said it's not for them, which I certainly respect. If you are dealing with a trauma that you have held dearly and find very unspeakable, that you could tell seven people about it and that they might tell seven more people--that is something that doesn't work for everyone. But for people who are ready for something different, it seems like there should be more information about this. This is a tool, one that works for me, and for my groupmates. I hope people understand it as an option, if they find themselves ready and willing to take a new approach.
It's an option that gives participants space to really, fully, feel their feelings.
When I think back to what I held inside my body before I had that space, I am amazed I made it to age 27. I mean, I've always been a big feeler. I'm very sensitive. And I could package things up neatly and tell a story about what I felt in a meeting or to friends. But with the space opened up in group, it was an invitation to take the gloves off and just let it all go. That was an incredible gift. It was so uncomfortable. It's still uncomfortable. I still have the impulse to tidy up, make my anger sound smart, or funny, or a little bit less than it is, because I am terrified of my own emotions outside the veneer of my control. But that has been essential to my mental health to let myself scream and cry and writhe and pull out my hair. Recently, though, I haven't reached the heights that I talk about in the book--perhaps because I do it on a more regular basis. That's the greatest gift I think, from group: the space to get it out, and have witnesses.
The space to be witnessed and, if not not judged, judged without consequence.
Absolutely. I'm not going to say there's no judgment. Just thinking of myself as someone watching someone else do their deep work, sometimes I'm like, "I'm not buying this." But as the person melting down, what it offered me was the space to get it out and to not be rejected. Because we're all going to come back next time, and then it will be someone else's turn. And there's a rhythm to the long-term commitment of group that makes it safe.
But there is more to it. Of the six people in the group, one or more of them has always joined me in my feelings. They'll say, "I see you. This is how I feel. I feel like this." People will say things like, "Thank you for crying for me." Or, "This is exactly how I felt as a little kid and I don't have the courage to let it out." There's a sense not only of being seen, but being joined.
I wonder if that's one of the appeals of reading a book like Group in the first place, that idea that you are not alone in your feelings and thoughts.
A hundred percent. I think I would say that about all the memoirs I love. They have said things in ways that I don't have the courage to say, or put stories to experiences that I haven't been able to assimilate or assemble. It's novels, too; I just happen to really love memoir. But that sensation of I'm not alone in the world, I'm not the only one who felt small, alienated, disempowered, furious, and at odds with my body and with all other people--that sense is why I think reading has become a survival tool in my toolkit.
Do you think of writing as a tool in your toolkit as well?
Writing really does help me make sense of what has happened to me.
When I got very clear that this was really a love letter to the process and the people who were transformative in the life that I have today--a life I couldn't even dream of back in 2000--the writing became a joy instead of a slog. I started to ask myself, How can I get it right? How can I show people what Patrice meant to me when she grabbed my hand, when she gave me a hug? And that way I was freed from the tyrannical thoughts, worrying about whether anyone would care about this story, whether I'd ever get an agent. I was able to put those concerns aside and focus on rendering the love and the experiences that were hugely emotional for me and give the gift I got in a story to other people. --Kerry McHugh
---
Shelf vetted, publisher supported.
Great Reads
Rediscover: Daniel Menaker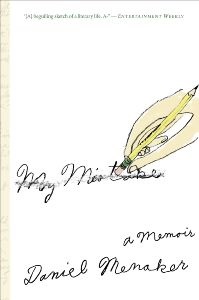 Daniel Menaker, "who incubated literary celebrities as executive editor in chief of Random House and as a senior fiction editor of the New Yorker, and who, as a wry and discerning stylist, became a critically praised author himself," died October 26 at age 79, the New York Times reported. At the New Yorker, Menaker oversaw fiction primarily and edited reviews by the film critic Pauline Kael. He left the magazine after Tina Brown took over as editor in the 1990s, and was hired in 1995 by her husband, the late Random House publisher Harold Evans, to be a senior literary editor. After a brief hiatus as executive editor of HarperCollins, Menaker returned to Random House as executive editor-in-chief of the Random House Publishing Group in 2003.
At Random House, he edited the poetry and prose of Noah Baumbach, Michael Chabon, Billy Collins, Ted Conover, Mavis Gallant, Jonathan Kellerman, Colum McCann, Alice Munro, V.S. Pritchett, Salman Rushdie, Gary Shteyngart, Daniel Silva and Elizabeth Strout, among others. As an author, Menaker's works include the memoir My Mistake (2013), The Treatment (1998), The Old Left and Other Stories (1987), The Worst (1979, with Charles McGrath) and A Good Talk: The Story and Skill of Conversation (2010). Just before he died, he had completed Terminalia, a book of poems about cancer in a time of pandemic. It will be published this fall by Portal Press and distributed by n + 1 Foundation.
Book Reviews
Fiction

Simon & Schuster, $26, hardcover, 368p., 9781982100599
Harper, $26.99, hardcover, 240p., 9780062431028
Graywolf, $16, paperback, 192p., 9781644450413
Food & Wine
Voracious, $25, hardcover, 272p., 9780316428514
Biography & Memoir

The Monacelli Press, $45, hardcover, 368p., 9781580935586
Farrar, Straus & Giroux, $25, hardcover, 208p., 9780374115166
History
University of Nebaska Press, $24.95, paperback, 400p., 9781496207616
Social Science
Knopf, $19.95, hardcover, 144p., 9780525657859
Science
Mariner Books, $16.99, paperback, 384p., 9780358074298
Humor
Little, Brown, $30, hardcover, 400p., 9780316628242
Children's & Young Adult

Algonquin, $16.95, paperback, 352p., ages 13-up, 9781643750798
Simon & Schuster Books for Young Readers, $18.99, hardcover, 368p., ages 13-up, 9781534454507
Holiday House, $18.99, hardcover, 336p., ages 14-up, 9780823446087
---