From the Shelf
Your Guide to Gifts
When the holidays roll around, I start a whole stress habit: listing the people I need to buy gifts for, feeling on top of things, then doing nothing else about it, week after week until it's crunch time. But gift giving doesn't have to be a long sweaty nightmare, especially when you have your local indie bookstore as your secret weapon! Below, you'll find reviews of 15 of our gift recommendations, and to start things off, I have a few more suggestions.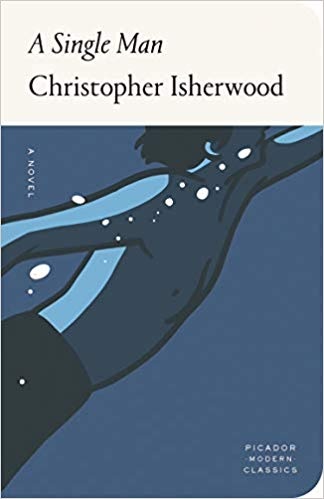 Picador has been reissuing modern classics in marvelous, pocket-sized new hardcovers for the past few years. Most recently, this gorgeous little series included A Single Man by Christopher Isherwood, The Hours by Michael Cunningham, The Lottery and Other Stories by Shirley Jackson and The Great Fire by Shirley Hazzard, with covers designed by Rodrigo Corral and illustrated by Anna Parini (each $16). In addition to being perfectly sized as stocking stuffers, their elegant bindings have a collectible quality sure to live handsomely on anyone's bookshelf.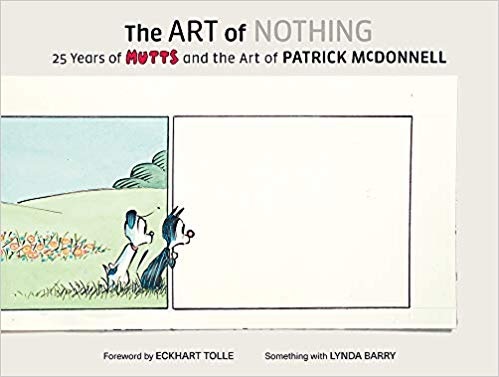 For the completist, I'd like to draw your attention to The Art of Nothing: 25 Years of Mutts and the Art of Patrick McDonnell (Abrams ComicArts, $40). Not only are the delightful Mutts comic strips presented with their original newspaper run dates, the book also contextualizes them alongside McDonnell's sketches and sundry that later yielded the finished products. What's more, at the back, an illustrated correspondence with fellow comics artist Linda Barry closes the collection on a heartwarming note.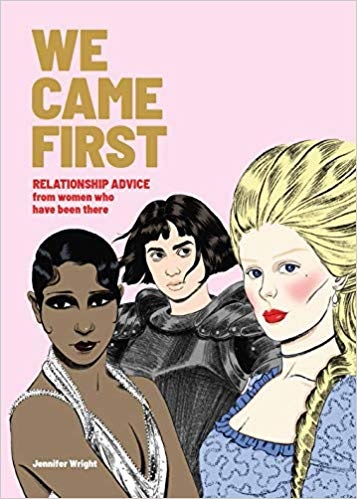 And lastly, We Came First: Relationship Advice from Women Who Have Been There by Jennifer Wright (Laurence King, $19.99). These aren't your typical advice columns, as they're imagined to have been written by the likes of Cleopatra and Julia Child. And quite hilariously so! Maybe it seems tactless to give your friends and family the gift of (I'm sure totally warranted) advice, so let Dorothy Parker, for instance, do it instead.

In this Issue...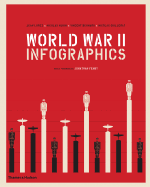 by Nicolas Aubin , Vincent Bernard , Nicolas Guillerat , Jean Lopez
World War II: Infographics is the perfect gift for World War II buffs and data hounds.

The elegant handcrafted holiday gift that Joni Mitchell gave to her friends in 1971 is now available in a gorgeous facsimile edition for fans.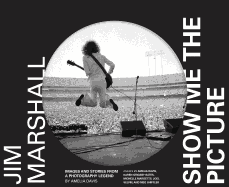 Essays by those who knew rock 'n' roll, jazz and civil rights photographer Jim Marshall are woven throughout glossy pages displaying his celebrated images.
Review by Subjects:
History ⋅ Body, Mind & Spirit ⋅ Health & Medicine ⋅ House & Home ⋅ Pets ⋅ Humor ⋅ Performing Arts ⋅ Art & Photography

Upcoming Events
Tough Broads Out at Night Book Club
05/26/2020 - 7:00PM
Tough Broads Book Club meets the fourth Tuesday of each month at 7:00 p.m. This month's book will be The Silence of the Girls by Pat Barker.
05/28/2020 - 7:00PM
What: Elizabeth Wetmore will appear in conversation with Valerie Koehler to discuss her bestselling novel—and Read with Jenna Today Show Book Club Pick—Valentine! This event will take place on Blue Willow's Facebook Live stream. If you have a question for Elizabeth, please complete this Google form to submit it. When: Thursday, May 28, 2020, 7:00pm We work hard to bring events to our community for free, because connecting readers with authors is central to our...
Book Candy
Asterix's First Female Hero in 60 Years
"Meet Adrenaline: Asterix gets first female hero in 60-year history," the Guardian reported.
---
Buzzfeed shared "16 Tweets English majors will feel personally attacked by."
---
Quirk Books advised readers on "how to survive a horror novel, from beginning to end."
---
Mental Floss shared "13 reading tips from Theodore Roosevelt."
---
Natalie Portman "flips out over getting a copy of The Baby-Sitters Club," signed by author Ann M. Martin, People reported.
---
Australian novelist Kylie Tennant's hut is a "cozy coastal retreat, turned campground."

Great Reads
Rediscover: Humans of New York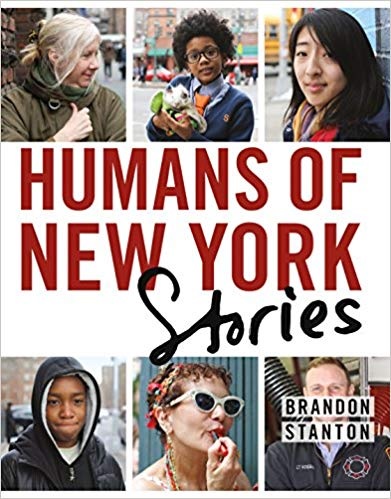 In 2010, Brandon Stanton began taking photographs of people he met on the streets of New York City. Humans of New York, a blog where Stanton posted these photos alongside quotes by his subjects, quickly gained millions of followers. In 2013, St. Martin's Press published a collection of 400 photos from Stanton's blog. The book, also called Humans of New York, became a massive bestseller and remains popular to this day. Little Humans (Farrar, Straus and Giroux), which collects photos of kids for kids, came out out in 2014. Humans of New York: Stories (2015) expands on the quotes and life stories shared by Stanton's latest subjects. It is available from St. Martin's Press ($29.99, 9781250058904). --Tobias Mutter

Book Reviews
History

Thames & Hudson, $40, hardcover, 192p., 9780500022924
Body, Mind & Spirit
Workman, $27.50, hardcover, 224p., 9781523506286
Health & Medicine
Ten Speed Press, $18, hardcover, 160p., 9780399582813
House & Home
Artisan, $24.95, hardcover, 272p., 9781579657765
Pets
Prestel, $19.95, paperback, 176p., 9783791384948
Chronicle, $24.95, hardcover, 176p., 9781452176796
Humor
Atria, $14.99, hardcover, 128p., 9781982127442
Performing Arts

Houghton Mifflin Harcourt, $40, hardcover, 136p., 9780358181729
Running Press, $20, hardcover, 232p., 9780762466641
Art & Photography

Chronicle, $55, hardcover, 288p., 9781452180373
Firefly Books, $29.95, hardcover, 128p., 9780228101833
Thames & Hudson, $34.95, hardcover, 16p., 9780500239964
Tra Publishing, $75, hardcover, 290p., 9781732297869
Princeton Architectural Press, $19.95, hardcover, 144p., 9781616898533
Penguin Books, $30, paperback, 144p., 9780143134077

Dead Land


(A V.I. Warshawski Novel)


by Sara Paretsky
isbn: 9780062435927
William Morrow
April 21, 2020



an exclusive interview with
bestselling author Sara Paretsky

DEAD LAND is your 20th thriller featuring Chicago's beloved private investigator, V.I. Warshawski's--an impressive accomplishment! What are some of the challenges of writing a series character?
"When I started writing, I just wanted to prove I could write a novel from beginning to end. And then, I had this mission to turn the stereotypes around female characters on their heads. Now V.I. feels fully realized in my mind, and one of the challenges in being so familiar with the characters is making sure how I think and act, and how she thinks and acts gets broken down enough so that she doesn't become a reflection of my psyche. I always get there, but--and I think this is true for all writers--starting each new book feels like an act of terror."

ALSO FEATURED ON THE
the big THRILL…
| | | | | |
| --- | --- | --- | --- | --- |
| | | | | |
SAVAGE SON by JACK CARR: Only hours after his interview with The Big Thrill, Jack Carr was updating his social media with a thrilling new status--his latest book, SAVAGE SON, the third installment in his highly acclaimed Terminal List series, had just become an instant New York Times bestseller. Find out more here.
HAVE YOU SEEN ME? by KATE WHITE: HAVE YOU SEEN ME?--the sixth standalone thriller byNew York Times bestselling author Kate White--introduces readers to Ally Linden, a finance journalist who, in the book's opening scenes, is clearly having a bad day. Things get worse from there. Read more at The Big Thrill.
THE LAST TRIAL by SCOTT TUROW: In bestselling author Scott Turow's newest legal thriller, THE LAST TRIAL (the 11th book of his Kindle County series), Sandy Stern will try his last case. Stern knows that everything ends, of course. But even so, letting go is never easy. Find out more here.
NO GOING BACK by SHEENA KAMAL: In NO GOING BACK, author Sheena Kamal spins a riveting tale of a lost soul who will risk everything to protect the daughter she never thought she wanted. Visit The Big Thrill for more.
EAGLE STATION by DALE BOWN: If you've been eagerly anticipating the next Brad McLanahan novel, your wait is over--Brad is back, protecting America to the moon and back, in Dale Brown's latest soon-to-be blockbuster, EAGLE STATION. Read more here.