From the Shelf
Succession Crisis
Every now and then there's a TV show that's good enough to inspire background reading. One such program is HBO's Succession, which follows an extremely wealthy family's bitter infighting over the future of their media empire after the patriarch falls ill. The show is clearly inspired by Shakespeare, but also by real-life families like the Murdochs. Unfortunately, there are no recent books about Rupert Murdoch that I can enthusiastically recommend.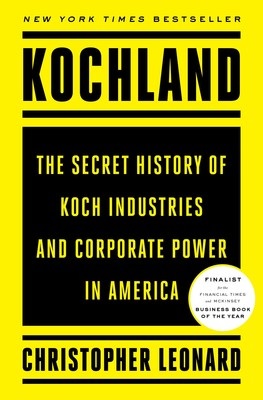 Instead, I would point curious readers to Kochland: The Secret History of Koch Industries and Corporate Power in America by Christopher Leonard (S&S, $35). The Kochs are much less ostentatious than Succession's Roy family, but a key section of the book deals with a vicious interfamily struggle over the future of the company that ends only after a decades-long legal fight. What is essentially an argument over money evolves into something much more personal: the brothers on each side reportedly refused to speak to each other for years, even at their mother's funeral.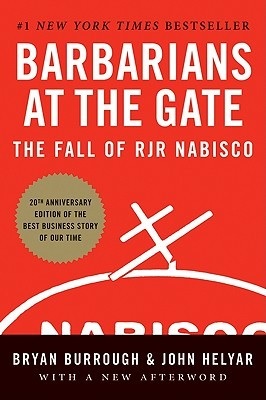 Business is also personal in what may be the greatest business book ever written: Bryan Burrough and John Helyar's Barbarians at the Gate: The Fall of RJR Nabisco (HarperBusiness, $17.99). In terms of understanding the intricacies of buyouts and other high-finance schemes that play a part in Succession, Barbarians at the Gate is an excellent resource. It's even better, though, as a clash of personalities and, as with Succession, greed and betrayal of Shakespearean proportion. The characters in Succession can seem impossibly callous at times, but Barbarians at the Gate shows that this is no artistic invention.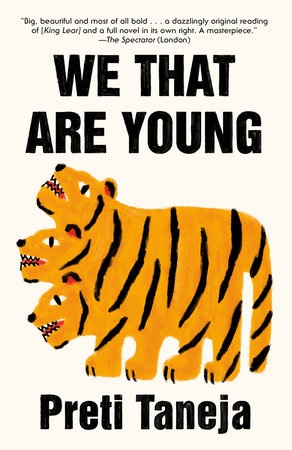 The last book I'd like to recommend is a novel, Preti Taneja's We That Are Young (Vintage, $16.95). It also centers on a succession crisis, and could efficiently be described as King Lear in India. Like Succession, it's a brilliant update of an enduring story. And, while it, too, is fictional, the narrative is just as easy to believe. --Hank Stephenson, manuscript reader, the Sun magazine

In this Issue...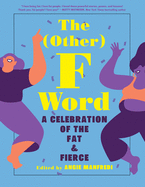 by Angie Manfredi, editor
The (Other) F Word is a radical, celebratory, supportive collection of essays, poems, fashion tips and artwork offering teen readers a new, positive perspective on being fat.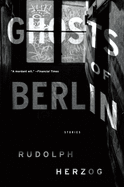 Berlin's sometimes sordid past bears down ominously upon unsuspecting residents of the 21st century in filmmaker Rudolph Herzog's eerie collection of short fiction.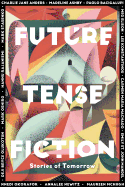 by Kirsten Berg, Torie Bosch, Joey Eschrich, Ed Finn, Andrés Martinez and Juliet Ulman, editors
This anthology showcases the creative range of science and speculative fiction with a diverse set of authors and concept-rich premises.
Review by Subjects:
Fiction ⋅ Science Fiction & Fantasy ⋅ Romance ⋅ Biography & Memoir ⋅ History ⋅ Children's & Young Adult

Upcoming Events
Julie Murphy | If the Shoe Fits
08/02/2021 - 7:00PM
What: We are delighted to launch Disney Publishing's Meant to Be series with Julie Murphy's If the Shoe Fits. This is a great book, and a great new series that we are proud to support! This is Julie's first adult book under the new adult imprint, Hyperion Avenue. This is a ticketed event and there are two ticket options: a limited attendance (75 person capacity) in-person event at which CDC guidelines will be followed and virtual attendance at the in-person event. All tickets...
Leah Weiss | All the Little Hopes
08/03/2021 - 7:00PM
What: Leah Weiss will appear in celebration of her book All the Little Hopes. This event is free to attend, but registration is required. You can register for the event here. Once you register, you will receive an invitation to join the event. NOTE: Because this is a virtual event that will be hosted on Zoom, you will need access a computer or other device that is capable of accessing the internet at a sufficient bandwidth. If you have not used Zoom before, don't worry...
08/04/2021 - 5:00PM
What: Kwame Mbalia will appear in conversation with his collaborators Jerry Craft, DaVaun Sanders, Varian Johnson, and Julian Winters to celebrate their new book Black Boy Joy: 17 Stories Celebrating Black Boyhood. Cathy calls this book "a marvelous collection that is a testament to family, to friends, to much deserved joy." This event is free to attend, but registration is required. You can register for the event here. Once you register, you will receive...
Book Candy
Atwood, Rushdie and Others on How to Write a Booker Prize Contender
With the big lit award announcement coming soon, the Guardian featured shortlisted authors' thoughts on "how to write a Booker contender."
---
A rare glimpse into J.D. Salinger's archive is coming to the New York Public Library, Gothamist reported.
---
Mental Floss sourced "the origins behind 30 Harry Potter words and spells."
---
"Books that feel like a pumpkin spice latte" were served up by Quirk Books.
---
"Waldsassen Abbey is the fairy tale library you need to visit," Bookstr noted.
---
Gennaro Attanasio's 2S Chair bookcase "is designed to be used, lived and decomposed day by day in a different way."

The Furies
by Katie Lowe
Dark and alluring, Katie Lowe's debut novel, The Furies, is a sensory buffet of beautifully gritty prose and a plot that combines witchcraft, murder and the power of angry young women searching for vengeance.
The book opens on the memory of a macabre scene: a teenage girl dressed all in white and posed sitting on a swing, is found dead of unknown causes. "It was so perfectly composed, like a Renaissance painting," our modern-day narrator muses, the recollection "a thrill, cold and sweet."
Twenty years earlier: after Violet's father and sister are killed in a car accident, her increasingly distant mother insists that the settlement money be used to send her to the local private girls' college, Elm Hollow Academy, an "entirely idyllic, and utterly charming" institution on the outskirts of their otherwise unnoteworthy English town. Introverted Violet expects to be a loner in this new prestigious school, but instead she is instantly singled out by Robin, a wild, loud and apparently fearless girl in her art class. Desperate for friendship, Violet clings to bigger-than-life Robin and her two friends, pragmatic Alex and quiet, thoughtful Grace, even when she hears rumors that she looks exactly like Robin's previous best friend Emily, who has been missing for months.
Desperate to maintain her new friendships at all costs, Violet finds herself emulating the other girls, Robin most of all. What begins as common delinquency--smoking, drinking, skipping class--escalates to illicit drugs and violence as they relish in the "brutal power of female friendship." When their hypnotic art teacher, Annabel, invites Violet to take secret lessons alongside Robin, Alex and Grace, it solidifies Violet's growing attachment to the girls--even more so as they study the history of female oppression, witchcraft, mythology and literature.
When one of them is attacked and justice seems unlikely, the friends begin to take Annabel's lessons more literally, invoking ancient spells and ritual sacrifice to summon the mythic Furies to their aid. As the conjured Furies begin to wreak their vengeance, the lines between reality and magic become blurred in Violet's mind. The girls' growing sense of power and virtue takes its toll on anyone in their way, and their actions escalate in violence as together they become judge, jury and executioner.
But the emotional and chemical highs of these moments are followed by doubts as Violet questions not only the ethics of their actions but even her memory of them. Her sometimes unreliable narrative reveals a teenager who is confused and desperate for the affection and approval of her friends, Robin in particular. And though Violet is the protagonist, it is Robin who brings pulsing life to the story and pushes her forward, whether in jealousy, love, grief or joy. "Robin, in our moments of doubt, would pull the four of us together with the force of her belief, words electric and vivid with righteous fury at men, at injustice, and brutal power." Her sensuality and overwhelming confidence offer an alluring escape to Violet, who would otherwise be crushed in her own grief.
"It is [the lot of women] to be seen as either unpredictable and irrational mortals, maligned and repressed by the actions of men, or sacred beings, goddesses of a higher realm, among the Fates and the Furies." Lowe takes this civilizations-old social narrative and shifts it, empowering Violet, Robin, Alex and Grace to action, albeit violent and reprehensible. Her lush descriptions of characters and settings give the increasingly horrifying scenes an addictive quality as Violet and her friends spiral deeper into their own sense of power and twisted morality, their unity propelling their cavalier sense of righteousness and untouchability: "We were close to the divine. We touched gods, felt them flow through our veins. Felt lust, envy, greed, quicken our hearts--but for a while we were truly, spectacularly alive."
The Furies is a contemporary horror story that harnesses the real-world frustration and anger of generations of women who find themselves overlooked, underestimated and often abused. The most impressive part of Lowe's story, however, is not the vast spread of history she includes or the increasingly violent and destructive path of her protagonist or her vivid, imagery-rich prose. It is that even as readers will judge Violet and her friends harshly, they will also, at least at times, find them strangely, intimately relatable. With the #metoo movement headlining the news and feminist empowerment at the forefront of conversation in the United States, this story of strong, angry women is well-timed. Contemporary themes of friendship, empowerment and surviving trauma are interwoven with magic, sacred rites and vengeance, making The Furies a dark and intoxicating page turner that will speak to many. --Jennifer Oleinik
St. Martin's Press, $26.99, hardcover, 368p., 9781250297891, October 8, 2019
St. Martin's Press, $26.99, hardcover, 368p., 9781250297891
---
Katie Lowe: Brutal Power of Female Friendship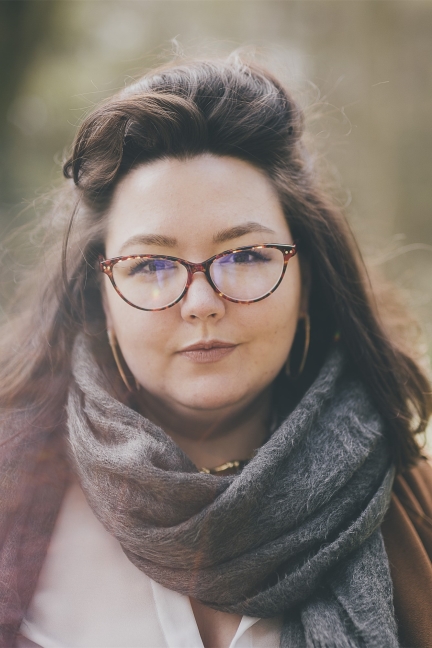 (photo: Dearest Love)
Katie Lowe is the creator of the blog Fat Girl, PhD, which explores feminism, body image and health. Her writing has been featured in the Guardian, the Independent and more. Following the publication of her debut novel, The Furies (coming from St. Martin's Press on October 8, 2019), Lowe will be returning to the University of Birmingham to complete her PhD in English literature; her thesis explores female rage in literary modernism.

You describe The Furies as "a book about obsession, witchcraft, and murder." What about these themes inspired you to write a novel?
I had the murder before I had anything else--I wrote that opening scene one afternoon with no idea who was talking, or what the context was, and then put it in a drawer for a couple of months and forgot all about it.
I'd also known for a long time that I wanted to write a book about female friendships, particularly among teenagers. It's such a heady period of life, when emotions are running so high and you feel everything with such intensity--so for me, it was irresistible. But I wanted to treat it seriously. Culturally, we have a tendency to minimize the experience of teenage girls: we say their music sucks, their interests are silly, their stories aren't meaningful coming-of-age narratives but high school dramas, and so on. It almost removes their agency when we talk about them like this, as though they're not fully rounded individuals but silly little girls.
Which is partly how I landed on witchcraft as a way of framing all of this. I wanted the girls in this novel to find power in another kind of female figure who sits in the "outsider" category and to run with it. It's such a powerful idea to me that these women accused of witchcraft over the centuries have rejected the expectations put upon them, even if that means being put to death. And so, with The Furies, I wanted the girls to find strength in that rather than fear.
This story of female fury and a need to mete out justice--especially to the men who have harmed them--resonates strongly with recent headlines. Can you talk a little more about the "brutal power of female friendship" and the empowerment through rage that the young women in your novel experience?
I think #metoo has given a language to something that's been part of the female experience for a long time, which is obviously why it resonated so powerfully with so many women.
The auction for the novel in the United States took place on the day the Weinstein allegations first came out, so the writing process took place while the kind of conversations #metoo has brought into the spotlight still only ever happened privately, among friends. It feels almost as though it's being published now into a world I never could've imagined while I was writing it, though it's vastly improved for it.
With that said, I--and most of my friends--had spent 2016-2017 in a kind of stunned horror at the way the world was changing around us. We were, and are still, angry. The fact that these girls and women [in my book] are so angry and so ready to take matters into their own hands was very much a product of that. It's a phrase that's used so often it's a cliché, but that doesn't make it any less true: if you're not angry right now, you're probably not paying attention.
At the start of the book, your protagonist, Violet, and her new friend, Robin, appear to be near foils of one another, but they become progressively more intertwined. Was this character evolution planned or did it grow organically as you wrote?
It really did grow organically. Something I've learned (painfully, I'd say, from this point in the end stages of hashing out a new book) is that I'm not someone who can plot characters in such a way that I can make them do things they aren't meant to do. There's a point, for me, where the book clicks and you know the characters well enough to put them in a situation and let them interact with each other and see what happens, rather than having to force things along. And for me, personally, a lot of the most enjoyable scenes to write were those in which Violet and Robin were alone together. Because they were so closely intertwined, it was so much fun just to put them in a situation and let them talk--almost more like writing a play than a novel.
Your characters are complicated, to say the least. Which was the most challenging to write? Which was the most relatable for you as the author?
The answer to both of these is Violet, but in ways that changed as the book went on. I had her voice straight out of the gate, and the situations I put her into, at first, were ones that were not entirely dissimilar to those I'd experienced at that age (starting school late, hanging out in a coffee shop with my new friends, etc.).
But the more she changed, the harder it was to write her voice. She went to such dark places that it was a challenge to maintain the coldness she develops, especially towards the end of the novel. What I'd hoped to do was begin with a character who was pretty relatable in general, but who--through a series of small, almost understandable decisions--became gradually more callous, taking the reader along for the ride. But spending months in that headspace with her was not the easiest thing!
Your writing is full of rich imagery that makes the story easy to visualize--it feels ripe for a screen adaptation. Did you think about the visual possibilities of TV or film as you were writing?
If I'm totally honest, I didn't. It's only this year that I bought my first TV, and when I was writing The Furies, I was living in a tiny flat with really glitchy wi-fi, so I couldn't really stream TV, either. In a way, I think that might've helped with the visual side of things because I had to put it on the page for it to exist for me, if that makes sense. I did have a really clear idea of how I wanted the world of the novel to look and to feel, so I'm thrilled whenever anyone says they've noticed it on the page.
With that said, owning a TV now, there is so much good stuff out there, and I'm very interested in the way books are adapted for the screen. It's a kind of magic, taking a world that exists on the page and making it into something visual. But deep down, I'll always be a literature nerd at heart. For me, the book will always come first. --Jennifer Oleinik
---
Shelf vetted, publisher supported.
Book Reviews
Fiction

Melville House, $17.99, paperback, 192p., 9781612197517
Library of America, $26, hardcover, 384p., 9781598536423
Turtle Point Press, $17, paperback, 240p., 9781885983749
Atria, $16, paperback, 224p., 9781982130039
Science Fiction & Fantasy

The Unnamed Press, $27, hardcover, 256p., 9781944700959
Romance
Avon, $7.99, mass market paperbound, 384p., 9780062853714
Biography & Memoir
MCD/Farrar, Straus and Giroux, $27, hardcover, 384p., 9780374169947
University of Regina Press, $19.95, hardcover, 144p., 9780889776593
Farrar, Straus and Giroux, $27, hardcover, 304p., 9780374275839
History
Pegasus Books, $28.95, hardcover, 352p., 9781643131948
Children's & Young Adult

Amulet Books/Abrams, $18.99, hardcover, 224p., ages 13-up, 9781419737503
Tu Books/Lee & Low, $18.95, hardcover, ages 9-12, 9781620148396
---