From the Shelf
The Complexity of Landscape
Landscape first appeared in print as an English word at the beginning of the 17th century. It meant what it meant. Over time, however, we've managed to co-opt it with adjectives like historical, political, sociological, economic, technological, cultural and many other variations on a... landscapian theme.
This literal and metaphorical bounty weaves through several excellent books I've read lately that explore natural and human landscapes from disparate, yet also complementary, perspectives.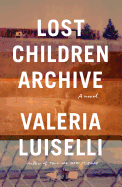 "Highway storms erase the illusory division between the landscape and you, the spectator; they thrust your observant eyes into what you observe," Valeria Luiselli observes in her brilliant novel Lost Children Archive (Knopf).
Anticipating a wildfire, Pam Houston writes in Deep Creek: Finding Hope in the High Country (Norton): "I want to know precisely when the flames become visible outside my kitchen window. I want to be awake when the fire starts altering my personal landscape forever."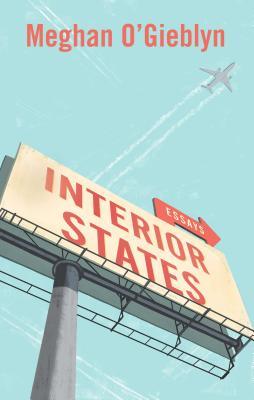 Meghan O'Gieblyn's incisive essay "Pure Michigan," collected in Interior States (Anchor), contrasts the impact of pollution and climate change with a popular PR campaign: "As summer approaches, there are still days when the landscape resembles the image of itself in the Pure Michigan ads, when the sunrise finds the beaches empty and the water along the shoreline a serene and crystalline blue."
Terese Svoboda's Great American Desert (Mad Creek Books/Ohio University Press) is an immersive cli-fi tale set in harsh, yet increasingly vulnerable, terrain that has brushed invasive humans aside like insects for centuries, Manifest Destiny be damned: "In its horizontal way, the land crawls, shudders, slides, and a man has to stand up to it or else he'll slip under it."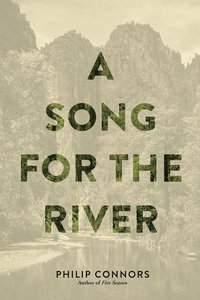 New Mexico's Gila Wilderness confronts Philip Connors professionally and personally in A Song for the River (Cinco Puntos Press): "It was a lonely and sun-seared country and in some ways the last American frontier, a place where ranchers, smugglers, and migrants tested their resolve against a pitiless landscape long on rock and short on water."
Landscape is a complex word.

In this Issue...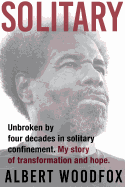 A young black inmate weathers more than four decades in solitary confinement and still finds the hope and will to effect change on a broken justice system.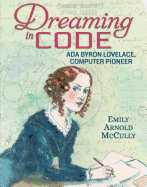 This hugely enjoyable YA biography of Ada Byron Lovelace shows how she overcame 19th-century societal norms and a dysfunctional family to set the information age in motion.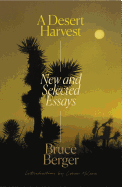 This collection of lyrical essays by a seasoned writer celebrates both the beauty and strangeness of the American Southwest.
Review by Subjects:
Fiction ⋅ Mystery & Thriller ⋅ Science Fiction & Fantasy ⋅ Biography & Memoir ⋅ Social Science ⋅ Essays & Criticism ⋅ Religion ⋅ Science ⋅ Travel Literature ⋅ Children's & Young Adult

Upcoming Events
Tough Broads Out at Night Book Club
05/26/2020 - 7:00PM
Tough Broads Book Club meets the fourth Tuesday of each month at 7:00 p.m. This month's book will be The Silence of the Girls by Pat Barker.
05/28/2020 - 7:00PM
What: Elizabeth Wetmore will appear in conversation with Valerie Koehler to discuss her bestselling novel—and Read with Jenna Today Show Book Club Pick—Valentine! This event will take place on Blue Willow's Facebook Live stream. If you have a question for Elizabeth, please complete this Google form to submit it. When: Thursday, May 28, 2020, 7:00pm We work hard to bring events to our community for free, because connecting readers with authors is central to our...
Book Candy
Happy St. Patrick's Day!

Great Reads
Rediscover: One Hundred Years of Solitude
One Hundred Years of Solitude, the magical realism magnum opus of Gabriel García Márquez (1927-2014), is coming to Netflix, despite the late author's lifelong refusal to sell the film rights. García Márquez's sons, Rodrigo Garcia and Gonzalo García Barcha, will act as executive producers. The Spanish-language series will be filmed mostly in Colombia.
Since its publication in 1967, García Márquez's masterwork has sold more than 30 million copies in 37 languages (it was translated into English by Gregory Rabassa in 1970). It is the second-bestselling Spanish-language novel after Don Quixote, a paramount product of the Latin American literature boom of the 1960s and 1970s, and a cornerstone of the magical realism style--in which fantastical elements are presented matter-of-factly in an otherwise realistic story.
One Hundred Years of Solitude, beyond its now-famous opening line ("Many years later, as he faced the firing squad, Colonel Aureliano Buendía was to remember that distant afternoon when his father took him to discover ice."), tracks seven generations of the Buendía family in the fictional town of Macondo, Colombia. Macondo's utopian founding flounders in the repeated, often self-inflicted misfortunes of the Buendías as the town exists first in near-total isolation, then opens to a hostile outside world. Solitude, fatalism and inevitable repetition underscore a temporally fluid mix of real history and surreal events. This Latin American literary landmark was last published by Harper Perennial Modern Classics in 2006 ($16.99, 9780060883287). --Tobias Mutter

The Writer's Life
Reading with... Holly Ringland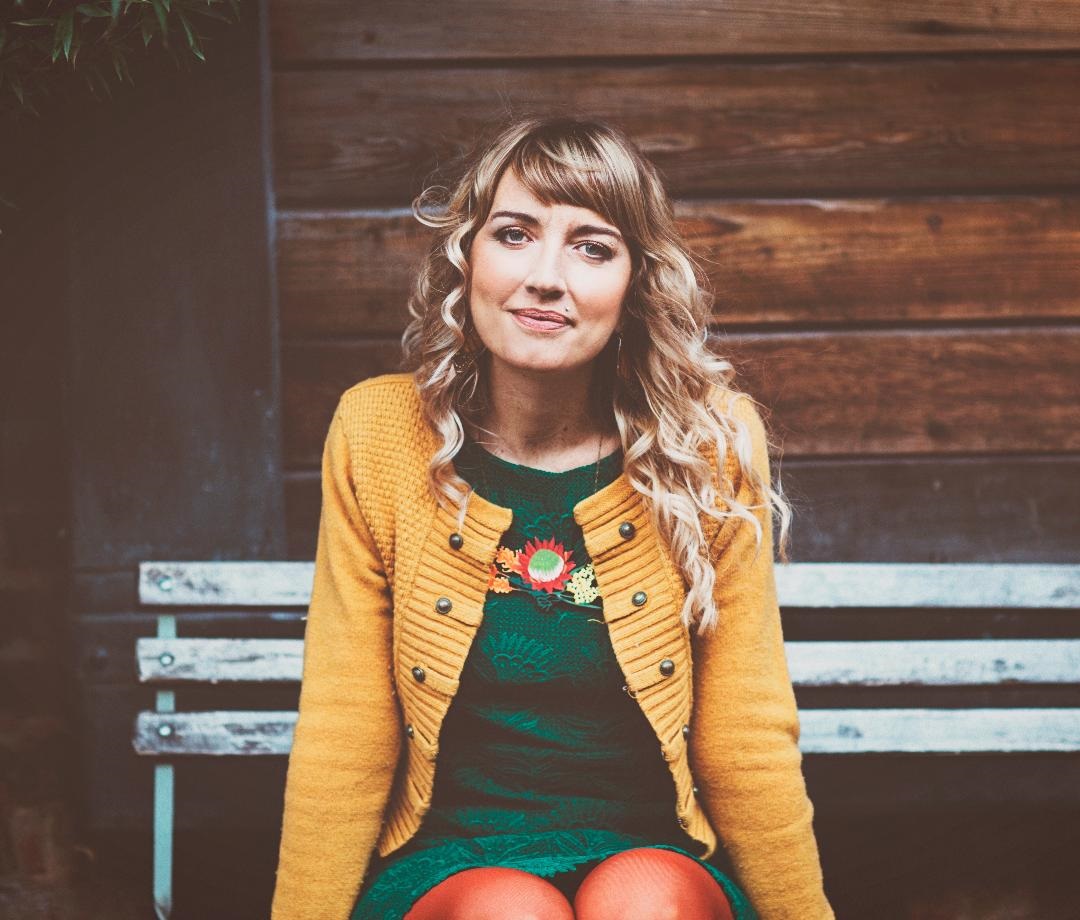 photo: Giulia Zonza
Holly Ringland grew up barefoot and wild in her mother's tropical garden on the east coast of Australia. Her interest in cultures and stories was sparked by a two-year journey her family took in North America when she was nine years old, living in a camper van and traveling from one national park to another. In her 20s, she worked for four years in a remote Indigenous community in the central Australian desert. She obtained her MA in Creative Writing from the University of Manchester. Her essays and short fiction have been published in various anthologies and literary journals. She now lives in the U.K. and Australia. The Lost Flowers of Alice Hart (House of Anansi, $17.95) is Ringland's first novel.
On your nightstand now:
At the end of the day I'm often anxious, and too often an insomniac; I've learned to keep books near to me to soothe those sharp edges late at night, or, to set my mind right first thing in the morning for the new day ahead. On my nightstand now are Alice Hoffman's Survival Lessons, River Woman by Katherena Vermette, Nikita Gill's Fierce Fairytales, Salt by Nayyirah Waheed, The Friendship Cure by Kate Leaver and The Mindful Path to Self-Compassion by Christopher Germer.
Favorite book when you were a child:
My mother taught me to read I was three; I was instantly obsessed with The Complete Adventures of Snugglepot and Cuddlepie by May Gibbs and Marmaduke the Possum by Pixie O'Harris. I lost my love of reading for a few years in my childhood because of trauma, but after Mum bought me the first novel in Lois Gladys Leppard's Mandie series when I was nine, I was consumed by a deep love of books once again. Mandie kept company on my shelves with Anastasia Krupnik by Lois Lowry and, later in childhood, Came Back to Show You I Could Fly by Ruth Park and Just As Long As We're Together by Judy Blume.
Your top five authors:
This is an unbearable question! Does anyone ever really only answer five? What happens if I answer six? I'll try. Alice Hoffman. Favel Parrett. Zora Neale Hurston. Brooke Davis. Myfanwy Jones. Ali Cobby Eckermann. Kate Leaver. Kate Gray. (Eight!)
Book you've faked reading:
I'm terrified of fake reading anything; the likelihood of being caught out is a no-brainer. But I firsthand relate to how gripping the temptation to fake read is: I so desperately want to have read everything just to share the thrilling language of a shared story with people. I guess my go-to answer is, "I know of it but I haven't read it." And, in that way, I suppose my big fake read is Great Expectations by Charles Dickens. I know the story and have seen the screen adaptations, but--cringing--I've never read the book.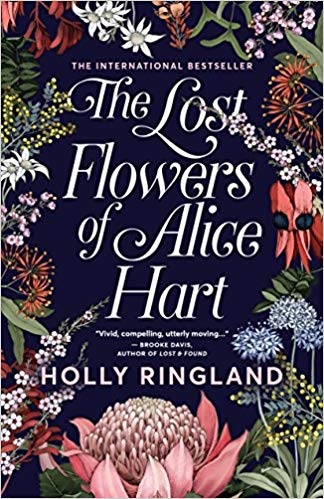 Book you're an evangelist for:
The Friendship Cure by Kate Leaver. A timely, moving and desperately needed manifesto on the power of friendship in our modern world. It's a nightstand staple.
Book you've bought for the cover:
The Muse by Jessie Burton, which is also a wonderful book.
Book you hid from your parents:
Their own copy of The Joy of Sex.
Book that changed your life:
Everything I've ever read. I know this could sound like a fluffy, evasive answer: truly, I think we're made by the people, places and books we spend our lives with. If I were held at ransom to answer this in a specific way, there are two novels that come to mind as being pivotal in my early adult life. One was Open House by Elizabeth Berg, which I read when I was 22, and the other was At Risk by Alice Hoffman, which I read when I was 24. I borrowed both from libraries when I was too poor to buy books, and they each had their own profound effect on me. They showed me how to write beautifully and bravely about brutal things.
Favorite line from a book:
"Every fairy tale had a bloody lining. Every one had teeth and claws." --from The Ice Queen by Alice Hoffman.
Five books you'll never part with:
This is torturous. Impossible. The only truthful way I can answer this is to say that having lived in many places throughout my life, in moving and culling belongings to do so, I've never parted with any of the 36 books by Alice Hoffman that I own.
Book you most want to read again for the first time:
Storm Boy by Colin Thiele.
Will you ever read everything in your TBR pile:
I hope not. As Anakana Schofield wrote recently in the Guardian, "Unread books are imagined reading futures, not an indication of failure."

Book Reviews
Fiction
Gallery, $26, hardcover, 320p., 9781501179129
Mystery & Thriller
Atlantic Monthly Press, $26, hardcover, 320p., 9780802129116
Putnam, $26, hardcover, 368p., 9780525538141
Science Fiction & Fantasy
Feminist Press, $16.95, paperback, 144p., 9781936932481
Biography & Memoir

Grove Press, $26, hardcover, 320p., 9780802129086
Social Science
Sourcebooks, $22.99, hardcover, 400p., 9781492666943
Essays & Criticism

Farrar, Straus and Giroux, $26, hardcover, 272p., 9780374220570
Religion
HarperOne, $25.99, hardcover, 256p., 9780062406569
Science
Morrow, $28.99, hardcover, 448p., 9780062698537
Travel Literature
Crown, $27, hardcover, 448p., 9780451497697
Children's & Young Adult

Candlewick, $19.99, hardcover, 176p., ages 12-up, 9780763693565
Tilbury House, $17.95, hardcover, 64p., ages 10-12, 9780884486206
Balzer + Bray, $16.99, hardcover, 368p., ages 8-12, 9780062836687

Dead Land


(A V.I. Warshawski Novel)


by Sara Paretsky
isbn: 9780062435927
William Morrow
April 21, 2020



an exclusive interview with
bestselling author Sara Paretsky

DEAD LAND is your 20th thriller featuring Chicago's beloved private investigator, V.I. Warshawski's--an impressive accomplishment! What are some of the challenges of writing a series character?
"When I started writing, I just wanted to prove I could write a novel from beginning to end. And then, I had this mission to turn the stereotypes around female characters on their heads. Now V.I. feels fully realized in my mind, and one of the challenges in being so familiar with the characters is making sure how I think and act, and how she thinks and acts gets broken down enough so that she doesn't become a reflection of my psyche. I always get there, but--and I think this is true for all writers--starting each new book feels like an act of terror."

ALSO FEATURED ON THE
the big THRILL…
| | | | | |
| --- | --- | --- | --- | --- |
| | | | | |
SAVAGE SON by JACK CARR: Only hours after his interview with The Big Thrill, Jack Carr was updating his social media with a thrilling new status--his latest book, SAVAGE SON, the third installment in his highly acclaimed Terminal List series, had just become an instant New York Times bestseller. Find out more here.
HAVE YOU SEEN ME? by KATE WHITE: HAVE YOU SEEN ME?--the sixth standalone thriller byNew York Times bestselling author Kate White--introduces readers to Ally Linden, a finance journalist who, in the book's opening scenes, is clearly having a bad day. Things get worse from there. Read more at The Big Thrill.
THE LAST TRIAL by SCOTT TUROW: In bestselling author Scott Turow's newest legal thriller, THE LAST TRIAL (the 11th book of his Kindle County series), Sandy Stern will try his last case. Stern knows that everything ends, of course. But even so, letting go is never easy. Find out more here.
NO GOING BACK by SHEENA KAMAL: In NO GOING BACK, author Sheena Kamal spins a riveting tale of a lost soul who will risk everything to protect the daughter she never thought she wanted. Visit The Big Thrill for more.
EAGLE STATION by DALE BOWN: If you've been eagerly anticipating the next Brad McLanahan novel, your wait is over--Brad is back, protecting America to the moon and back, in Dale Brown's latest soon-to-be blockbuster, EAGLE STATION. Read more here.