From the Shelf
Books on the Brain
Got neuroscience on the mind? Update your library with standout books from these brainy writers.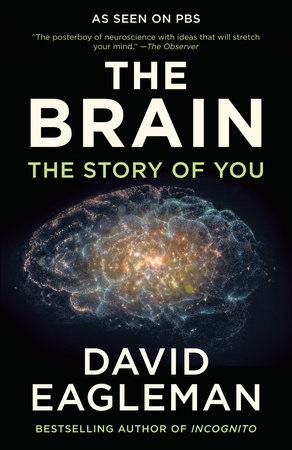 If neuroscience has a rock star, it might be the energetic, effervescent David Eagleman. Dive into Eagleman's work with The Brain: The Story of You (Vintage, $16), an accompaniment to his PBS series The Brain with David Eagleman. For an even deeper and more nuanced exploration, follow it up with Eagleman's excellent Incognito: The Secret Lives of the Brain (Vintage, $16).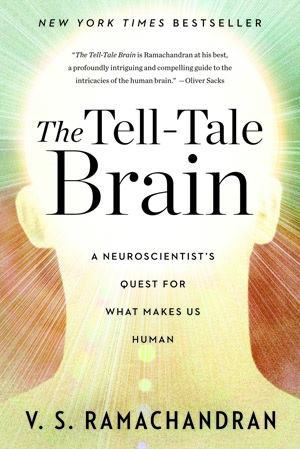 Another celebrity in the neuro field is prolific writer and researcher V.S. Ramachandran. For a sample of Ramachandran's delightful and accessible approach to making sense out of the three-pound mass of jelly in our heads, see The Tell-Tale Brain: A Neuroscientist's Quest for What Makes Us Human (W.W. Norton, $17.95).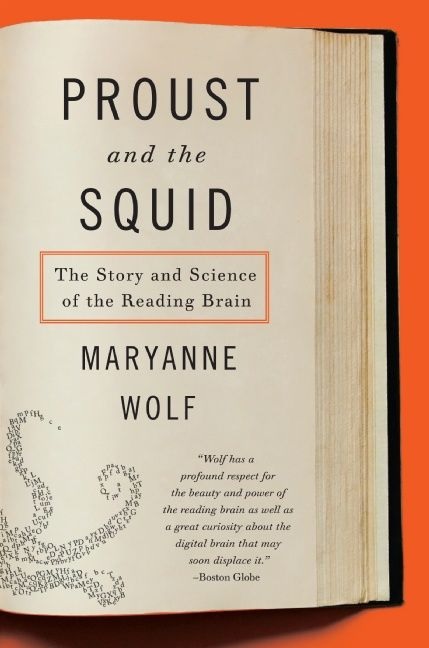 To consider neuroscience and the reading brain specifically, look to Maryanne Wolf's Proust and the Squid: The Story and Science of the Reading Brain (Harper Perennial, $16.99), with its rich blend of research and storytelling in its examination of literacy and the brain.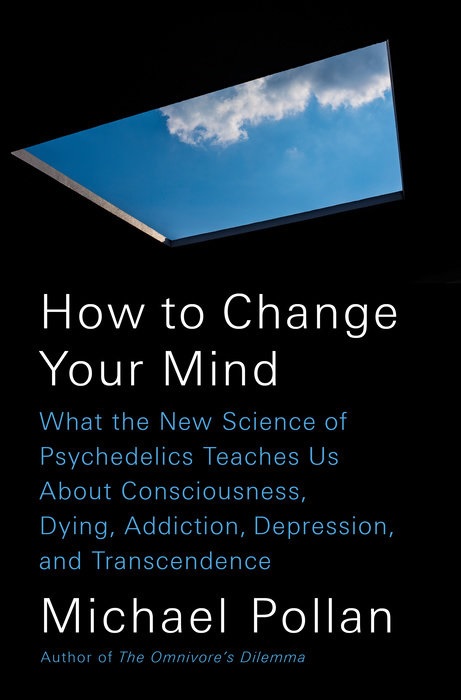 Compelled to bend your mind a bit? Michael Pollan challenges us to consider how we might, or even ought to, reconsider what we think and how we think it with How to Change Your Mind: What the New Science of Psychedelics Teaches Us About Consciousness, Dying, Addiction, Depression, and Transcendence (Penguin Press, $28). Known for tackling big ethical and moral questions, Pollan (The Omnivore's Dilemma, In Defense of Food) shifts from literal to figurative appetites--those that make us hunger for new ways of looking at the world and at ourselves.
As Eagleman writes, "What a perplexing masterpiece the brain is, and how lucky we are to be in a generation that has the technology and the will to turn our attention to it. It is the most wondrous thing we have discovered in the universe, and it is us." --Katie Weed, freelance writer and reviewer

In this Issue...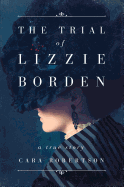 In The Trial of Lizzie Borden, Cara Robertson provides the definitive, in-depth account of one of America's most enduring criminal cases.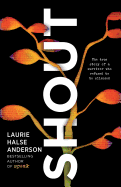 Laurie Halse Anderson's young adult memoir in verse, Shout, is as bold (and beautiful) as the title suggests.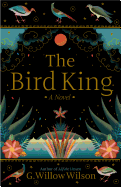 Two servants of the sultan flee rather than surrender to the Inquisition in a breathtaking historical fantasy from G. Willow Wilson.
Review by Subjects:
Fiction ⋅ Mystery & Thriller ⋅ Science Fiction & Fantasy ⋅ Biography & Memoir ⋅ Business & Economics ⋅ Essays & Criticism ⋅ Nature & Environment ⋅ Sports ⋅ Children's & Young Adult

Upcoming Events
09/28/2020 - 6:00PM
What: We're hosting a virtual event with Garth Nix for his new book The Left-Handed Booksellers of London. This ticketed event will take place on Zoom. Attendees will receive a signed bookplate, a limited edition pin, a copy of the book and a chance to ask Garth questions about his book. When: Monday, September 28, 2020, 6:00pm This is a ticketed virtual event and seats are limited. In order to attend, please purchase a copy of The Left-Handed Booksellers of London from Blue Willow...
Andrea Davis Pinkney and Brian Pinkney in conversation with Brandy Colbert
09/29/2020 - 5:00PM
What: Andrea Davis Pinkney and Brian Pinkney will appear in conversation with Brandy Colbert to discuss their new book Loretta Little Looks Back. This event will take place on Blue Willow's Facebook Live stream. When: Tuesday, September 29, 2020, 5:00pm CDT We work hard to bring events to our community for free, because connecting readers with authors is central to our mission. But these programs are not free for us to put on! If you're interested in attending...
Book Candy
Anatomy of a Book
A "17-word look into the anatomy of a book" was offered by Merriam-Webster.
---
CBS Sunday Morning featured a segment on "the world of Gray Zeitz, who started Larkspur Press more than 40 years ago" and still sets the type "by hand, one letter at a time."
---
Lenstore created a reading speed test and survey that "gives you a passage from a novel to read at your natural reading speed, followed by questions to prove you understood it."
---
"Found: A medical manual linking medieval Ireland to the Islamic world," according to Atlas Obscura.
---
"Beatlemaniac library patron returns a copy of Life magazine 50 years late," the Los Angeles Times reported.

Great Reads
Rediscover: The Tale of Genji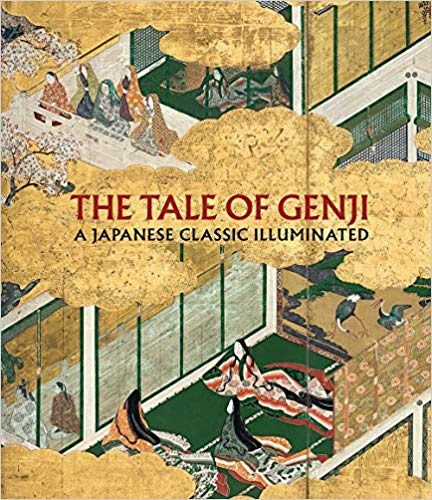 The Tale of Genji, written by noblewoman and lady-in-waiting Murasaki Shikibu in the early 11th-century, is the world's oldest novel and a classic work of Japanese literature. It follows Hikaru Genji (shining Genji), an heir to the throne who is demoted to a commoner for political reasons. Genji pursues life as an imperial officer, with much of the novel dedicated to his romances and the peculiarities of Heian period court manners, such as the use of titles instead of given names, making the book's many characters sometimes difficult to follow. The text itself is archaic and full of subtle poetic references. The poet Akiko Yosano first translated it into modern Japanese in the early 20th-century.

The Tale of Genji has had an enormous impact on Japanese art. Through June 16, the Metropolitan Museum of Art is displaying paintings, calligraphy, manuscripts and other decorative art inspired by Genji over the past thousand years. The exhibition catalogue, The Tale of Genji: A Japanese Classic Illuminated ($65, 9781588396655; distributed by Yale University Press) includes essays and discussions on 120 works, from early screen paintings to modern manga. As for The Tale of Genji, an annotated English translation by Royall Tyler is available from Penguin Classics ($34, 9780142437148). --Tobias Mutter

The Writer's Life
Frans de Waal: Uncovering Secrets in the Animal World
photo: Catherine Marin
Frans de Waal has been named one of Time magazine's 100 Most Influential People. The author of Are We Smart Enough to Know How Smart Animals Are?, among many other works, he is the C.H. Candler Professor in Emory University's Psychology Department and director of the Living Links Center at the Yerkes National Primate Research Center. His new book, Mama's Last Hug (W.W. Norton, $27.95; reviewed below), explores the emotional life of animals. Originally from the Netherlands, de Waal now lives in Atlanta, Ga.
Despite the title character (chimpanzee matriarch Mama), Mama's Last Hug doesn't deal strictly with primates. What expanded your interest to include all mammals?
I have a long-time (childhood) interest in animals, all animals, and started my studies with birds and rats, and only later moved to monkeys and apes. I was trained as an ethologist in the Netherlands, and there studied the world's largest zoo colony of chimpanzees, which gave me many ideas for later work. It started with work on aggressive behavior and politics (I wrote Chimpanzee Politics at the time), but soon thereafter moved to peacemaking, cooperation, empathy and the like.
Speaking of empathy, in the "Body to Body" chapter you note how females--across species--are more nurturing and empathetic than males.
In general, females in all mammals have stronger caring tendencies, and that includes stronger empathy for others. This is true in humans, but also in all of the primates I know. The origin of these caring tendencies is no doubt maternal care, which is obligatorily female and only optional for males. This doesn't mean that males lack empathy. There are species, ours included, in which males care for offspring, care for each other, care for their family. In these species the capacity for empathy expanded and reached other areas of society, including males. I always think in potentials rather than the dominant behavior. The potential for empathy is well-developed in males, and since we are a powerfully cultural species, we can build on this.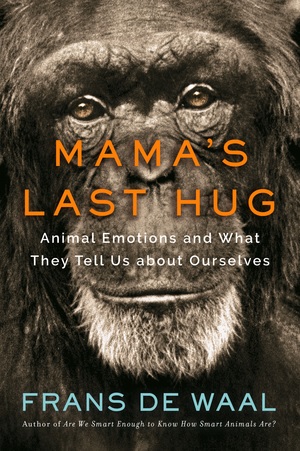 One of the recurring themes in your writing seems to be that humans have historically discounted so much when it comes to animals, but you explain how that is changing. What area (or areas) could still use a lot of work on our part?
Within the university we still have entire fields (anthropology, philosophy, humanities, economics) that tend to ignore the biological nature of our species. They will admit that we evolved from other primates but are not ready to say that we think and feel like other animals. Humans are considered extremely special. For example, consciousness was and often is thought of as a uniquely human characteristic. This is where change has to start. It's a different way of positioning the human species--not as separate from nature but as part of it; not as a half-god, but as an animal.
Part of the problem in the world today with the ecosystem (global warming, loss of species diversity) stems from this illusion of our species that we are separate from nature and can do whatever we like with the Earth. It is intellectually a false proposition that is now backfiring. The planet is "protesting."
Does anything still surprise you about the animals in your work?
We still keep being surprised. For example, you may have heard about the recent study in which fish recognize themselves in a mirror. Who would have thought? I have questions about the study, and am not totally convinced, but still we keep expanding our horizon, and keep discovering that all animals, not just the primates, have a complex cognition. My book is more about the emotions, of course, but also here, many new discoveries have been made or are about to be made, offering us a much more complex picture of animal life than we used to have. We are in the middle of a revolution of our understanding.
I think neuroscience will offer new discoveries soon, as scientists who work in this area, mostly on rodents, move away from simplistic animal behavior and learn more about social behavior and mental capacities. Once they start testing those out, we can expect many new discoveries.
What's next for you in your scientific work and/or writing?
I am looking forward to doing less research and more writing and traveling. I am thinking about my next writing project, but it is still top secret. I usually try to stay close to the subject matter I know best, which is the behavior of primates and other animals, hence no doubt that will be central to whatever I do next. --Jen Forbus

Book Reviews
Fiction
Pamela Dorman Books, $26, hardcover, 288p., 9780525557968
Pushkin Press, $18, paperback, 192p., 9781782274391
Mystery & Thriller
Flatiron Books, $27.99, hardcover, 352p., 9781250170217
Science Fiction & Fantasy

Grove Press, $26, hardcover, 440p., 9780802129031
Biography & Memoir

Simon & Schuster, $28, hardcover, 400p., 9781501168376
Business & Economics
Black Cat/Grove Press, $17, paperback, 412p., 9780802129345
Essays & Criticism
Norton, $25.95, hardcover, 288p., 9780393241020
Nature & Environment
Norton, $27.95, hardcover, 336p., 9780393635065
Counterpoint, $26, hardcover, 320p., 9781640092211
Sports
Random House, $27, hardcover, 384p., 9780425284650
Children's & Young Adult

Viking, $17.99, hardcover, 304p., ages 14-up, 9780670012107
Candlewick, $16.99, hardcover, 40p., ages 3-7, 9780763674847
--- SPECIAL ADVERTORIAL OFFERINGS ---

Sherlock Bones and the Natural History Mystery

by Renée Treml

Dear Reader,

Sherlock Bones is not your average detective, in fact, he's not a detective at all--he's a walking-talking bird skeleton on display at the local museum. He carries around a stuffed parrot affectionately known as Watts, who although silent, is the true brains of the operation.

The main character was inspired by a display of tawny frogmouth skeletons in an Australian museum. The skeletons have big round eyes, goofy expressions, and are absolutely captivating. (I recommend you run an image search on 'tawny frogmouth skeleton' to see what I mean.) I started sketching this skeleton getting into mischief at night in the museum and from that simple idea, an entire story grew. Proof that story ideas really do come from anywhere!

This book is perfect for kids who love graphic novels, mysteries or a good laugh. Email renee.treml@gmail.com to win a free copy.

Best wishes,
Renée Treml
www.reneesartwork.com

"A nifty whodunit." --Kirkus






PUBLISHER:
Etch/HMH Books for Young Readers

PUB DATE:
September 22, 2020

ISBN:
9780358311843 (HC)
9780358311850 (PB)

AGE RANGE:
8-12

TYPE OF BOOK:
Graphic Novel Mystery

PRICE:
$17.99 (HC)
$7.99 (PB)
---