From the Shelf
Youth Media Awards: Celebrating the Women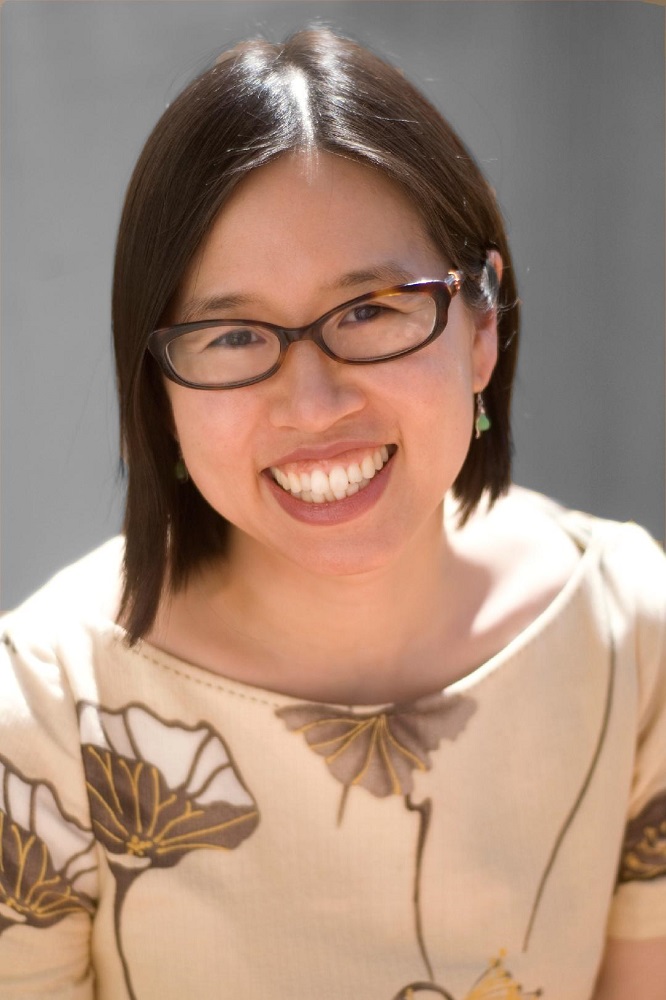 Grace Lin is the author of the 2010 Newbery-Honored Where the Mountain Meets the Moon and the 2019 Caldecott-Honored A Big Mooncake for Little Star (both published by Little, Brown). She writes:

Monday, January 28, was a remarkable day for the children's literature community. Yes, the ALA Youth Media Award Winners were announced, bringing surprise and joy to many. But it was remarkable for another reason: all the Newbery Medal and Honor winners were women. All the Printz Medal and Honor winners were women. Except for one Honor recipient, all the Caldecott winners were women. The Pura Belpré Medal? Women. Coretta Scott King Medal? Women!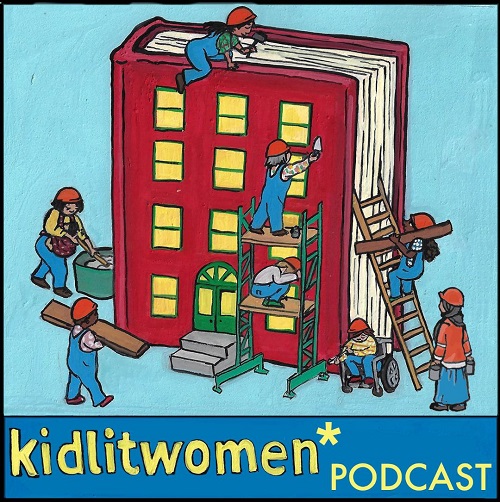 Did you notice? I noticed right away. Of course, I am hyper-aware of gender in the children's literature community--I've been talking about gender issues actively for a year now. Last March, in honor of Women's History Month and motivated by #metoo, I co-founded the kidlitwomen* project with Karen Blumenthal. Initially, we highlighted essays about the concerns faced in our community. This grew into the kidlitwomen* podcast, which I produce and frequently host.
There, we've talked about gender discrepancies and the awards (episodes 32, 33), which makes what happened on January 28 so noteworthy. I do hope, though, that by celebrating these women's accomplishments, people don't misunderstand our mission. It's never been girls OR boys; it's girls AND boys (episodes 2, 3). The intention of the project and the podcast has never been to pit people against each other--it has always been about trying to examine the equity problems in the children's literature community and find ways to fix them.
That doesn't mean things don't get uncomfortable! There's a lot to talk about and a lot to unpack, but it's the only way things will start to change. I hope you join the conversation!

In this Issue...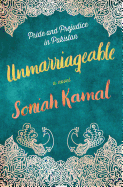 If Jane Austen lived in modern-day Pakistan, this is the version of Pride and Prejudice she might have written.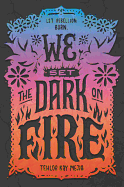 In Tehlor Kay Mejia's debut young adult novel, Dani Vargas becomes enmeshed in a social revolution when she is forced to spy on her husband for his political enemies.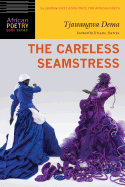 The poems in Tjawangwa Dema's The Careless Seamstress viscerally explore the intersection of labor, gender and identity.
Review by Subjects:
Fiction ⋅ Science Fiction & Fantasy ⋅ Biography & Memoir ⋅ Essays & Criticism ⋅ Health & Medicine ⋅ Poetry ⋅ Children's & Young Adult

Upcoming Events
Tough Broads Out at Night Book Club
05/26/2020 - 7:00PM
Tough Broads Book Club meets the fourth Tuesday of each month at 7:00 p.m. This month's book will be The Silence of the Girls by Pat Barker.
05/28/2020 - 7:00PM
What: Elizabeth Wetmore will appear in conversation with Valerie Koehler to discuss her bestselling novel—and Read with Jenna Today Show Book Club Pick—Valentine! This event will take place on Blue Willow's Facebook Live stream. If you have a question for Elizabeth, please complete this Google form to submit it. When: Thursday, May 28, 2020, 7:00pm We work hard to bring events to our community for free, because connecting readers with authors is central to our...
Book Candy
100 Words Turning 100

Great Reads
Rediscover: Outrageous Acts and Everyday Rebellions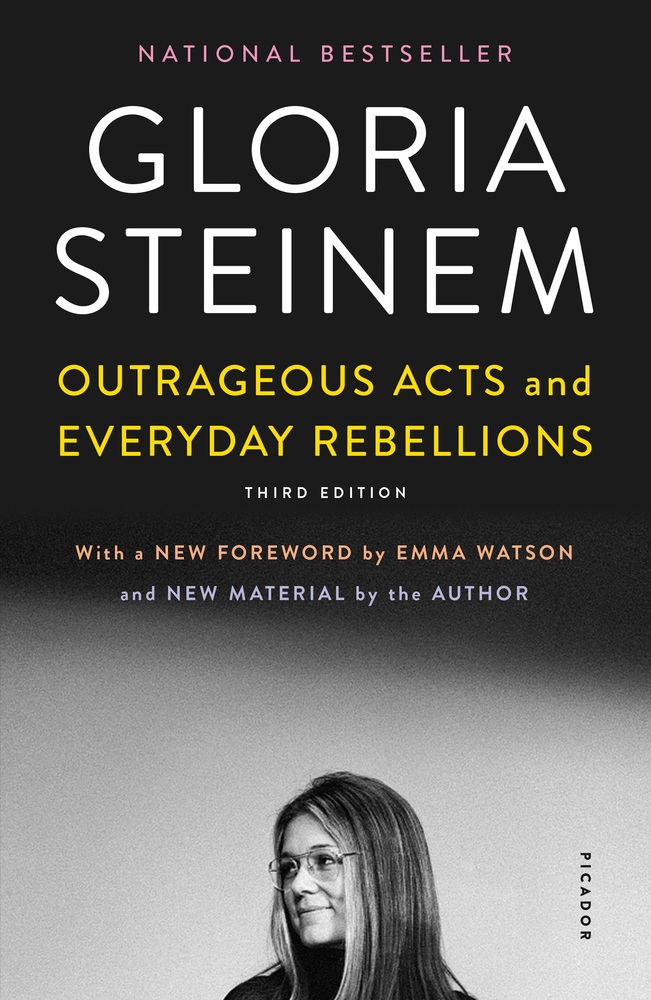 Feminist icon Gloria Steinem has spent decades advocating for women's rights. She graduated from Smith College, spent two years in India, followed by a tenure at the Independent Research Service. Steinem worked for several magazines in the 1960s before her 1969 article, "After Black Power, Women's Liberation," gained national recognition. In 1972, Steinem and Dorothy Pitman Hughes founded Ms. magazine, which had a trial run of 300,000 copies that sold out in eight days. She has since continued to fight for women's rights around the world.
In 1983, Steinem published Outrageous Acts and Everyday Rebellions, which collects many of her most famous articles. "I Was a Playboy Bunny," originally published in 1963, recounts her undercover employment as a Playboy Bunny at the New York Playboy Club, where women faced constant mistreatment. "If Men Could Menstruate," originally published in 1978, pictures a world in which men menstruate and share their suffering as badges of honor rather than the shame bestowed on women. Outrageous Acts and Everyday Rebellions has since sold more than 500,000 copies and been reprinted three times, most recently with a new introduction by Emma Watson and new material from the author. The latest edition of this feminist classic is now available from Picador ($20, 9781250204868). --Tobias Mutter

The Writer's Life
Jen Beagin: What Houses Reveal About Their Owners (and Vice Versa)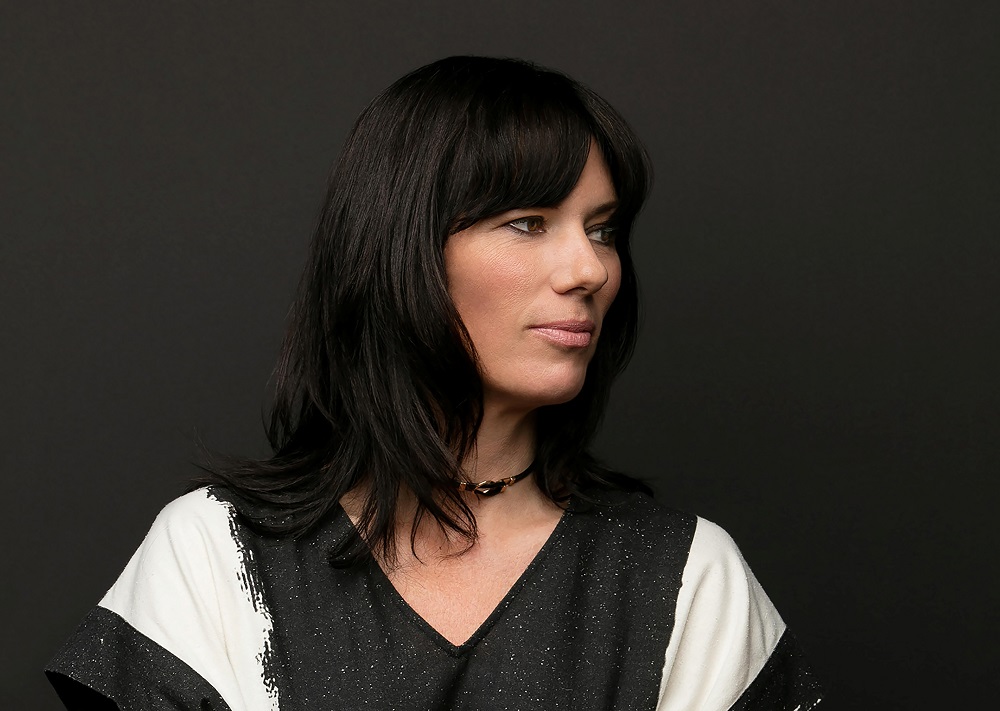 photo: Beowulf Sheehan
Jen Beagin is the author of Pretend I'm Dead and the forthcoming Vacuum in the Dark (Scribner, $25; reviewed below). Both novels center on Mona, a cleaning lady in the process of finding herself. Beagin received an MFA in creative writing from the University of California, Irvine, and received the 2017 Whiting Award in Fiction. She lives in Hudson, N.Y.
You previously worked as a cleaner. What was it like to see the insides of so many other people's homes, offices, spaces?
I cleaned houses off and on for about seven years, first in Santa Cruz, then San Francisco and finally in Taos. It can be a strange business. There's nothing else quite like it in the service industry. You're alone in someone's house for hours at a time on a regular basis and you're cleaning deeply, moving things around. You're cleaning under the bed. You're going over every surface. You've seen their pubes, their pictures, their medicine, their receipts. You know what they eat, read, drink, look at. You know how much money they spend on things they don't need. You eventually find that thing they're hiding. You don't have to open drawers, believe me. If you clean someone's house long enough, these things reveal themselves. You can tell how happy or miserable someone is. You can see it in the quality of the dirt. A deeply despairing person's dirt has a particular stickiness and an odor I've never been able to accurately describe. But people have lots of layers.
I think I would have had a different experience had I not been a white, native English speaker who wore cool sneakers, drove a cool car and had read the same books. My clients invited me to their parties, weddings, seminars. They took me out for sushi. They urged me to join their cults. They fought in front of me. Cried. Told me their stories. Walked around in their pajamas.
You said in a previous interview that you see yourself in your character, Mona. Do you think you and Mona have grown differently between your two novels? Do you still see yourself in her?
The thing is, I'm pushing 50. That makes Mona half my age. So we've absolutely grown differently between the two novels. She has only aged two years, whereas I've aged 10, and, boy, has it been a long decade. I left my boyfriend of 11 years for a woman I met at a dog park, for instance. I moved seven times, lived in four different states, plus Europe briefly, almost killed myself in Florida, etc. I would say I've grown more than Mona because I take more personal risks than she does. The main difference between us is that she's a lot lonelier. I haven't given her many friends, and the poor girl's been through the ringer. But so have I. She is definitely a version of me--we share many, many of the same qualities and have similar histories.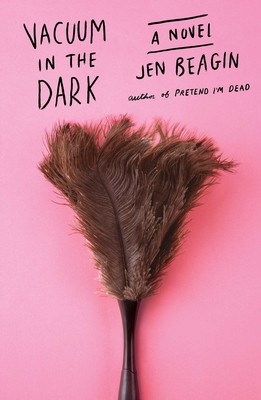 We come to know Mona quite well in the novel, but not her house so much. What is her house like?
You know, I wish I'd spent more time in Mona's house in this novel. I think that would've been wise. It wasn't a conscious decision, but I think it says a lot about Mona, right? Her over-involvement in the lives of others, the fact that she doesn't know where she belongs, etc.
But I would say Mona's house is carefully decorated. She suffers from rearrange-itis. She will hang a painting, for example, and then rehang it over and over until it feels right. She moves her rugs three inches to the left, five inches to the right, etc. Her place is clean and free of clutter. Most of her stuff is used and had a whole other life before it came into hers. She's often very attached to objects that have belonged to others, objects that have had some prior history, and she collects things like airline barf bags, bird figurines, books.
You mentioned that you'll likely write a third Mona book. When you are working on a new piece, what is your writing process like?
In terms of my writing process, the hours between 4 and 7 a.m. are my best, before I've had coffee, which actually puts me to sleep, weirdly, and during these hours I write in bed, on my phone. I usually encounter some problem in the writing by seven, and will take a short nap. Naps seem to be part of my process. Then I continue writing and/or editing until noon, still in bed, but with my laptop, after which I usually call it quits. Afternoons and evenings have never been good for me, because my inner critic is wide awake and berating me.
I'll make a very rough outline after I've written 40 or so pages, an outline I usually abandon. I'm not big on plot, as you may have noticed. I've always envied writers who outline. It's probably a very useful tool. But it's something I've never learned how to do properly. I often write sentence to sentence, and I tend to live that way, too.
I don't want to say much about the third Mona book because I haven't started it yet. Right now, I'm working on something set in this house I'm living in. It's an ancient Dutch farmhouse built in 1737. I'm living in what's supposed to be the living room, which I keep heated with a wood stove. I have the setting and a few of the characters, and I've written some scenes. Nothing is mapped out, but I'm comfortable being lost for now. --Kerry McHugh, blogger at Entomology of a Bookworm
Book Reviews
Fiction

Ballantine, $27, hardcover, 352p., 9781524799717
Scribner, $25, hardcover, 240p., 9781501182143
New Directions, $15.95, paperback, 224p., 9780811228466
Poisoned Pen Press, $26.95, hardcover, 376p., 9781464206979
Farrar, Straus and Giroux, $25, hardcover, 192p., 9780374135737
Science Fiction & Fantasy
Bloomsbury, $32, hardcover, 848p., 9781635570298
Biography & Memoir
Ballantine, $28, hardcover, 352p., 9780399179013
Essays & Criticism
Mad Creek Books, $18.95, paperback, 160p., 9780814255193
Health & Medicine
Enliven/Atria, $17, paperback, 192p., 9781501169960
Poetry

University of Nebraska Press, $17.95, paperback, 96p., 9781496214126
Children's & Young Adult

Katherine Tegen/HarperCollins, $17.99, hardcover, 384p., ages 14-up, 9780062691316
Bloomsbury, $16.99, hardcover, 320p., ages 8-12, 9781681199597
Scholastic Press, $17.99, hardcover, 32p., ages 4-8, 9781338289411

Dead Land


(A V.I. Warshawski Novel)


by Sara Paretsky
isbn: 9780062435927
William Morrow
April 21, 2020



an exclusive interview with
bestselling author Sara Paretsky

DEAD LAND is your 20th thriller featuring Chicago's beloved private investigator, V.I. Warshawski's--an impressive accomplishment! What are some of the challenges of writing a series character?
"When I started writing, I just wanted to prove I could write a novel from beginning to end. And then, I had this mission to turn the stereotypes around female characters on their heads. Now V.I. feels fully realized in my mind, and one of the challenges in being so familiar with the characters is making sure how I think and act, and how she thinks and acts gets broken down enough so that she doesn't become a reflection of my psyche. I always get there, but--and I think this is true for all writers--starting each new book feels like an act of terror."

ALSO FEATURED ON THE
the big THRILL…
| | | | | |
| --- | --- | --- | --- | --- |
| | | | | |
SAVAGE SON by JACK CARR: Only hours after his interview with The Big Thrill, Jack Carr was updating his social media with a thrilling new status--his latest book, SAVAGE SON, the third installment in his highly acclaimed Terminal List series, had just become an instant New York Times bestseller. Find out more here.
HAVE YOU SEEN ME? by KATE WHITE: HAVE YOU SEEN ME?--the sixth standalone thriller byNew York Times bestselling author Kate White--introduces readers to Ally Linden, a finance journalist who, in the book's opening scenes, is clearly having a bad day. Things get worse from there. Read more at The Big Thrill.
THE LAST TRIAL by SCOTT TUROW: In bestselling author Scott Turow's newest legal thriller, THE LAST TRIAL (the 11th book of his Kindle County series), Sandy Stern will try his last case. Stern knows that everything ends, of course. But even so, letting go is never easy. Find out more here.
NO GOING BACK by SHEENA KAMAL: In NO GOING BACK, author Sheena Kamal spins a riveting tale of a lost soul who will risk everything to protect the daughter she never thought she wanted. Visit The Big Thrill for more.
EAGLE STATION by DALE BOWN: If you've been eagerly anticipating the next Brad McLanahan novel, your wait is over--Brad is back, protecting America to the moon and back, in Dale Brown's latest soon-to-be blockbuster, EAGLE STATION. Read more here.