From the Shelf
Irish Farmers
The tradition of the sexy wall calendar is robust--New York firefighters, the Warwick rowing team. Ciara Ryan chose to build upon this artistic form in 2010 to support Bóthar, an Irish charity that works through local community groups to help overcome hunger, poverty and environmental decline. For this project, she selected her subjects carefully: Irish farmers.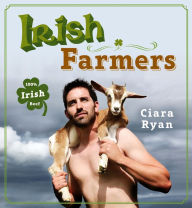 After online success, Ryan's Irish Farmers is now available from Griffin Books, a novelty in hardcover that also benefits Bóthar. In it are many exemplars of sturdy Irish stock, handsome men carrying goats, tussling with deer, shearing sheep and serenading a field of cattle. And each offers a few fun factoids about himself. Jamie, for example, "can crack an egg with no hands," an eyebrow-raising talent that will no doubt come in handy if he's hungry for some Full Irish Slab Pie--a dish Imen McDonnell calls "the Irish pièce de résistance" in her Farmette Cookbook (Roost Books). It is a lattice-topped piecrust bursting with fried eggs, pork sausage, bacon, sautéed mushrooms and broiled tomato halves, perfect for "feeding a pack of hungry farmers, or visitors from abroad embarking on a pilgrimage to the ancient mountain of Croagh Patrick."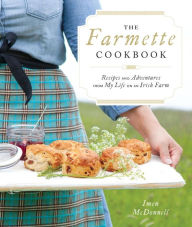 Rich with regional favorites like the Boxty potato cake, as well as Irish twists on international fare like Hot-Smoked Burren Salmon Tacos, The Farmette Cookbook is all about buying local, organic produce, free-range livestock and sustainability no matter where you live. Rural living and hearty home cooking are sexy as ever. Whether you want to roll up your sleeves and get to work, or just admire the view, these books make it clear that the Irish know just where to start. --Dave Wheeler, associate editor, Shelf Awareness

In this Issue...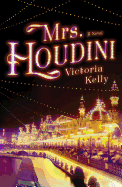 Bess Houdini tries to uncover her husband's mystical final message through a series of secret codes.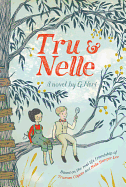 Coretta Scott King Honor author G. Neri reimagines the real-life childhood friendship between Harper Lee and Truman Capote in Monroeville, Ala.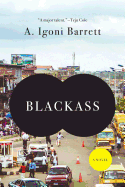 Alive with the frenetic hustle of Lagos, Blackass is the funny, provocative story of a down-on-his-luck Nigerian suddenly transformed into a white man.
Review by Subjects:
Fiction ⋅ Mystery & Thriller ⋅ Biography & Memoir ⋅ History ⋅ Science ⋅ Children's & Young Adult

Book Candy
Road Trips for Book Lovers
Road trips, imagined and real: "We're suckers for fantastic travel posters, and artist Steve Thomas has created a set that we absolutely have to put up on our walls: posters inspired by the works of H.P. Lovecraft," io9 wrote. And Bustle checked into "9 literary Airbnb destinations perfect for book nerds."

---

"You chew at your lip to show you are full of thought or lust." The Toast offered clues about "how to tell if you're in a Raymond Chandler story."

---

Mountain book sculptures: Colossal featured "new snowcapped mountains and swirling vortexes excavated from vintage books by Guy Laramée."

---

For Pride and Prejudice fans: "Mr. Darcy's shirt is coming to America," the New York Times reported.
---

"You--yes, you--might just be a book hoarder," the Huffington Post noted before revealing "16 reasons to be proud of being a book hoarder."

Great Reads
Rediscover: Reading Lolita in Tehran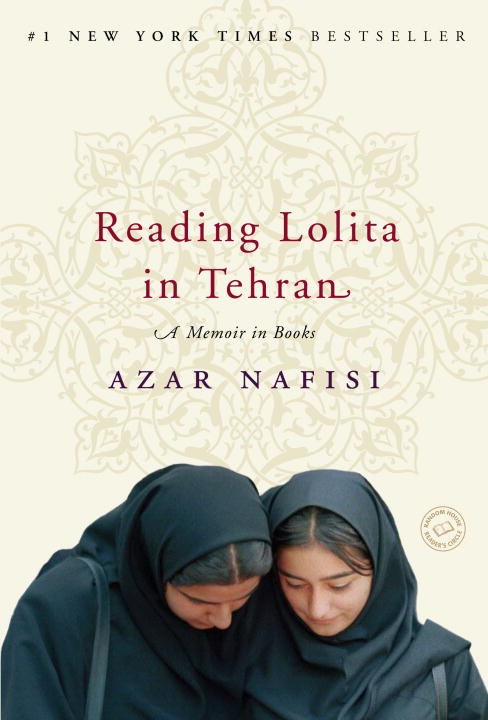 Azar Nafisi was a professor of English literature at Tehran University during the Iranian Revolution. She, along with many other Iranians, hoped for a better future after the fall of the Shah. Instead, Ayatollah Khomeini's government imposed its theocratic values into all aspects of private life. In 1980, Nafisi was fired from Tehran University for refusing to wear a veil in her classroom. She taught for several years at a different university before resigning to give private lessons, consisting of weekly gatherings in her living room during which she and seven female students discussed Western literature. Nafisi emigrated to the United States in 1997.

In Reading Lolita in Tehran: A Memoir in Books (2003), Nafisi blends her experiences and the plight of Iranian women with the literary works read by her book club. Part one, "Lolita," finds Nafisi and her students discussing Lolita, Invitation to a Beheading, and One Thousand and One Nights while Nafisi ponders the meaning of oppression. "Gatsby," "James" and "Austen" follow in non-chronological order, each part with its own themes and related literary works. This mesmerizing mix of literary criticism, memoir, history and the personal lives of embattled women make Reading Lolita in Tehran (Random House, $18, 9780812979305) a must for any Women's History Month reading list. --Tobias Mutter

The Writer's Life
Linwood Barclay: On Crime, Writing and Newspapers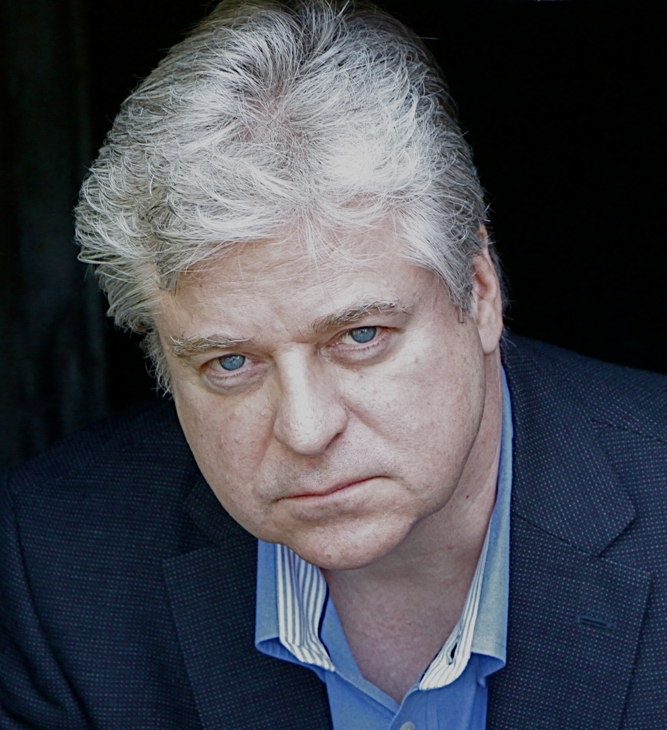 photo: Bill Taylor
After many years at the Toronto Star, Linwood Barclay turned from news and humor columns to crime fiction, and has written 13 novels. Currently he's writing an interconnected trilogy, set in the town of Promise Falls, N.Y. The first in the series was Broken Promise; the second is Far from True (New American Library); see our review below.
You've written a couple of series as well as standalone titles. Do you think it's more fun to return to familiar characters or to change it up and write different novels?
With the exception of my first four novels about Zack Walker, I have done mostly standalones. One of those, No Safe House, was a seven-years-later sequel to No Time for Goodbye. But I love returning to characters I've written about before. I, and I think readers, enjoy finding out what has happened to these people since the last time we checked in with them. And from the point of view of the writer, it's a bit like slipping on an old, comfortable jacket. You start a novel already knowing who some of the main players are. When you do a standalone, you really are starting from scratch.
What made you choose the fictional town of Promise Falls for your latest series? Do you have a connection to upstate New York?
I have more of a connection to Connecticut, where I was born (my family moved to Canada just as I was turning four years old). But that part of New York works for me. There are smaller towns, which are great for the kind of books I like to write, but if your characters need to go to New York City, it's not that far away. When I think of Promise Falls, I often picture the town where I went to university, Peterborough, Ontario.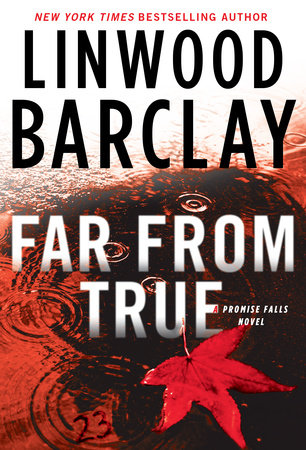 In Far from True, there are a lot of different characters and plot lines. How do you keep them all straight as you're writing?
Sometimes, as my editors will tell you, I don't. I hate it when a character who started out as George turns into Gordon later in the book. I make notes, and I'm always jumping back into earlier parts of the book to refresh my memory of what all these people have been up to. I think keeping track of my characters is easy compared to, say, what a teacher has to do. Teachers get dozens of new students every year, and remember the names of every one of them. I don't know how they do it.
Teachers are pretty amazing! And several educators play a key role in Far from True. In addition, there are frequent references to writers and reporters; it seems that your background as a columnist gives you an advantage in writing about the behind-the-scenes part of a criminal investigation. How does your newspaper experience influence your books?
My newspaper experience affects my work in two ways. First, when newspapers figure into the plot, I can write about them with confidence. When I need to re-create a newspaper story, I know how to do one. I've noticed that when many terrific writers who've never been journalists invent newspaper stories, they get them all wrong. I desperately want to edit those passages. Second, my journalism background affects my work ethic. I treat novel-writing as a job. You don't wait for the muse to strike. You get up in the morning and you produce.
Speaking of your writing style, you've mentioned Ross Macdonald as a big influence early in your career. What other mystery authors do you like to read?
There are so many writers whose work I admire--not just crime writers--that I hesitate to single any out. But I am in awe of people like Philip Roth, Stephen King, James Lee Burke. As a teen, I devoured the works of Agatha Christie and Rex Stout.
What are you working on next?
I think I'll be staying in Promise Falls for a while, even after the conclusion of the Promise Falls trilogy. I like writing about Barry Duckworth and Cal Weaver, and would like to do something where their investigations overlap. I've just done a screenplay based on my shorter novel Never Saw It Coming for a producer who is trying to make it into a film, and I've recently finished writing a novel for younger readers that I hope to have some news about before too long. --Jessica Howard, blogger at Quirky Bookworm

Book Reviews
Fiction

Atria, $26, hardcover, 9781501110900

Graywolf, $16, paperback, 9781555977337
Farrar, Straus & Giroux, $25, hardcover, 9780374238131
Black Cat/Grove Press, $16, paperback, 9780802124715
Mystery & Thriller
Poisoned Pen Press, $12.95, paperback, 9781464205699
New American Library, $27, hardcover, 9780451472700
Biography & Memoir
Knopf, $30, hardcover, 9780307962089
History
Basic Books, $27.99, hardcover, 9780465032709
Houghton Mifflin Harcourt, $28, hardcover, 9780544272880
Science
Riverhead, $18, hardcover, 9780399184413
Children's & Young Adult

Houghton Mifflin Harcourt, $16.99, hardcover, 336p., ages 10-up, 9780544699601
Algonquin, $16.95, hardcover, 224p., ages 9-12, 9781616205690
Candlewick, $16.99, hardcover, 32p., ages 2-5, 9780763681043
---