From the Shelf
Padma's Journey
When cookbook author Padma Lakshmi, of Top Chef, pitched the publisher Ecco, she originally considered writing a healthy diet book. But she realized that what she had to write would be more than a lifestyle book. Herein lies the beauty of Love, Loss, and What We Ate: her bravery shines. When Padma was young, her mother left her in their native India with her grandparents to escape the stigma of being divorced and forge a new life for them in New York City. Two years later, Padma joined her, beginning a lifelong love of travel. She became a famous model despite a visible scar from a terrible car accident. She ate her way around the world. She loved and lost under the ever-watchful public eye. What you won't find in Padma's memoir are fancy, cheffy recipes, but rather the simplest childhood staples that soothed her through her painful and inspiring journey toward fame. (Make the yogurt rice recipe; you won't regret it.)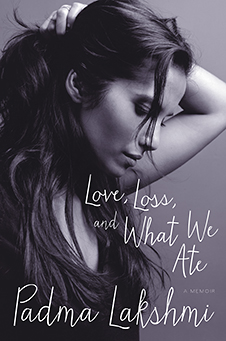 I had the honor of speaking with Padma about her new book. We were so engrossed in our conversation about our favorite books and independent bookstores that we talked far beyond our allotted 30-minute time slot. What would be the one cookbook she'd take to a deserted island? She'd been reading Joseph Conrad's An Outcast of the Islands and decided on M.F.K. Fisher, "Because the writing is SO good." She knows good writing, and can write quite well herself.
Those of us who watch Padma on Top Chef are stunned by her beauty, her directness and good taste. In Love, Loss, and What We Ate, we go beyond the fame to discover a courageous woman, one who is delightfully unafraid to go lowbrow and offer the world exactly what it needs: her own version of a soul-soothing grilled cheese--with Indian chiles, of course. --Jenn Risko, publisher & co-founder, Shelf Awareness

In this Issue...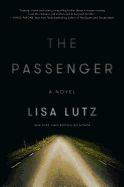 A woman spends a decade running from the law even though she may not be guilty of all she's accused of, including murder.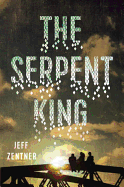 The son of an imprisoned, snake-handling Tennessee preacher and two other ostracized high school seniors band together in this extraordinary YA debut.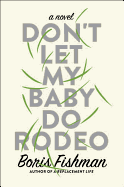 In a nuanced, compassionate novel, a New Jersey immigrant family confronts the challenges of raising an adopted child born in Montana.
Review by Subjects:
Fiction ⋅ Mystery & Thriller ⋅ Science Fiction & Fantasy ⋅ Biography & Memoir ⋅ Children's & Young Adult

Upcoming Events
Julie Murphy | If the Shoe Fits
08/02/2021 - 7:00PM
What: We are delighted to launch Disney Publishing's Meant to Be series with Julie Murphy's If the Shoe Fits. This is a great book, and a great new series that we are proud to support! This is Julie's first adult book under the new adult imprint, Hyperion Avenue. This is a ticketed event and there are two ticket options: a limited attendance (75 person capacity) in-person event at which CDC guidelines will be followed and virtual attendance at the in-person event. All tickets...
Leah Weiss | All the Little Hopes
08/03/2021 - 7:00PM
What: Leah Weiss will appear in celebration of her book All the Little Hopes. This event is free to attend, but registration is required. You can register for the event here. Once you register, you will receive an invitation to join the event. NOTE: Because this is a virtual event that will be hosted on Zoom, you will need access a computer or other device that is capable of accessing the internet at a sufficient bandwidth. If you have not used Zoom before, don't worry...
08/04/2021 - 5:00PM
What: Kwame Mbalia will appear in conversation with his collaborators Jerry Craft, DaVaun Sanders, Varian Johnson, and Julian Winters to celebrate their new book Black Boy Joy: 17 Stories Celebrating Black Boyhood. Cathy calls this book "a marvelous collection that is a testament to family, to friends, to much deserved joy." This event is free to attend, but registration is required. You can register for the event here. Once you register, you will receive...
Book Candy
Spring Break for Book Nerds!
Surf's up! Bustle found "10 of the best spring break vacation spots for book nerds."
---

Quirk Books found "10 must-have things for National Grammar Day."
---
If you want to "avoid raiding the local toy store and make books the center of your birthday party," Brightly offered tips on "how to throw a toy-free birthday party for book-loving kids."

---

"Forget the boring old selfie," Mashable advised. "Let these 32 authors teach you how to shelfie."
---
Author Heinz Helle picked the "top 10 hateful characters you love in literature" for the Guardian.
---

"Bookshelves make the best walls: 10 stunning designs" were featured by Flavorwire.

Hour of the Bees
by Lindsay Eagar
Twelve-year-old Carol is annoyed. Her friends will be whooping it up poolside in Albuquerque their last summer before junior high, and she's stuck with her family, headed for a remote, 200-acre sheep ranch in the middle of the hot New Mexico desert to visit her father's father, the Mexican American grandfather she's never met. It's a "summer-vacation-turned desert-hostage situation." To make matters worse, the purpose for their family trip is not for the three kids to finally be introduced to Grandpa Serge, it's to pack up the old man's house, sell the ranch and move him--against his will--into a home for dementia patients.
The ranch is bleaker than Carol imagined: "Across the rose-colored land, a run-down rambler sits in a browned pasture, its roof sagging, the porch beams warped with age." There's nothing for miles but coyotes, scorpions and fire ants. The dozen or so remaining sheep are skin and bones. And then there's Carol's grandfather, with his watery blue eyes "like faded jeans" and mottled face, who insists on calling her "Caro-leeen-a," and who can't understand why she "spits" on her Mexican roots by calling herself Carol. Even the ancient dog, Inés--despite what Grandpa says, she can't be the same dog Carol's dad grew up with--looks like a frizzled zombie.
It's a challenging, back-breaking summer. Working to get the ranch fixed up to sell while babysitting her one-year-old brother, Lu, in dangerous terrain and keeping an eye on Grandpa Serge isn't easy for Carol. Her 17-year-old half sister, Alta, isn't much help either, with her refusal to get dirty and her all-over-the-map moods: "She has the same heart-melting smile as Mom--only Alta's has fangs," notes Carol. Alta comes and goes as she pleases, reigns as "queen of the monosyllable" on her "Moody Alta" days, and wears platform wedges on the ranch when she should be wearing "snake-stomping boots."
As the days go on, however, the summer starts to feel less like a hostage situation for Carol. She loves the desert's strange beauty, the open sky, the stars, her mother's seemingly newfound flair for Mexican cuisine... and her grumpy grandfather starts to grow on her. Grandpa Serge tells her the wildest stories from the wicker chair on his porch roost, and every story begins with the same tree. Before long, Carol is begging him for the next installments.
Once upon a time, there was a tree, bigger around than three men could hug. Its leaves were emerald green, the bark black. The tree's branches dipped and curved like a lazy river, and its roots kissed the shore of a green-glass lake.
According to Grandpa Serge, the tree blossomed year-round with beautiful white flowers, "spicing the dry desert air with their honey-vanilla fragrance," and the bees kept it alive. For centuries, no one in the village ever died, and the tree healed the villagers' injuries. There was a boy named Sergio who loved a girl named Rosa, a girl who had "a wanderlust like a fever" and wanted to see the corners of the earth. Sergio was fearful, and wanted to stay close to home like all the other villagers always had. But since he loved Rosa, he had to accept her wandering.
Little by little, Carol starts to feel like her grandfather's stories may not be as far-fetched as they seem. For instance, Grandpa says bees used to follow Rosa around... and they follow Carol around, too. Grandpa says, "If you see any more bees, chiquita, tell me. The bees will bring back the rain." But Carol doesn't dare tell him about the bees she sees because of her family mantra: "Our number-one goal this summer is... not to upset Grandpa." Is it crazy for her to think the bees really might bring rain to the dying, drought-stricken land?
Debut author Lindsay Eagar skillfully blends a realistic, contemporary family drama with this dreamy, fairy-tale world of the green-glass lake that Grandpa Serge reveals to Carol through his enchanting stories. Will Carol's father make peace with Grandpa Serge after his 12-year-absence, and what drove them apart, anyway? Why won't anyone talk about Grandma Rosa, who died the same day Carol was born? Why is Alta so stubbornly clinging to her "half sister" status, a self-imposed black sheep? And what will happen to Grandpa if he has to leave the place he loves the most?
After a few scary and suspenseful moments on the ranch--and swirling questions about time, memory, legacy, belonging, fear and courage, life and death--Carol's friends' texts about pools and parties lose their urgency for her. By summer's end, Carol has fallen in love with her magnetic Grandpa Serge and his rose-colored sheep ranch, and she feels connected to her heritage to an extent she never could have imagined. Grandpa tells his granddaughter, "You belong with the stars, like [Rosa] did," and he makes her feel it's true.
Hypnotic and hopeful, Hour of the Bees pulls readers right into the heart of the hot New Mexico desert and its promise of magic. The importance of living without fear, embracing one's roots and finding our own families loom large in this debut novel that hums with life and love. --Karin Snelson, children's & YA editor, Shelf Awareness
Candlewick, $16.99, hardcover, 368p., ages 10-14, 9780763679224
---
Lindsay Eagar: On Magic, Márquez and Mormons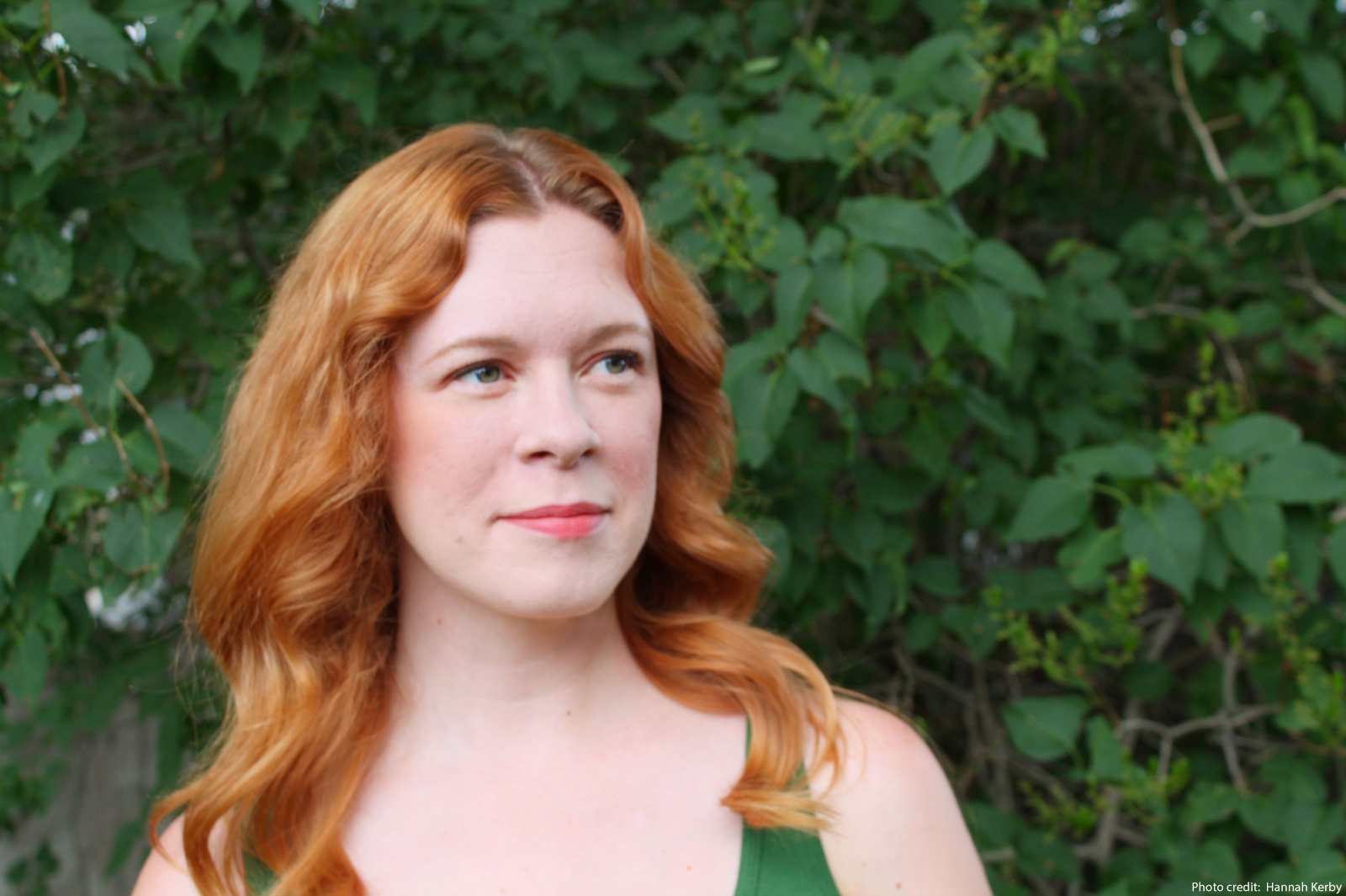 photo: Hannah Kirby
In Lindsay Eagar's lyrical debut novel, Hour of the Bees, 12-year-old Carol and her family head to the New Mexico desert one summer to a remote, dried-up sheep ranch where she will meet her Mexican American grandfather for the first time. Grandpa Serge's fantastical stories about rain-bringing bees, a green-glass lake, a healing tree, and his wandering wife, Rosa, seem like the hallucinations of a diseased mind, but by summer's end Carol knows his fairy tales must be true. From her home in Salt Lake City, where she lives with her husband and daughter, Eagar talks with Shelf Awareness about embracing roots and facing fears, magic realism and emu heads.
I read that you started your novel with the title Hour of the Bees before you even knew what the bees were, or which hour it was. That seems a bit... magical!
It really was magical. "Hour of the bees" was a little knot of text that came to me when I was out on a run one day. I don't know why it floated into my mind. Sometimes words do that, or phrases do.
I had just trunked another novel that I'd been working on for two years. I knew I had to admit failure and try something new, so when I sat down with a blank piece of paper one morning, I started with Hour of the Bees as the title and just went from there. It came together pretty organically, considering I had no idea what I was doing. The whole thing poured out of me in about ten days, the first draft did. It felt very otherworldly, like it was finding its way through me somehow.
I try to avoid the "this meets this" construct as a reviewer, but someone wrote that Hour of the Bees is "Big Fish meets One Hundred Years of Solitude." Do you like that assessment of your novel?
Oh yes, I love that. I didn't know much about magical realism before I started writing this, so... when I was trying to pigeonhole my genre to pitch this book, that was what kept coming up. The more I researched it, the more I realized magical realism wasn't a catch-all term for "light fantasy" like I'd thought, but that it has its roots in Latin American culture and cultures of oppression. So then I went on a Gabriel García Márquez binge--and I thought, "This is what I'm trying to do!" This exact feeling and flavor... this type of magic woven into reality.
I love the Big Fish aspect, too. That story was actually in my mind as a touchstone for the relationship between the grandfather and Carol's estranged father. The strain is there, and somebody dying, and you have all these things you want to say but everyone's too stubborn to say any of them. And then there's all this frustration. So yes. I think that's a good "this meets this."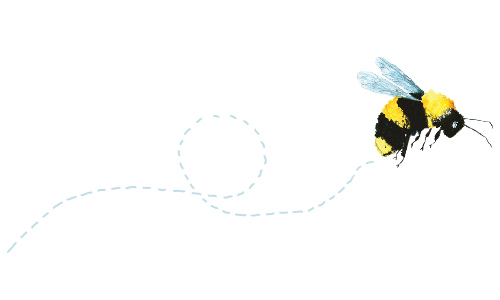 You said, "Hour of the Bees was unlike anything I'd ever written before: First person, present tense? Mexican American characters? Dual narratives, New Mexico setting? All of it, foreign to me." Tell us how you chose to write about Mexican American characters in New Mexico.
Mostly I was trying to contrast the books that I had been working on as much as possible. The book before was this fun pirate adventure with lots of storms at sea, and so I went the opposite direction--dry and arid. I grew up in Utah, so I'm no stranger to the desert, but it's never been one of my favorite landscapes. It's miserable, you know... it can be. In that moment, I found some sort of beauty in the bleakness that I wanted to explore.
As for writing Mexican American characters... I'm extremely white. My cultural celebration is going to the Scottish festival every year, so to write a Mexican American family was terrifying in some ways. But I researched as much as I could and relied on my instincts to tell a story about people. If I've missed anything, my job will be to shut up and listen, and do better next time.
And about the first-person present point of view... I thought, I'll never write that... never! I'm a third-person kind of person! But that morning I thought I had to just try everything different, completely rebuild.
At first, 12-year-old Carol tries to hide her Mexican roots, but by the end of the book, she embraces them... and her Grandpa Serge. What is your own relationship with your family history?
I've been reflecting on this a lot lately, why I chose to write Hour of the Bees, especially the part about rejecting your roots and circling back to claim them again. I grew up in Utah in a staunchly Mormon family, and, man, it is so easy to be a rebellious Mormon living in Utah County, Utah, because everyone around you is super Mormon. Everyone is struggling with it in their own way, trying to push back from it while at the same time embracing it and not making your parents upset. I drew on those experiences. And now, as an adult, I am proud of my heritage. That's my blood. I'm no longer Mormon, but it's part of who I am.
You've said your novel came from your fear of death.
Yes.
How so?
When I was 14, my maternal grandfather died. It was really sudden, really unexpected, and I was very close to him, so it shocked me. Since I grew up in a culture that is very much interested in the afterlife and is very chipper about it, people said, "Don't worry, you'll see him again someday, families are forever!" I thought, "No! I want him here now!" If I'm not careful, especially now that I'm a parent, my thoughts on this topic can spiral out of control. I'm up at 3 a.m. worrying. How will I die? How will I say goodbye to everyone? What happens next? But I know, on the flip side, you shouldn't be afraid to die if you're living a full life.
So this is something you tell yourself all the time.
Yeah. A lot. Peter Pan says, "To die would be an awfully great adventure." But I say, you don't know that! Here's where the fun is, here's where the people are and the music and all the good stuff.
Speaking of adventures, tell us about Grandma Rosa. She loves her husband, Serge, and her son, but maybe she loves travel most of all.
Rosa does love travel, but I'd say she loves life most of all. In the stories, bees follow her around, and it's because she's just brimming with life. The bees can sense it. So, yes, she loves travel, and she loves being home with her husband and son, but she also has this compulsion to see and experience all she can before she dies. It's easy to villainize her for her choices, but her inner compass is so strong. She knows what she wants.
Do you have a personal story behind the magical tree with its gift of immortality?
My dad and I both loved Tree of Life stories. Almost every culture has its own. There's a magical tree with fruit and some beautiful, amazing life-fulfilling something, but with a terrible consequence. I just drew on that idea, I guess.
Carol says "I measure time with changes..." I know the book is about a village where time is not important, but time--and how different people measure it--plays a huge part in the narrative.
Time is one of the things that the village gives up. Basically, when you live forever you have no need for it anymore. I was coupling that with the idea of entering adolescence, a period where time is everything and change is everything. Time is a connector between Carol and her grandfather. A man who is hundreds of years old is still concerned with time, just like a 12-year-old girl who's about to enter junior high in a super tempestuous period of her life.
Grandpa Serge has dementia. What inspired you to tell that part of the story?
When I was drafting this novel, my sister had been working at an assisted-living facility. She came home with stories about the people with dementia who lived there... the funniest, sweetest things, and also the saddest things. How scary it is that somebody with dementia can just slowly lose pieces of their minds and of themselves, and not know it.
There was an emu head in Grandma Rosa's closet at the ranch. What's the story behind that?
Totally out of the blue. I just thought, if I were a kid, what would be the most terrifying thing to find in my grandmother's closet? And, I thought, well, a mounted head, probably. It seemed exotic. Far away. And kind of funny to think that it would also be a necklace holder. Rosa was the coolest grandma. --Karin Snelson, children's & YA editor, Shelf Awareness
---
Shelf vetted, publisher supported.
Great Reads
Rediscover: The Prince of Tides
Pat Conroy, the author of bestselling fiction and memoirs, mostly set in the South, died last week at age 70. Much of Conroy's fiction came from his own life. He was the son of a Marine Corps fighter pilot and experienced the transient youth of a military brat (a subculture he helped popularize). His father was emotionally and physically abusive, inspiring the protagonist's father, Lt. Col. Wilbur "Bull" Meecham, in The Great Santini (1976). His college years at the Citadel in South Carolina were fertile ground for The Lords of Discipline (1980), and he drew on the year he spent as a teacher in a remote island schoolhouse for The Water Is Wide (1972). Conroy's love of basketball, his attachment to the South Carolina coast and his relationship with his father are all frequent themes in his work.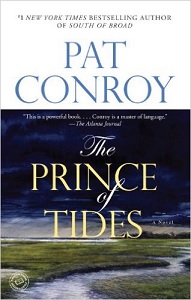 His best-known work, The Prince of Tides (1986), bundles many of Conroy's demons into a literary look at depression and dark family secrets. It follows Tom Wingo, a former football player from South Carolina who travels to New York City to help his sister, Savannah, whose lifelong history of mental illness has culminated in another suicide attempt. Through the course of the novel, Tom recounts his traumatic childhood to Savannah's psychiatrist in the hopes that his information can save his sister. The book became a bestseller and inspired a 1991 film directed by Barbra Streisand, who also starred alongside Nick Nolte, Melinda Dillon and Kate Nelligan. It was last reprinted in 2002 by Dial Press ($17, 9780553381542).

Conroy was also beloved by booksellers and publishers. In one of many tributes, Penguin Random House CEO Markus Dohle called Conroy "a wonderful partner and friend to sales and to our booksellers. From the moment I met him, it was so clear, and so obvious to me why he was such a treasured member of our publishing family: his openness, his goodness, his warmth, and of course, his stories." --Tobias Mutter
Book Reviews
Fiction

Harper, $26.99, hardcover, 9780062384362
Penguin Books, $16, paperback, 9780143128489
W.W. Norton, $15.95, paperback, 9780393352009
Pantheon, $26.95, hardcover, 9781101870495
Morrow, $25.99, hardcover, 9780062257642
Mystery & Thriller

Simon & Schuster, $25.99, hardcover, 9781451686630
Science Fiction & Fantasy
Pantheon, $27.95, hardcover, 9780307907592
Tor, $26.99, hardcover, 9780765337467
Biography & Memoir
Chelsea Green, $17.95, paperback, 9781603586399
W.W. Norton, $32.95, hardcover, 9780393245097
Children's & Young Adult

Crown Books, $17.99, hardcover, 384p., ages 14-up, 9780553524024
Amulet/Abrams, $17.95, hardcover, 464p., ages 13-up, 9781419719035
---