From the Shelf
Memoir: Finding Commonalities in Differences
I love reading: stories, novels, poetry, magazine articles, listicles, all sorts of things. But the genre that strikes closest to my heart is memoir. I love finding commonalities among differences, noting the ways we're all tied together.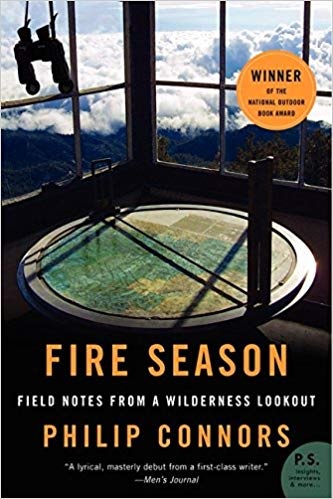 In The Wild Boy (Atria, $16.99), Paolo Cognetti recounts the year, at age 30, in which he returned to the Italian Alps with a sense of yearning for something earlier, simpler, purer. In these circumstances and in its literary cast, Cognetti's memoir recalls Phillip Connors's transcendent Fire Season (Ecco, $14.99), about a summer spent working as fire lookout in New Mexico's Gila National Forest. Connors's slim, moving book considers the history of fire management, family ties, solitude and so much more. That season became a career for Connors, and readers can follow his lovely, lyric writing, tender storytelling and heartbreak for the natural world in his sequel, A Song for the River (Cinco Puntos, $16.95).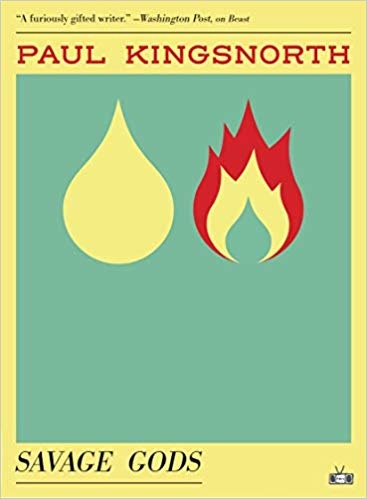 Following numerous essays and novels (Confessions of a Recovering Environmentalist, The Wake, Beast [all Graywolf, $16]), Paul Kingsnorth offers a vulnerable core of himself in Savage Gods (Two Dollar Radio, $14.99), a memoir in part of writer's block and in part of the more general frustration, stagnation and despair brought about by years of fighting for the Earth and her nonhuman inhabitants. Only Kingsnorth could express anguish so beautifully--in the midst of a claimed inability to write.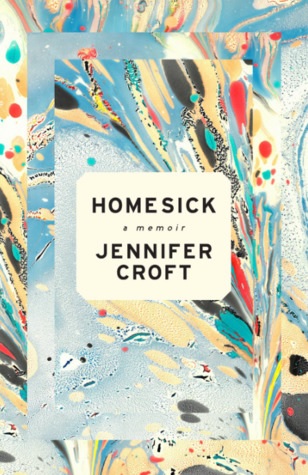 Jennifer Croft's Homesick (Unnamed Press, $28) is a stunning, layered memoir, with photos, that reveals a passionate fascination with language as well as the story of two sisters, their devotion and devastation. It is a stylistic masterpiece, a narrative puzzle and an intelligent book to get lost in. In its elegiac consideration of family, it is cousin to fine work like Kelly Grey Carlisle's We Are All Shipwrecks (Sourcebooks, $15.99) and Jeannie Vanasco's The Glass Eye (Tin House, $15.95).

In this Issue...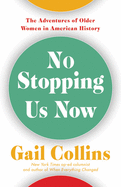 Stories of remarkable women, from the colonists through contemporary leaders, highlight the progress and challenges particular to women aging in the United States.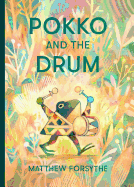 When her parents give her a drum, a young frog breaks her family's soft-spoken mold in this hilarious picture book about being true to oneself.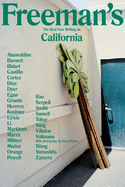 A diverse group of authors, editors, poets and other creative people contemplates the mystique of the Golden State in this revealing collection.
Review by Subjects:
Fiction ⋅ Mystery & Thriller ⋅ Biography & Memoir ⋅ History ⋅ Social Science ⋅ Essays & Criticism ⋅ Religion ⋅ Psychology & Self-Help ⋅ Children's & Young Adult

Upcoming Events
10/24/2019 - 10:00AM
Join us each Thursday as we read stories, sing songs, and do an art activity. The themes change weekly. This storytime is great for toddlers and preschoolers.
10/25/2019 - 7:00PM
What: Ruta Sepetys will discuss and sign THE FOUNTAINS OF SILENCE, her new historical novel. When: Friday, October 25, 2019, 7:00pm Where: Blue Willow Bookshop, 14532 Memorial Drive, Houston, TX 77079 Admission: In order to go through the signing line and meet Ruta Sepetys for book personalization, please purchase THE FOUNTAINS OF SILENCE from Blue Willow Bookshop. At the time of your purchase, we will issue a signing line ticket that indicates your place in line....
Book Candy
U.S. Poet Laureate Joy Harjo
On NBC's Today Sunday, Harry Smith interviewed Joy Harjo, who became U.S. poet laureate in June.
---
Stephen King's house in Bangor, Maine, will become an archive and writers' retreat, Rolling Stone reported.
---
He might have been a spy. Mental Floss shared "10 facts about Christopher Marlowe."
---
Author Nicholas Royle chose his "top 10 lighthouses in fiction" for the Guardian.
---
Russia Beyond showcased "5 Russian writers who won the Nobel Prize."

Great Reads
Rediscover: How to Cook Everything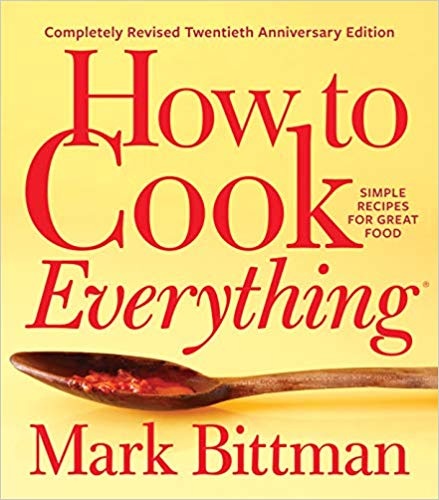 In the 20 years since Mark Bittman served up How to Cook Everything, his comprehensive cookbook has become a culinary institution of its own. The former New York Times food columnist has since expanded his authorial pantry with How to Cook Everything Vegetarian (2007), How to Cook Everything: The Basics (2012), How to Cook Everything Fast (2014), How to Bake Everything (2016) and How to Grill Everything (2018). There's even an app. Though Bittman is best known for the How to Cook series, he has also written eight other cookbooks and books about food. In spring 2020, Houghton Mifflin Harcourt will release How to Eat: All Your Food and Diet Questions Answered, co-authored with physician David Katz, which promises to "cut through all the noise on food, health, and diet to give you the real answers you need."

On October 1, How to Cook Everything received some tasty updates. The 20th-anniversary edition (Houghton Mifflin Harcourt, $37, 9781328545435) includes all new color photographs, modernized recipes, and fresh information on grains, baking substitutes, produce and sustainable seafood. For free recipes like "Bacon-Wrapped Chipotle Meat Loaf on the Grill," check out Bittman's website. --Tobias Mutter

The Writer's Life
Shea Serrano: 'Very Balanced and Secretly Smart'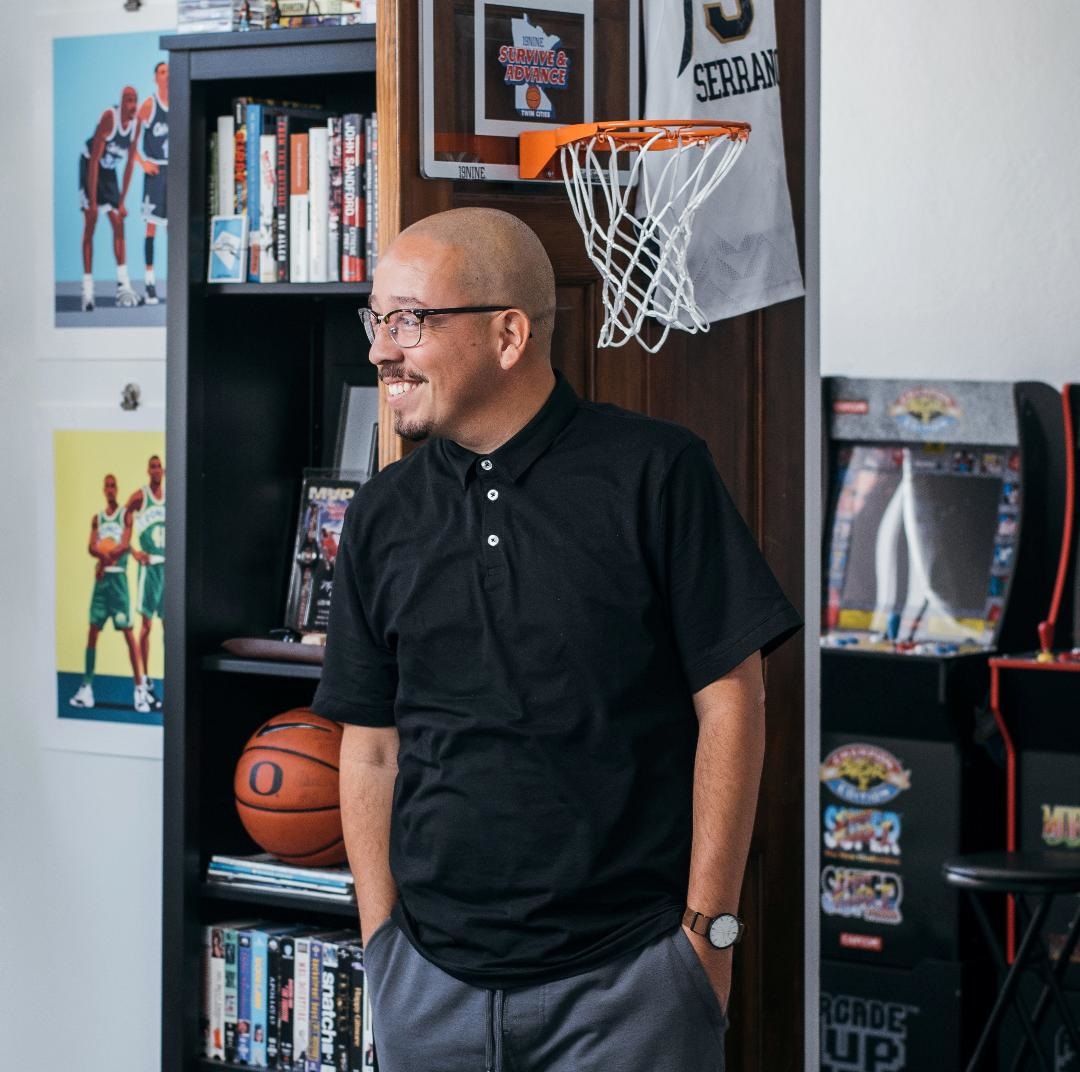 photo: Josh Huskin
Shea Serrano writes about music, sports and culture for Grantland and the Ringer, and has also written for ESPN, GQ, LA Weekly and Vice. His relentlessly positive presence on Twitter inspired GOOD magazine in 2016 to declare Serrano "Our New Favorite Internet Hero," and his book Basketball (And Other Things) was included in Barack Obama's 2017 list of favorite books published that year.
In Movies (And Other Things), out this month from Twelve ($25) and illustrated by Arturo Torres, Serrano delivers an irreverent ode to post-1980s American film culture, featuring plenty of action movie smackdowns, hilarious one-liners, blood and guts, weird tangents and a whole chapter about Selena.
I love your eclectic and unpredictable chapter titles, ranging from broad categories like "Which Kills Are in the Action Movie Kills Hall of Fame" to hyper-specific ones like "When Was Diane Keaton the Most Charming When She Was in Something's Got to Give?" Did you have a process for coming up with these? Was it collaborative?
It's collaborative in the sense that I'll put a big list together and then I'll send that to the editor--for example, in this case, this guy named Sean [Desmond at Twelve]--and he'll tell me what looks like it could be interesting, or what looks like it could use some work. For the most part, though, I'm just sitting there trying to think of stuff that could be fun.
Whenever I'm working on a book, I want for it to feel very balanced and secretly smart. When you first open it up, I want you to be like, "This is like the dumbest thing in the world!" and then you start reading this stuff and you're like, "Oh--this is actually kind of a smart thing." One way to pull that off is to hone in on one specific thing, so somebody knows exactly what you're talking about. But you can also wander around in some open space and allow yourself to sort of show off a little bit.
This book taps into something that "serious" film criticism tends to overlook, which is that movies are communal, and the conversations we have about them are often the most important part of the experience. Who are some of your favorite people to watch and talk about movies with, and why?
I have a couple of cousins that I grew up with who I went to the movies with all the time, Jesse and Gary Gutierrez. They're brothers, my mom's brother's kids. We all sort of grew up in the same area together, and we were all together all the time, and they are four or five years younger than me. So it was always my job to be like, "Oh, have y'all heard of this cool movie? Let's watch this cool movie together!" and that was a big part of growing up for me, being the person who got to do that with them.
The people I like watching movies with now? I think first place on that list is Laramie, my wife. She's who I go to the movies most often with, and she's a very smart person. You sit down with her and you're like, "Oh wow, you're far smarter than I am," and I like to hang out with those kinds of people.
Another example would be Sean Fennessey or Wesley Morris, who are both work people that I know. Sean is the editor at the Ringer, and he also oversees a bunch of other stuff, and Wesley is a critic for the New York Times. But those are two people who, when you have a conversation about movies with them, they're able to pull in all kinds of information--"This is the cinematographer on this, and they did this because of that." That's always interesting to me.
Lastly, I really like talking about movies on Twitter with people, because I'm just in an office all day by myself, and that's an easy way for me to have some sort of interaction with other humans.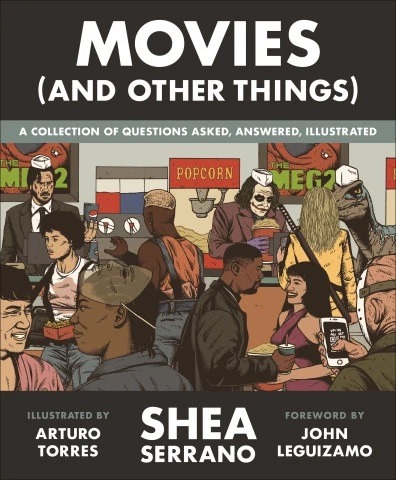 Speaking of Twitter, you've been really vocal there (and elsewhere) about supporting local independent bookstores. Did you have a favorite bookstore as a kid? What makes this such an important issue for you?
I didn't have one growing up. I was never a big reader. Going to a bookstore was not a thing I would get excited about, beyond when you walk in and they've got the magazine rack in there, you know?
It wasn't until college, the first time I started reading books. I remember I read a book--I think it was The Alienist by Caleb Carr. That was a book that we had to read for class, and it was the first time I really sat down to read a book. I remember just being totally pulled in! It was about a serial killer. It was the first time I've ever fallen inside of a book and been completely inside of that world. It took me like two days to read, and it was just eight hours straight of reading each day. I was really, really into it. And I remember being struck by the idea--I was like, "Holy sh*t! Every book in the bookstore is probably this good, and I should read as many as I can." And then it became a thing where I'm trying to read everything all of the time.
You go into an independent bookstore to buy a book, and everything is packed in there, and there's just a different level of enthusiasm in an independent bookstore.
Whoever you're buying it from wants to talk to you about four other books you should read that they know you're going to love, you know what I'm saying? That's just a cool, cool community.
What single movie character do you think has influenced your life the most?
Oh man, nobody has ever asked me that before. That's tricky. The one who has influenced me the most? Okay, I know who I'm gonna pick. Have you ever heard of this movie, Blood In, Blood Out? [It's] a Chicano gangster movie. It came out in 1993, and it's about these three guys, cousins/stepbrothers, who we follow along as they go from early adulthood to adulthood. And one of them is this character named Miklo. His mother is Mexican American, and his father is white, so he grows up wanting to be accepted in the Mexican community, but he can never quite get there. They won't let him join the gang. They make fun of his blond hair and blue eyes. He has this internal struggle about that, and he just goes way off the rails. He ends up committing a crime, he gets sent to prison, and while he's in prison he murders a guy. He becomes like the head of the Mexican gang in the prison, La Onda--basically the Mexican Mafia.
That's a character who I think has influenced me a lot, in part because I've still never seen anybody do it as well as he did. That's a thing that a lot of Mexican Americans struggle with. Do I belong to this community, to that community? How do I fit in both? How do I get that Venn diagram to work so that everybody feels satisfied? He has always stood out to me in my mind for that reason.
He also teaches a bunch of valuable lessons. He lets you know that if you're gonna do a thing, you've got to really try to do it, or else everything is going to go bad. And that's an interesting life philosophy for me. --Devon Ashby, marketing and sales assistant, Shelf Awareness

Book Reviews
Fiction
Open Letter, $13.95, paperback, 114p., 9781948830041
Flatiron Books, $22.99, hardcover, 192p., 9781250315427
Dzanc Books, $16.95, paperback, 216p., 9781945814952
Mystery & Thriller
Emily Bestler/Atria, $28.99, hardcover, 688p., 9781982127510
Biography & Memoir
Knopf, $26.95, hardcover, 240p., 9780525654971
History
PublicAffairs, $28, hardcover, 400p., 9781541742147
Social Science

Little, Brown, $30, hardcover, 432p., 9780316286541
Essays & Criticism

Grove Press, $16, paperback, 304p., 9780802147875
Religion
Howard Books, $26, hardcover, 240p., 9781501155468
Psychology & Self-Help
New York Review Books, $18.95, paperback, 320p., 9781681373973
Children's & Young Adult

Paula Wiseman /Simon & Schuster, $17.99, hardcover, 64p., ages 4-8, 9781481480390
Balzer + Bray, $16.99, hardcover, 288p., ages 8-12, 9780062473073