From the Shelf
Take a Hike!
June 2 is National Trails Day, a great time to get outdoors and enjoy hiking, whether on a half-mile nature trail in a local park or on one of the classic long trails. To get inspired, read one of these books about hiking: the good, the bad and the ugly.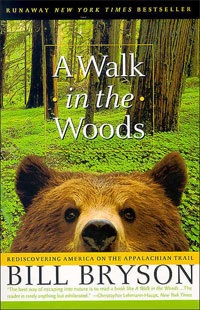 Bill Bryson's signature humor is in top form in A Walk in the Woods: Rediscovering America on the Appalachian Trail (Broadway Books, $15.99), as he and a similarly out-of-shape friend set off to hike the 2,100-mile Appalachian Trail with absolutely no preparation. What could go wrong? The memoir is side-splittingly funny and a thoughtful look at the historic trail and the importance of conserving wilderness.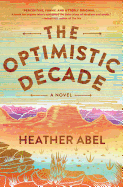 The Optimistic Decade (Algonquin, $15.95) by Heather Abel is a thoughtful novel with a strong sense of place set in western Colorado at a utopian summer camp for kids. Rebecca, a reluctant counselor at the live-outdoors camp, and David, her childhood friend who loves the camp, both learn about themselves and how they can make a difference during one life-changing summer spent immersed in nature.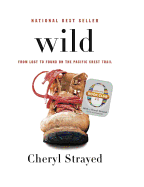 Cheryl Strayed's memoir of backpacking, Wild: From Lost to Found on the Pacific Crest Trail (Vintage, $16.95), is even more harrowing than Bryson's. She undertakes the trail, equipped with zero experience, to escape the turmoil in her life, with no idea how harsh and unforgiving the trail is. Strayed pushes herself physically and emotionally up mountains and through snowfields in this moving, engrossing tale of renewal.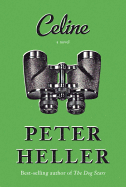 Peter Heller (The Dog Stars) turns his attention to suspense in the novel Celine (Vintage, $16). The title character is a kick-ass heroine who, at age 69, is a former FBI agent, crack shot and PI. She's also an avid outdoorsperson, and this gripping mystery takes place in and around Yellowstone National Park.

In this Issue...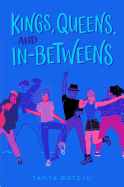 In this YA debut, an awkward queer girl embraces the drag scene, adding sparkle to her boring life and learning to express herself with confidence.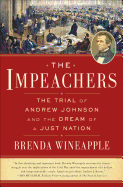 A historically relevant and detailed look at Andrew Johnson's impeachment.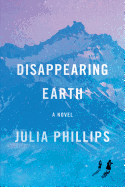 This lyrical, gripping novel set in Russia explores how a kidnapping tests a small community's complex relationships.
Review by Subjects:
Fiction ⋅ Mystery & Thriller ⋅ Food & Wine ⋅ History ⋅ Political Science ⋅ Science ⋅ House & Home ⋅ Children's & Young Adult

Upcoming Events
Tough Broads Out at Night Book Club
05/28/2019 - 7:00PM
Tough Broads Book Club meets the fourth Tuesday of each month at 7:00 p.m. This month's book will be Let Me Be Like Water by S.K. Perry.
05/30/2019 - 10:00AM
Join us each Thursday as we read stories, sing songs, and do an art activity. The themes change weekly. This storytime is great for toddlers and preschoolers.
05/30/2019 - 7:00PM
What: Abbigail N. Rosewood will discuss and sign her novel IF I HAD TWO LIVES. When: Thursday, May 30, 2019, 7:00pm Where: Blue Willow Bookshop, 14532 Memorial Drive, Houston, TX 77079 Admission: In order to go through the signing line and meet Abbigail Rosewood for book personalization, please purchase IF I HAD TWO LIVES from Blue Willow Bookshop. At the time of your purchase, we will issue a signing line ticket that indicates your place in line. Your book and...
Book Candy
Places to Visit for Mystery Lovers

Great Reads
Rediscover: The Joy Luck Club
This year marks the 30th anniversary of the publication of The Joy Luck Club by Amy Tan, which follows four Chinese-American immigrant families in San Francisco. In 1949, four mothers formed the Joy Luck Club at the First Chinese Baptist Church, where they play mahjong for money and share stories. Tan's novel focuses on three of these mothers (one is recently deceased) and their four daughters. The Joy Luck Club is separated into four sections. The first recounts each mother's tumultuous life in China, the second tracks the childhoods of their daughters, the third follows the daughters as adult women and the final section returns to the mothers.

The Joy Luck Club was adapted into a 1993 feature film directed by Wayne Wang and starring Ming-Na, Lauren Tom, Tamlyn Tomita, France Nguyen, Rosalind Chao, Kieu Chinh, Tsai Chin, Lisa Lu and Vivian Wu. Tan's other novels include The Kitchen God's Wife (1991), The Hundred Secret Senses (1995), The Bonesetter's Daughter (2001), Saving Fish from Drowning (2005) and The Valley of Amazement (2013). Her most recent book is Where the Past Begins: A Writer's Memoir (HarperCollins). The Joy Luck Club was last published by Penguin Classics in 2016 ($17, 9780143129493). --Tobias Mutter

The Writer's Life
Sonali Dev: Channeling Jane Austen in San Francisco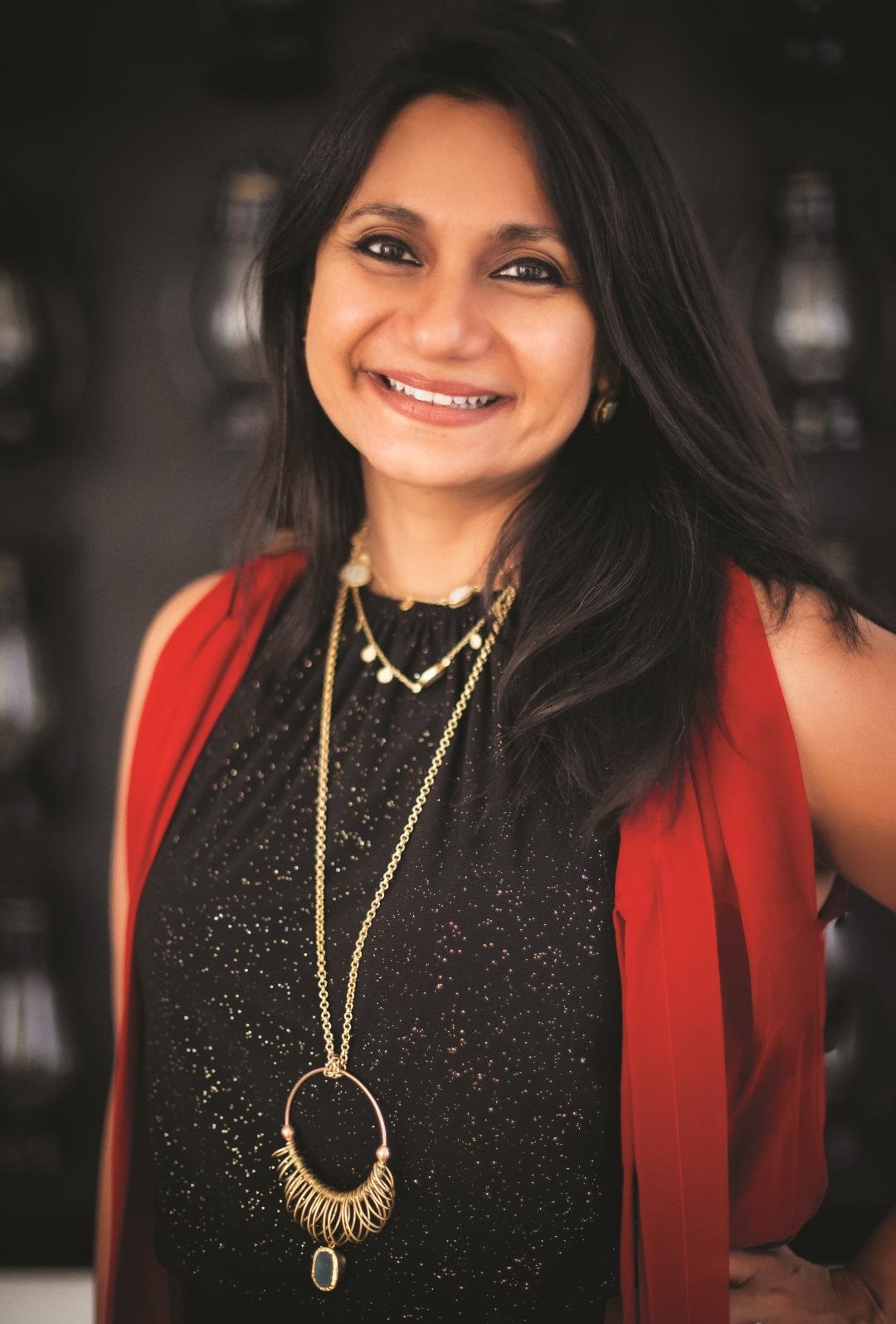 The author of A Change of Heart and A Bollywood Affair, Sonali Dev fully uses her experiences of life in both India and the U.S. in her new novel, Pride, Prejudice and Other Flavors (out now from Morrow, reviewed below). She has won the American Library Association's award for best romance, the RT Reviewer Choice Award for best contemporary romance, multiple RT Seals of Excellence and is a RITA finalist. Dev lives near Chicago with her family.
Did you purposely choose the characters' careers and background to illustrate the elements that drive the story's connection to Jane Austen's Pride and Prejudice?
The seed of this novel was the gender flip. I had always wanted to retell Pride and Prejudice (what can I say, I'm a cliché). However, having grown up in India at a time when getting daughters married off still seemed like the primary focus of society, I was weary of that angle. So I knew it would never be a retelling that focused on marriage as the vehicle to break class ranks but that focused on power imbalances and navigating those in more personally relevant ways. And given how much we love Mr. Darcy for all his prickliness and how easily we forgive him when he decides to be a decent human being, I wanted to examine how that would work if Mr. Darcy were a woman, with all that pride, privilege and sense of entitlement--and, of course, nobility of intent.
That's where Trisha's career and background come from. With DJ, I wanted to explore the part of Lizzie Bennet's personality where she has every extrinsic reason to not love herself and to not have the courage of her convictions, and yet she believes herself worthy of things society tells her she doesn't deserve. It's a match made in story-heaven: two people who take being right so seriously and yet are so very wrong about each other.
I also wanted to dig into first impressions--how people judge you before they even know you. Culturally, both DJ and Trisha are constantly judged as being something completely different from who they are.
Did you draw from personal experience with your own family in the interactions of Trisha's large family?
Absolutely. My extended family is extremely close. Everyone is very much in one another's business, and expectations and rules are complicated and unspoken. On the other hand, it's a family that is focused on being progressive and on social change. My great grandfather spent his life knocking on people's doors and trying to get them to send their daughters to the school he built for girls, one of the first in colonized India. This was at the turn of the last century. People threw stones at him, literally and figuratively. My grandmother went to medical school in the 1930s; my other grandmother read Jane Eyre to me in elementary school and gave me my first glimpse of what a "book boyfriend" is. I grew up without most taboos of my time, being able to discuss anything and everything with my parents and grandparents. The notion that society is unchangeable was something I just never internalized. I feel like a lot of that leaks into how the Rajes live. This, of course, comes with a huge sense of responsibility toward your family and your world.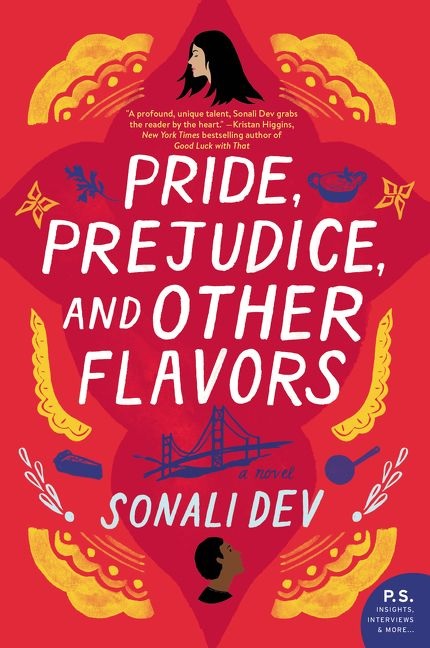 The Bay Area setting underlines the obvious contrast between the privileged lifestyle of the heroine and the hero's less affluent life. Could the story have been set as effectively elsewhere, in Los Angeles, for example, or New York?
A large part of our immigrant family lives in the Bay Area, so we spend a lot of time there and it feels very familiar to me personally. It was an absolutely deliberate choice to set the story there. One of the central themes of the book is finding the meaning of home. I needed a place where the immigrant experience (specifically the Indian American experience) isn't entirely isolating. Indian Americans are just about 1% of the U.S. population, and in most parts of the country, growing up Indian American can come with being treated like an other in your own home. In parts of the Bay Area, because of the large Indian population that has settled there, that cultural foreignness isn't as palpable.
It's also a place that takes knowledge and education very seriously. The Raje children have been raised to own their Americanness and assimilate, but living in that part of California has made it feasible in a way that's unique to the place, and that has impacted their personalities and how they interact with their world. They feel an ownership of their home because their environment doesn't push back like it can in other parts of the country.
Your novel tackles big subjects--prejudice, racism, economic divides--on a very personal level for your characters. Did you intentionally set out to bring readers intimate examples of coping with deep cultural issues?
It is always my intention to bring my readers as close to my characters' experiences as I can. And, of course, I want those experiences to be meaningful and relevant to what I want to say with my story. I believe that the only way to truly understand your own self and what you're doing in this world is to develop empathy for those whose lives feel entirely different from your own. From everything I see around me, this is hard for most people: walking in someone else's shoes as though they were your own. Fiction can facilitate the bridging of that gap better than almost anything else. Fiction is my gift for exploring and understanding life for myself and I take pleasure and purpose in sharing it. --Lois Dyer, freelance reviewer

Book Reviews
Fiction

Knopf, $26.95, hardcover, 272p., 9780525520412
Morrow, $15.99, paperback, 496p., 9780062839053
Mystery & Thriller
Minotaur, $27.99, hardcover, 352p., 9781250193377
Touchwood Editions, $14.95, paperback, 392p., 9781771513005
Food & Wine
DK, $17.99, paperback, 208p., 9781465483959
History

Random House, $32, hardcover, 576p., 9780812998368
Doubleday, $30, hardcover, 336p., 9780385541763
Political Science
Liveright, $28.95, hardcover, 272p., 9781631494567
Science
Penguin Press, $28, hardcover, 448p., 9780735220560
House & Home
Morrow, $19.99, hardcover, 288p., 9780062869739
Children's & Young Adult

Simon Pulse, $18.99, hardcover, 384p., ages 12-up, 9781534430655
Little, Brown, $16.99, hardcover, 384p., ages 8-12, 9780316450928
Balzer + Bray, $18.99, hardcover, 480p., ages 12-up, 9780062842732
--- SPECIAL ADVERTORIAL OFFERINGS ---

NOW WHAT?: A Math Tale

by Robie H. Harris, illustrated by Chris Chatterton

Dear Reader,

Thank you so much for supporting my books for young children over the years—including my first early math book, CRASH! BOOM! A Math Tale (which just won a Mathical Book Prize!). I am very excited about my next early math book, NOW WHAT? A Math Tale—a new story of a young child trying to solve a math problem. This book is also about the ups and downs children have when trying out a new idea, failing, trying again, and finally experiencing the joy and pride that come with success. ​These early math discoveries will enable them to continue to be mathematical thinkers throughout their lives.

Email info@deborahsloanandcompany.com to enter to win a free copy. I'd love to hear what YOU think of it.

Enjoy,
Robie H. Harris
www.robieharris.com






PUBLISHER:
Candlewick Press

PUB DATE:
May 14, 2019

ISBN:
9780763678289

TYPE OF BOOK:
Picture Book

PRICE:
$15.99
The Bone Charmer

by Breeana Shields

Dear Reader,

I've always been fascinated by how small decisions can change the future in unexpected ways. Could one choice make a life unfold entirely differently? In my new YA fantasy, THE BONE CHARMER, I explore this idea with a young diviner named Saskia, who doesn't want the magic she was born to wield. THE BONE CHARMER is full of twists and turns, magic, and unimaginable choices. I hope you'll consider reading it!

Enter to win a signed copy of THE BONE CHARMER by emailing author@breeanashields.com.

Warmly,
Breeana
www.breeanashields.com






PUBLISHER:
Page Street Kids

PUB DATE:
May 21, 2019

ISBN:
9781624147371

TYPE OF BOOK:
Young Adult

PRICE:
$17.99