From the Shelf
Gardens, Sisters and Secrets
The onset of gardening season makes me nostalgic for my childhood home. Our backyard was equipped with a crumbling, moss-covered air raid shelter from World War II and a pair of foxes that made their home behind our pear trees. A brook ran under the grassy expanse, making it soggy year-round, a feature that didn't register with us until after we had moved in. For us four sisters though, it was a magical place of make believe games and later on, a good spot for a stealthy smoke and the sharing of secrets.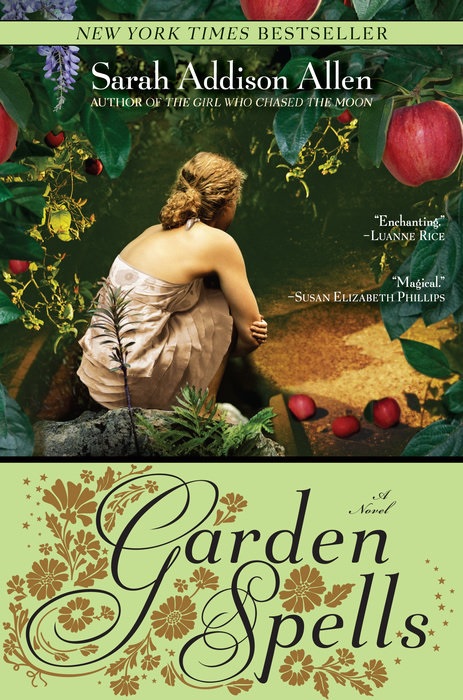 Fictional gardens often come with their own hidden pasts and sibling entanglements. Garden Spells (Bantam, $16) by Sarah Addison Allen features Claire and Sydney Waverley, sisters estranged by time and history but bound together by their mystical family property in North Carolina. The Waverley garden brims with the stories and secrets of previous generations, as well as edible flowers imbued with magical powers and a whimsical apple tree that has a mind of its own.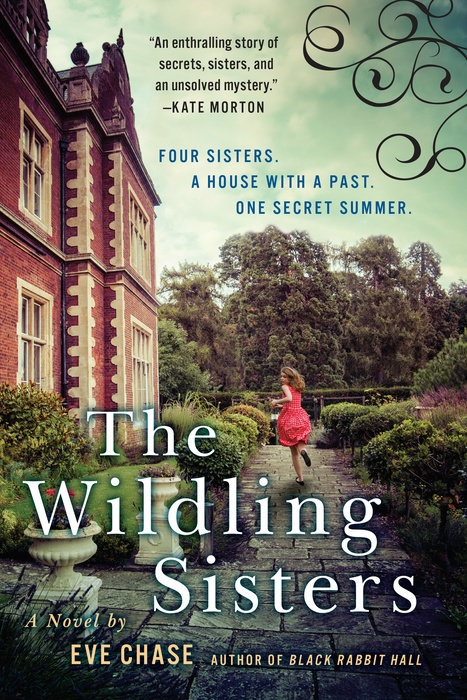 In The Wildling Sisters (Putnam, $16), a British country estate is the setting for a suspenseful story about four siblings, a missing cousin named Audrey and some deadly secrets. Eve Chase's generation-spanning mystery focuses on the magnificent garden where the Wildling girls spent their summer holidays many years ago. In the present day, a succession of revelations leads to the whereabouts of Audrey, again with the estate grounds as the focal point.
And for gardens, sisters and secrets of a very different kind, Nancy Friday's My Secret Garden (Gallery Books, $17.99) is a collection of essays exploring the hidden sexual fantasies of women. With the guaranteed freedom of anonymity, hundreds of real women form a sisterhood of shared private fantasies, creating a veritable garden of liberating confessions. --Shahina Piyarali, writer and reviewer

In this Issue...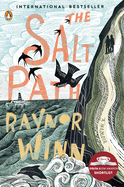 The lives of a husband and wife are transformed by financial ruin and terminal illness, then by their decision to walk a 630-mile coastal path in England.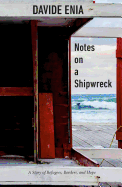 This intimate look into the realities of the refugee crisis takes readers from emotional disconnect to a profound understanding.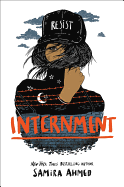 Internment is a gut-wrenching young adult novel set in a future United States in which Muslims are imprisoned in internment camps.
Review by Subjects:
Fiction ⋅ Mystery & Thriller ⋅ Biography & Memoir ⋅ Religion ⋅ Children's & Young Adult

Upcoming Events
Tough Broads Out at Night Book Club
03/26/2019 - 7:00PM
Tough Broads Book Club meets the fourth Tuesday of each month at 7:00 p.m. This month's book will be An American Marriage by Tayari Jones.
03/28/2019 - 10:00AM
Join us each Thursday as we read stories, sing songs, and do an art activity. The themes change weekly. This storytime is great for toddlers and preschoolers.
Book Candy
How to Throw a Game of Thrones Wedding

Run Away
by Harlan Coben
How do you know you're reading a Harlan Coben novel? The opening sentence makes it almost impossible to put down. Here's the opener for Run Away: "Simon sat on a park bench in Central Park--in Strawberry Fields, to be precise--and felt his heart shatter."
Is Simon a victim of a crime? Has he just been shot? No. Worse. He's watching a drug-addicted vagrant singing and playing Beatles songs (badly) for tips. And the busker is his daughter, Paige.
Simon hasn't seen Paige in six months. He and his doctor wife, Ingrid, have tried everything to help their college-age daughter kick the habit, but they can't seem to rescue her from the grip that drugs have on her. After she ran away, they stopped trying. At least that's what Ingrid wanted. Simon hasn't given up on his daughter, and secretly continues to search for her.
And finds her at Strawberry Fields. Their reunion is cut short, though, as Paige's no-good boyfriend, Aaron, intervenes. Simon punches him in the face, and the video capturing it goes viral. Enter the feisty Hester Crimstein--Coben fans will recognize the lawyer from the Myron Bolitar series--who gets the charges dropped. But three months later, Simon has something much worse than a PR nightmare on his hands.
Aaron is found murdered in the apartment he shared with Paige. And she's disappeared.
Simon and Ingrid again go looking for their daughter, starting at the scene of the crime, where Paige was last seen. There, Simon and Ingrid have a devastating encounter that leaves Simon to track down Paige on his own. It doesn't help that a police detective is dogging his steps, suspecting that Paige--and maybe Simon--is complicit in Aaron's death.
Meanwhile, a man named Ash and a woman named Dee Dee are driving around, chatting about tattoos and music and the cult Dee Dee belongs to. They also kill people, for reasons unknown even to them. Ash is a professional hit man who feels the less he knows about his targets, the better. He and Dee Dee travel from city to city, murdering people with no obvious links or common attributes. The killings are staged to appear completely different--a faked suicide here, a robbery there--to prevent authorities making connections between them. But the father of one of the victims hires a tenacious private investigator who uncovers a disturbing pattern--one that puts Paige in grave danger.
Coben has repeatedly shown he's a master at pacing, cranking up tension and delivering propulsive action. Sometimes the violence in Run Away happens in a shocking flash; other times readers see it coming, filled with dread as Coben builds up to it.
Ash's killings are brutal, made more so by his nonchalance. One would think he's a psychopath, but Ash's feelings for Dee Dee seem genuine, as does his concern she's being brainwashed by the religious faction called the Shining Truth. Ash and Dee Dee debate spirituality on their way to killing people, and it's a striking juxtaposition. Lest anyone think Dee Dee has a low IQ or is easily conned, she gives clear-eyed arguments about why Shining Truth is as valid as any other religion:
"A celestial baby boy, who was his own father, was born to a married virgin. Then the baby's father--who was also him--tortured and killed him. Oh, but then he came back from the dead like a zombie, but if you eat his flesh, which is a wafer, and drink his wine blood... he will suck all the evil out of you.... My point is, maybe before you dismiss other beliefs as wacko, you should take a closer look at the stories that 'normal'... people find credible. We think all religions are crazy--except our own." Dee Dee and Ash aren't one-dimensional villains. They appear to be deep thinkers, too.
Complex characters aside, what grounds Run Away is the beating heart at its core: Simon's love for and unflagging faith in his daughter. Familial or parental love is a common theme in Coben's novels, and he finds ways to explore it from different angles. Simon and Ingrid don't agree on how to best deal with Paige, but both their viewpoints hold water: Ingrid thinks tough love is necessary and that Paige will get help only if she wants it, while Simon believes he must never stop trying to protect his child.
There are other kinds of love woven into the fabric of this novel--the private investigator's longing for her late husband, the bond between Ash and Dee Dee, the connections between various supporting characters--adding to Run Away's emotional resonance. Fans of Coben, new and old alike, should ignore the title and run toward the nearest bookstore. --Elyse Dinh-McCrillis
Grand Central Publishing, $29, hardcover, 384p., 9781538748466
---

---
Ben Sevier: One Lucky Editor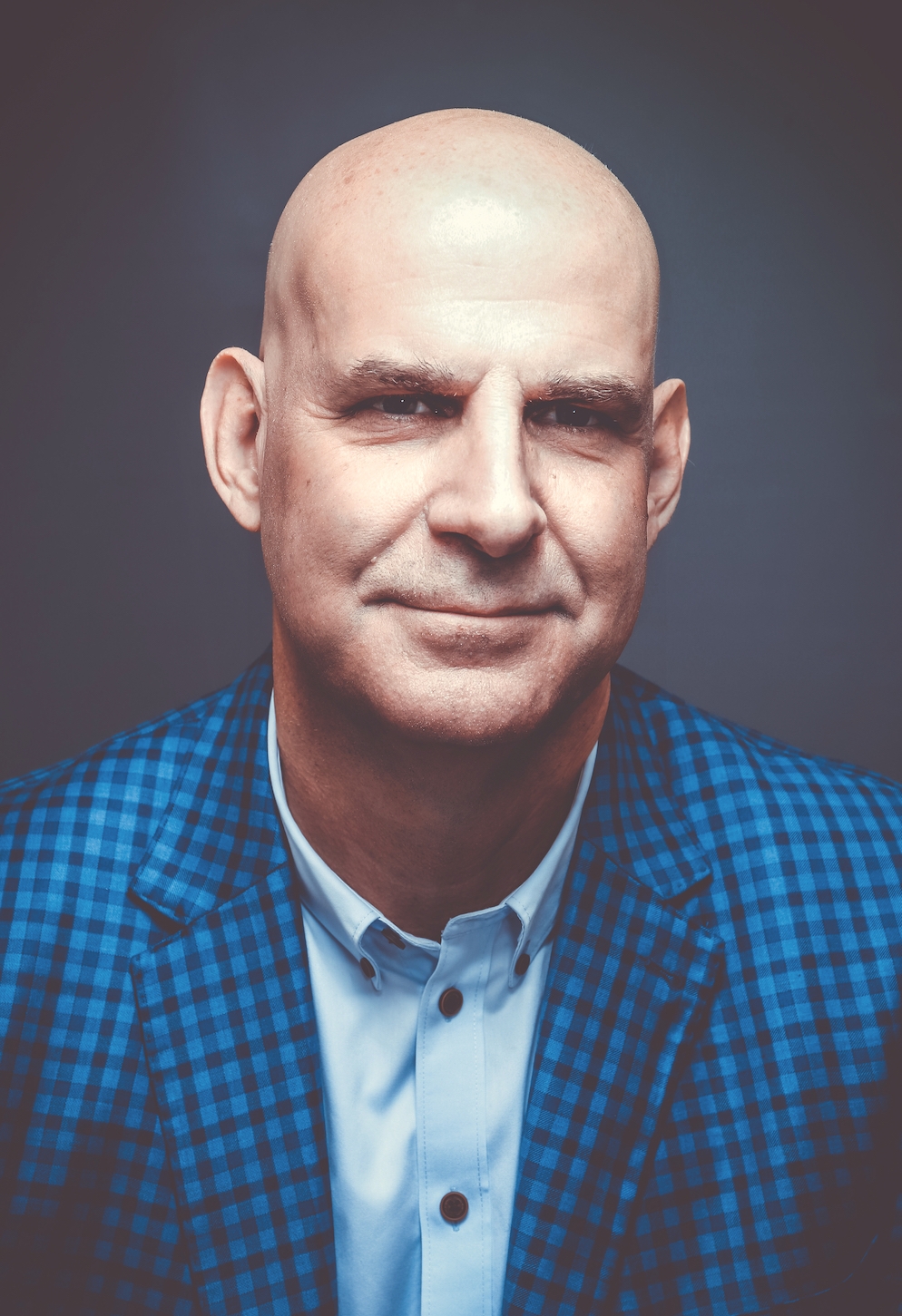 Harlan Coben
(photo: Olivier Vigerie/Contour/Getty Images )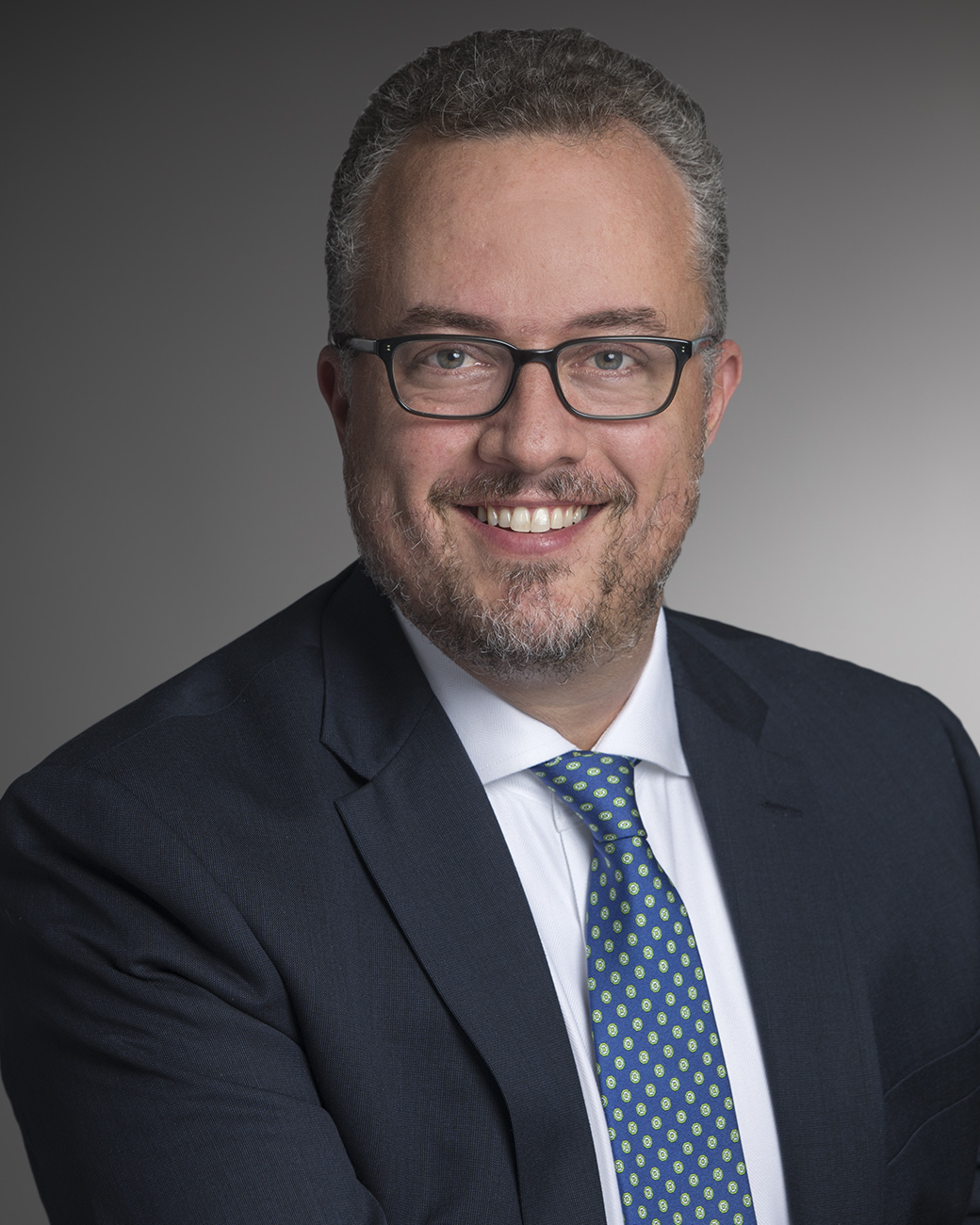 Ben Sevier
Ben Sevier is senior vice-president and publisher at Grand Central Publishing, where he's responsible for acquiring and publishing about 400 titles a year across all of GCP's different lists. Throughout a career that has spanned two decades, Sevier has worked with some of the biggest names in the literary world, including Nicholas Sparks, Lisa Gardner, Sandra Brown and Scott Turow. And he published the debut novels of authors such as Louise Penny, Charles Finch and Jussi Adler-Olsen.
Here, he talks to Shelf Awareness about editing New York Times bestselling author Harlan Coben, and why he thinks Coben's new novel Run Away is so special.
Tell us about your experience as Harlan Coben's longtime editor.
I'm lucky enough to have edited 11 of Harlan's books over the last decade. That means every year I get to be one of the first readers of the new Harlan Coben novel. How cool is that?
How much does he run ideas by you?
Typically, Harlan disappears for a while after he and I have sent his latest novel to the printer. Usually, just when I've thought it's been a while since I've heard from Harlan, an e-mail will show up, unannounced and unexpected, containing a short but usually perfect tease for a new idea. We talk it out a little. I tell him what I like about it (a lot, always) and voice any questions that occur to me (a few, occasionally) and then Harlan goes off and works his magic. The result, well, read Run Away!
What might readers find most surprising about the way you two handle the editing process?
Maybe that he doesn't need much editing. I don't think Harlan will mind me revealing that the biggest consistent problem I look for in his first drafts is missing words in the middle of sentences. I can always tell when Harlan is on a roll, entertaining even himself, because the sentences come so fast he'll drop a word here and there. I like to imagine him trying to keep up with the plots of his own novels as he types. The missing words haunt me. I've missed more than a few, and the copyeditors always save us.
How has his writing evolved over the years? And in what ways has it stayed consistent?
He's been a pro since before the two of us ever met, and the quality of his novels is consistent in a way that I think only a few other writers can boast. But I will say I've noticed a new discipline in his storytelling and plotting in the years since he first started seriously, and successfully, writing for TV and film. Some writers I know will say they are much different and unrelated skills, but from my vantage point, novels, TV, film--all kinds of entertainment--inform each other, and learning how to write for a new medium must certainly sharpen the tools and grow the muscles for writing novels. Harlan would probably have a different answer--ask him on tour. Or watch [Coben shows] Safe or The Five on Netflix after you read Run Away and see if you agree with me.
This is the first title you're doing together for a different publisher. Did the process change in any way?
The one consistent thing is that book people are the best people, and that's been true as long as either of us have been in the business. We've both been very lucky to work with incredible publishing professionals across several companies. It's been interesting to see how two different sets of people attack the same challenges in many similar, but occasionally much different, ways.
Please share an example.
One of the most visible changes is the bold new jacket look for Run Away, which is the work of GCP creative director Albert Tang. I think our jacket is both modern and a bit retro, with an almost Hitchcockian suspense vibe that really signals what the reader can expect from the story. Sometimes it takes dozens, and even hundreds, of drafts before we settle on the right cover, but when Harlan and I saw this one, we both felt it was perfect. Harlan has always had great jackets, and I'm happy that this one sets the tone for this new stage of his career.
What makes Run Away stand out from all his other books? If someone has never read Harlan Coben, why should he or she start with this book?
I'm not sure you can make a bad choice picking among Harlan's books, but you can make a best choice, and Run Away has to top that list. Of all Harlan's surprise endings, this one will make you think, and want to discuss, for a good long while after you put it down. Which will probably be after you read it in one sitting. --Elyse Dinh-McCrillis
---
Shelf vetted, publisher supported.
Book Reviews
Fiction
Doubleday, $24, hardcover, 192p., 9780385544788
Simon & Schuster, $26, hardcover, 208p., 9781501196881
Norton, $25.95, hardcover, 208p., 9780393652789
Mystery & Thriller
Pegasus Books, $25.95, hardcover, 352p., 9781643130149
St. Martin's Press, $28.99, hardcover, 384p., 9781250201577
Berkley, $26, hardcover, 336p., 9780451490711
Biography & Memoir

Penguin Books, $17, paperback, 288p., 9780143134114

Other Press, $16.99, paperback, 256p., 9781590519080
Oneworld Publications, $20, paperback, 272p., 9781786071934
Religion
Thomas Nelson, $15.99, paperback, 336p., 9780718075729
Children's & Young Adult

Little, Brown, $17.99, hardcover, 400p., ages 12-up, 9780316522694
Imprint, $18.99, hardcover, 384p., ages 14-18, 9781250101631
Enchanted Lion, $19.95, hardcover, 104p., ages 4-up, 9781592702558