From the Shelf
Consider the Master
Why write about food? Why not power, security or love? Mary Frances Kennedy Fisher--known to most readers as M.F.K. Fisher--answers: "It seems to me that our three basic needs, for food and security and love, are so mixed and mingled and entwined that we cannot straightly think of one without the others. So it happens that when I write of hunger, I am really writing about love and the hunger for it, and warmth and the love of it and the hunger for it…"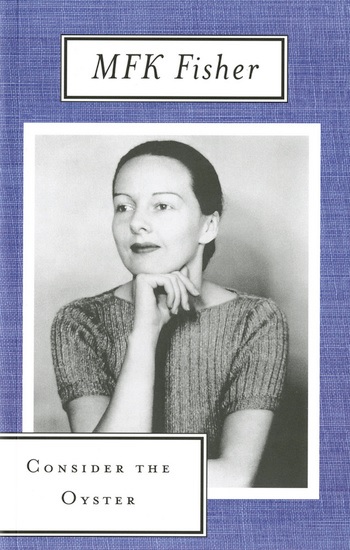 Fisher's food writing helped establish what now is an abundant genre. Whet your appetite with Fisher's Consider the Oyster (North Point Press, $13), offering recipes and essays on the "dreadful but exciting" mollusk. You can't go wrong with her Oysters Rockefeller.
Then feast on How to Cook a Wolf (North Point Press, $16), first published in 1942 when rationing was becoming a daily part of the war effort for many Americans. Fisher's sparkling prose illuminates the delights of humble buttered toast, how to stomach--and enjoy--organ meat, the possibilities afforded by canned food and the American tendency to overcook vegetables. Her humor easily holds up: "Almost all vegetables are good, although there is some doubt still about parsnips." Try the Tomato Soup Cake. (Really.)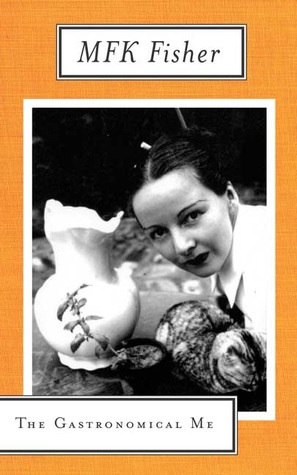 Fisher's seminal work The Gastronomical Me (North Point Press, $16) traces the enviable highlights of her culinary life, a perfect start for a taste of her blend of sumptuous detail with measured wisdom. Recalling a childhood sundown spent with her father and sister, she writes "the three of us are in some ways even more than twenty-five years older than we were then. And still the warm round peach pie and the cool yellow cream we ate together that August night live in our hearts' palates, succulent, secret, delicious." --Katie Weed, freelance writer and reviewer

In this Issue...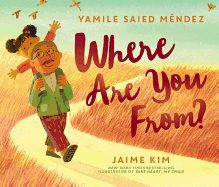 Questioned too often with the intrusive, "where are you really from?," a young girl turns to her wise, thoughtful grandfather for answers.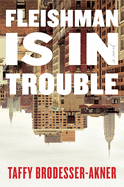 This hilarious debut novel hinging on a dissolving Manhattan marriage belongs on a shelf with books by Bellow, Roth and Updike.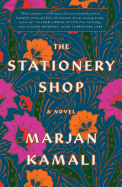 Marjan Kamali's second novel follows two young star-crossed lovers during the tumultuous 1950s in Iran.
Review by Subjects:
Fiction ⋅ Mystery & Thriller ⋅ Performing Arts ⋅ Poetry ⋅ Children's & Young Adult

Upcoming Events
Tough Broads Out at Night Book Club
06/25/2019 - 7:00PM
Tough Broads Book Club meets the fourth Tuesday of each month at 7:00 p.m. This month's book will be Mrs. Bridge by Evan S. Connell.
06/27/2019 - 10:00AM
Join us each Thursday as we read stories, sing songs, and do an art activity. The themes change weekly. This storytime is great for toddlers and preschoolers.
Book Candy
Horror Holiday

Great Reads
Rediscover: The Very Hungry Caterpillar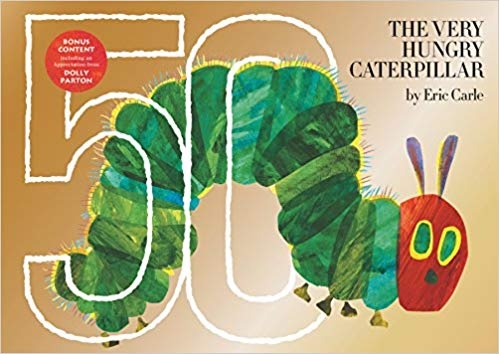 It's been 50 years since Eric Carle's The Very Hungry Caterpillar inched into the pantheon of picture books. This colorful tale of a collage caterpillar has since sold nearly 50 million copies worldwide, almost a copy per minute since its publication. Carle was born in 1929 to German parents in the United States. At age six, Carle's mother moved the family back to Germany, where his father was drafted into the German army at the outbreak of World War II (in 1947 he returned from Soviet captivity weighing 85 pounds). Near the end of the war, at age 15, Carle was forced to dig trenches on the Siegfried Line. In 1952, he returned to New York to work as a graphic designer, though he was drafted into the U.S. Army during the Korean War and stationed in Germany.

Carle's big break was as illustrator to Brown Bear, Brown Bear, What Do You See? (1967) by Bill Martin, Jr. Like most of his later books, The Very Hungry Caterpillar was both written and illustrated by Carle. It follows a ravenous week in a caterpillar's life followed by a metamorphosis into a beautiful butterfly. In 2002, Carle and his wife founded the the Eric Carle Museum of Picture Book Art near Hampshire College in Amherst, Mass. In 2019, scientists named a new species of caterpillar-mimicking spider after Carle (Uroballus carlei). The Very Hungry Caterpillar: 50th Anniversary Golden Edition (Philomel, $22.99, 9780525516194) includes a new afterword by Dolly Parton and an essay on the book's history with original sketches and historic photos. --Tobias Mutter
The Writer's Life
Tim Mason: You Have to Bring the Stage to Them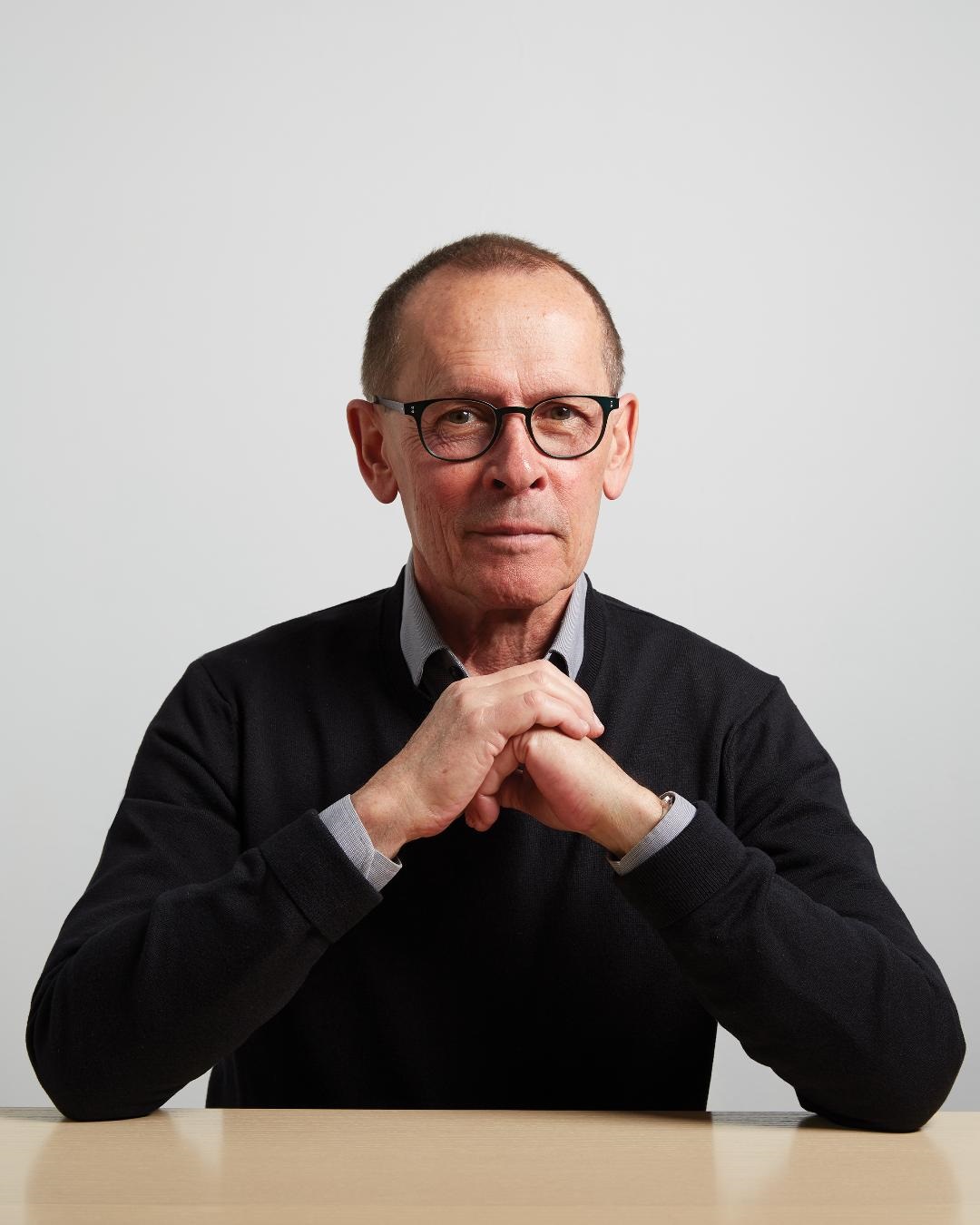 photo: David Kelley
Tim Mason's plays have been produced in New York City and around the world. He has received the Kennedy Center Award, the Hollywood Drama-Logue Award, a fellowship from the National Endowment for the Arts and a Rockefeller Foundation grant. In addition to his dramatic plays, he wrote the book for Dr. Seuss's How the Grinch Stole Christmas! The Musical, which ran for two seasons on Broadway and tours nationally every year. He is the author of the young adult novel The Last Synapsid (2009). The Darwin Affair (reviewed below), out now from Algonquin Books, is his first adult novel.
What about this history captured your imagination?
It began with Dickens, really: my love of Dickens, perhaps his best novel, Bleak House, and the character, the Detective Inspector named Bucket. I always thought, wouldn't it be fun to write something with Bucket as the lead character instead of just a member of the supporting cast? And when I found that Dickens quite likely based Inspector Bucket on a real London policeman, Charles Field, I felt at liberty to use that fellow, or my version of him, as my lead character. It began with Dickens, and with my father's love of the works of Charles Darwin.
How important, to you, is historical accuracy in fiction?
I worked very hard to be as accurate as possible, given that it's a work of fiction. I tried to insert my fiction in the interstices between one historical event and the next. I had some good luck: when I first began work on the notion of the novel back in 2009, I was having dinner with a friend, a British expatriate in New York. And she said, well, if you're doing anything Victorian, you should be in touch with my friend in London, Jane Hill. I e-mailed this perfect stranger and she, within days, was looking over my first 80 pages and correcting my Victorian. She was a great help throughout. At one point she turned over her house in north London to me while she was traveling abroad, and I used that as a base for research. I had an old friend in Oxford, an archeologist, and he and his wife were able to unlock a door for me at the University Museum, where the famous Wilberforce-Huxley debate on evolution took place. It is no longer open to the public, but I got to scope it out for myself and try to duplicate it in my book.
Also, in 2012, I think that was the year, the diaries of Queen Victoria, which had been transcribed and digitized, were briefly put online and open to the public. That was just a godsend; it was incredible. I had Queen Victoria's own day-to-day accounting of her time, and the trip with her husband, Albert, to his homeland of Coburg in Germany, including the very real, very serious carriage accident that Albert suffered where he was thrown from a carriage and injured. I saw that as a green light to my fiction. It really happened; my version of it didn't, but I squeezed my fiction onto historical fact.
Did you enjoy the research process?
I enjoyed it very much. Discovering sources like those I've mentioned, and a couple of others--I had a lot of good luck. At a certain point I feel you can't write until you shut the history book. Otherwise you'll go on forever researching and, you know, this is not a documentary; this is a work of fiction. I have to be willing to get some things wrong. I do my best to study up on the area I'm pursuing, and then I metaphorically shut the book and don't look at it while I'm writing. That's my process. Otherwise I find I'm paralyzed; I couldn't actually begin the fiction until I looked away from the history.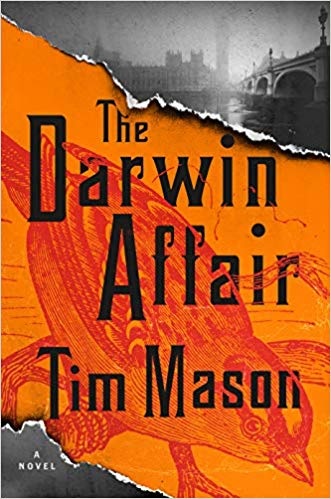 What do you love so much about Bucket?
For me the Charles Field that I made was attractive. Dickens's Bucket is also very attractive. He's probably one of the first-ever police detectives in fiction. Very adept, very sagacious. He's able to spot character on sight and come to snap judgments that prove to be accurate. I felt he also had quite a lot of moral ambiguity. He does a terrible trick to the poor character of Tom--Tom who's all alone, a miserable poverty-stricken street boy. So he's very warm and engaging, and you love him, and then he's also capable of underhanded dealing. I thought he was very human.
When I came to write my version of Inspector Field, I realized he's only superficially like Dickens's Bucket. He has certain patterns of speech that are like Bucket, and he's sort of a burly middle-aged man and he loves his wife, as Dickens's Bucket did; but he's a nicer guy. He has a terrible temper--that's his biggest failing. But I could embrace him wholeheartedly, even with his temper and his sense of his own limitations. I think that's very attractive to me. He's not the omniscient detective. He's not anything like Hercule Poirot. He's just groping in the dark and so frustrated because he feels he makes one mistake after another. That feels more like my life.
How was writing a novel for adults different from your past writing experience?
I began experimenting in prose fiction some years ago, around 2000, when a story occurred to me that simply couldn't be told on the stage. A play can span time, and travel in time theatrically, but this story wanted something different. That's how my middle school novel, The Last Synapsid, began, and that was just such a slog. I just had to write and write and overwrite. My first draft was over 450 pages long! It took me a long time. I eventually cut 100 pages before Random House bought it and published it, but it was a great education. I could do things in novel form that I can't do on the stage.
The literature of the stage is pure economy. Action is dialogue. Action isn't, he goes to the bar and makes a cocktail and returns to the dinner table. Action is what happens from one line of dialogue to the next between one character and another, constant shifting of the balance of power. That makes the dynamic of a play. Well, in a novel, you've got the reader, who isn't looking at the stage but looking into his or her own imagination, and you have to bring the stage to them. And it's a lot of work, a lot of wonderful work.
What are you working on next?
What I'm working on involves Inspector Field five years before the events of The Darwin Affair, and seven years after. Both a prequel and a sequel. But this one I don't want to take four years to write! --Julia Kastner, librarian and blogger at pagesofjulia
Book Reviews
Fiction

Random House, $27, hardcover, 384p., 9780525510871

Gallery Books, $27, hardcover, 320p., 9781982107482
Doubleday, $27.95, hardcover, 320p., 9780385544313
Little, Brown, $28, hardcover, 432p., 9780316420013
Gallic Books, $14.95, paperback, 208p., 9781910477670
Mystery & Thriller
Algonquin, $27.95, hardcover, 384p., 9781616206345
Mulholland Books, $27, hardcover, 384p., 9780316528504
Simon & Schuster, $26.99, hardcover, 352p., 9781501165375
Performing Arts
University of Texas Press, $27.95, hardcover, 312p., 9781477316504
Poetry
Tin House, $24.95, hardcover, 323p., 9781947793323
Children's & Young Adult

HarperCollins, $17.99, hardcover, 40p., ages 4-8, 9780062839930
Orchard/Scholastic, $17.99, hardcover, 40p., ages 5-9, 9781338259537
Lee & Low, $18.95, hardcover, 32p., ages 5-8, 9781620148372

Neon Prey
by John Sandford
ISBN:

9780525536581


G.P. Putnam's Sons
April 23, 2019



an exclusive interview with bestselling author John Sandford

"Cannibalism" has always been—and for some, will always be—associated with Hannibal Lecter, and so many authors tend to steer clear from this type of villain. You didn't. How did this particular "bad guy" come to you, and what were some of the ways you wanted to make sure he was different from Thomas Harris's Hannibal?
"I was thinking about Hannibal, of course. He's the guy you've got to think about when you start talking cannibalism. I'd never had a cannibal as a villain, and villains are, of course, the key to thriller novels. Thinking about Hannibal, though, I decided to go in an entirely different direction. Hannibal was flatly nuts: he ate people because he liked to eat people and would eat a human in preference to, say, a nice 16-ounce Kansas City beefsteak. Not so, with my guy. He ate parts of people because he was a serious barbecue cook—see the recipe on Page 1—and he happened to have that kind of meat on hand. In other words, you could say that he was simply practical, rather than out-and-out drooling crazy. Of course, he was that, too, but that wasn't what drove his cannibalism."

ALSO FEATURED ON THE
the big THRILL…
| | | | | |
| --- | --- | --- | --- | --- |
| | | | | |
SWANN'S DOWN by CHARLES SALZBERG: In his latest novel, celebrated crime novelist, journalist, and fiction-writing instructor Charles Salzberg has skillfully woven the pressing reality of psychic chicanery into an intriguing web of subtly nuanced mystery, amid questions of moral compunction. Find out more here.
NORCO '80: THE TRUE STORY OF THE MOST SPECTACULAR BANK ROBBERY IN AMERICAN HISTORY by PETER HOULAHAN: Part action thriller and part courtroom drama, NORCO '80 is a culmination of Houlahan's extensive research not only into the facts of the crime and its subsequent trial, but also the bigger story—the very human side of this tragic event. Read more at The Big Thrill.
SEVEN WAYS TO GET RID OF HARRY by JEN CONLEY: Jen Conley brings readers fresh thrills with a young adult twist in her latest tale, a story she hopes will show readers that a bad situation won't last forever—you can always outsmart it, or at the very least, survive it. Find out more here.
THE BIG KAHUNA by JANET AND PETER EVANOVICH: Janey Evanovich's son, Peter, shares a starring role with his mom as the new co-author in the popular Fox and O'Hara adventure novels, taking the characters—and the overall series vibe—in a fresh direction that is making waves. Visit The Big Thrill for more.
MURDER, SHE WROTE: MURDER IN RED by JESSICA FLETCHER AND JON LAND: In the latest entry in this USA Today bestselling series, Jessica loses a loved one to unnatural causes and sets her sights on the mysterious local hospital before more people wind up dead on arrival… Read more here.