From the Shelf
Independent Bookstores Depend on You
If you are reading this newsletter, you probably know that Saturday is Independent Bookstore Day, a "national party that takes place at indie bookstores across the country.... Every store is unique and independent, and every party is different."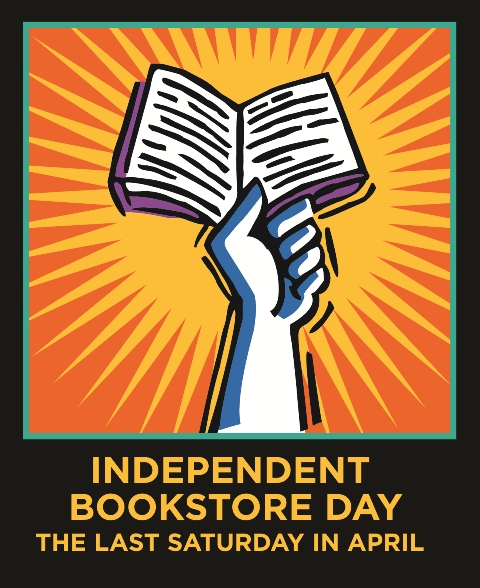 IBD is also something else; something that might sound contradictory, and yet is a critical factor in the success of indies. Tomorrow is a day to celebrate being dependent... upon readers like you.
Independence and dependence are dual forces that make our world of books flourish only when they are in harmony, a kind of biblio-centric yin and yang. It's complicated.
For their independent spirit to thrive, bookshops depend upon local communities to value and sustain them; on the loyalty and hard work of staff booksellers (those intelligent, devoted and passionate handsellers who are a bookstore's face and personality to most patrons); on other bookstores, through personal friendships as well as regional and national organizations; on authors and editors, publishers and distributors, publicists and sales reps and more.
Most of all, however, independent bookshops depend upon individual readers like you. I was a bookseller for many years, and I learned early on how important seemingly casual conversations about books with people like you could be. You make time to visit your local bookshop, looking for a great read or to attend an event. Your conscious actions and interactions are the not-so-secret ingredient that makes any bookstore an intrinsic part of its community.
There are many things a bookstore can do to become a destination spot. None of them works without you. Please stop by your favorite indie bookshop tomorrow to enjoy the IBD festivities. It's really your day. Making connections--to books, to readers, to booksellers--is the way of the book world, where we are at once fiercely independent and necessarily interdependent. --Robert Gray, contributing editor



In this Issue...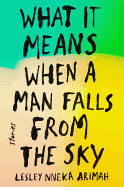 A dozen stories--some domestic, some speculative fiction--chronicle the lives of Nigerians in the U.S. and West Africa.

Clear-eyed but compassionate, Sunshine State is a thoughtful essay collection about growing up on Florida's Gulf Coast.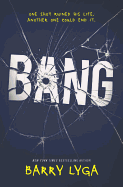 Fourteen-year-old Sebastian, who accidentally killed his infant sister as a preschooler, finds himself at a crossroads between guilt and letting go over the course of one summer.
Review by Subjects:
Fiction ⋅ Mystery & Thriller ⋅ Food & Wine ⋅ History ⋅ Essays & Criticism ⋅ Science ⋅ House & Home ⋅ Children's & Young Adult
Book Candy
Secrets of Ghostwriters
Mental Floss shared "9 secrets of ghostwriters."
---
"Make a cup of coffee to find out what book you should read," Buzzfeed challenged.
---
Who is Dr. Zhivago? Russia Beyond the Headlines asked readers to "test your knowledge of one of the world's best-known Russian novels and its author, Boris Pasternak."
---
"The cosplay habits of fictional characters" were showcased by Quirk Books.
---
Flavorwire showcased a "fantastic foreign film posters for Shakespeare-inspired movies."

Great Reads
Rediscover: Zen and the Art of Motorcycle Maintenance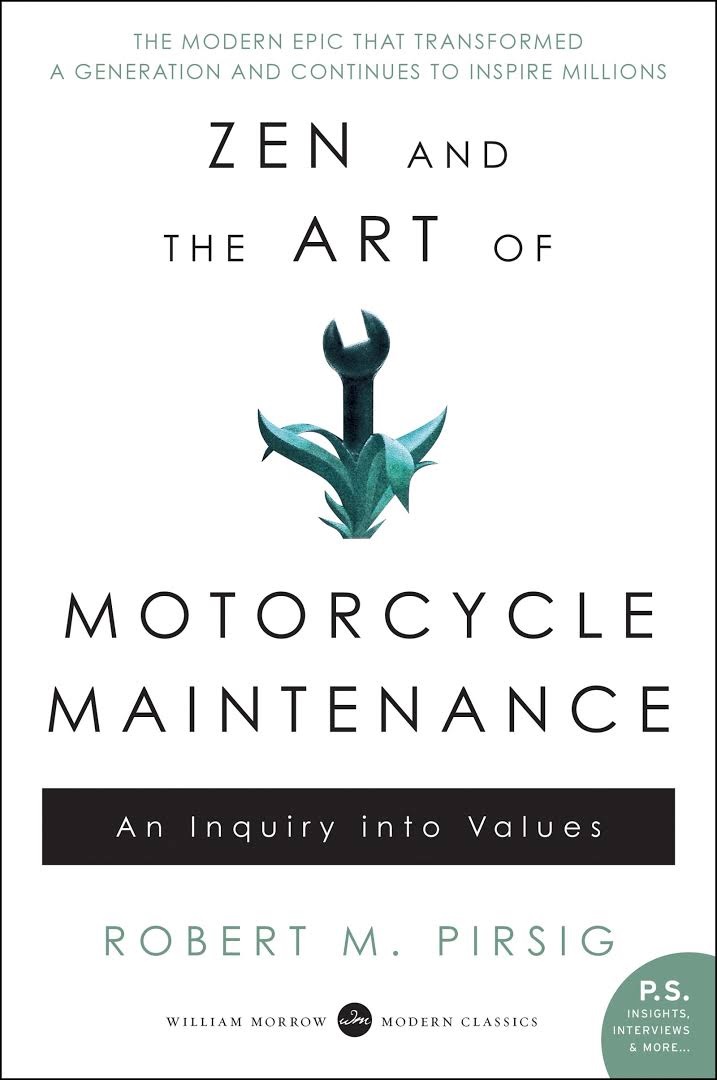 First published in 1974 by William Morrow, Zen and the Art of Motorcycle Maintenance: An Inquiry into Values by Robert M. Pirsig was a spectacularly popular philosophy book that was loosely autobiographical, tracing a father-son motorcycle trip and flashbacks to a period in which the author was diagnosed as schizophrenic. Its thesis was that quality is the basis of reality, and that this understanding unifies most East Asian and Western thought. Pirsig called this system of thought the Metaphysics of Quality.
In the New Yorker in 1974, George Steiner wrote, "This is indeed a book about the art of motorcycle maintenance, about the cerebral concentration, about the scruple and delicacy of both hand and ear required to keep an engine musical and safe across heat or cold tarmac or red dust. It is a book about the diverse orders of relation--wasteful, obtuse, amateurish, peremptory, utilitarian, insightful--which connect modern man to his mechanical environment ... the analogies with Moby Dick are patent."
Amazingly Zen and the Art of Motorcycle Maintenance was rejected by 121 publishers before Pirsig found one that fully appreciated his work. "The book is brilliant beyond belief," Morrow editor James Landis wrote before the book was published. "It is probably a work of genius and will, I'll wager, attain classic status." Landis, of course, was right. The book has sold more than five million copies worldwide and is "an enduring landmark of American literature that has inspired millions of readers," Morrow said this week when it announced that Robert M. Pirsig had died on Monday at the age of 88. His masterpiece is available from HarperTorch ($7.99, 9780060589462).

The Writer's Life
Lisa Damour: The Guide to Teen Girls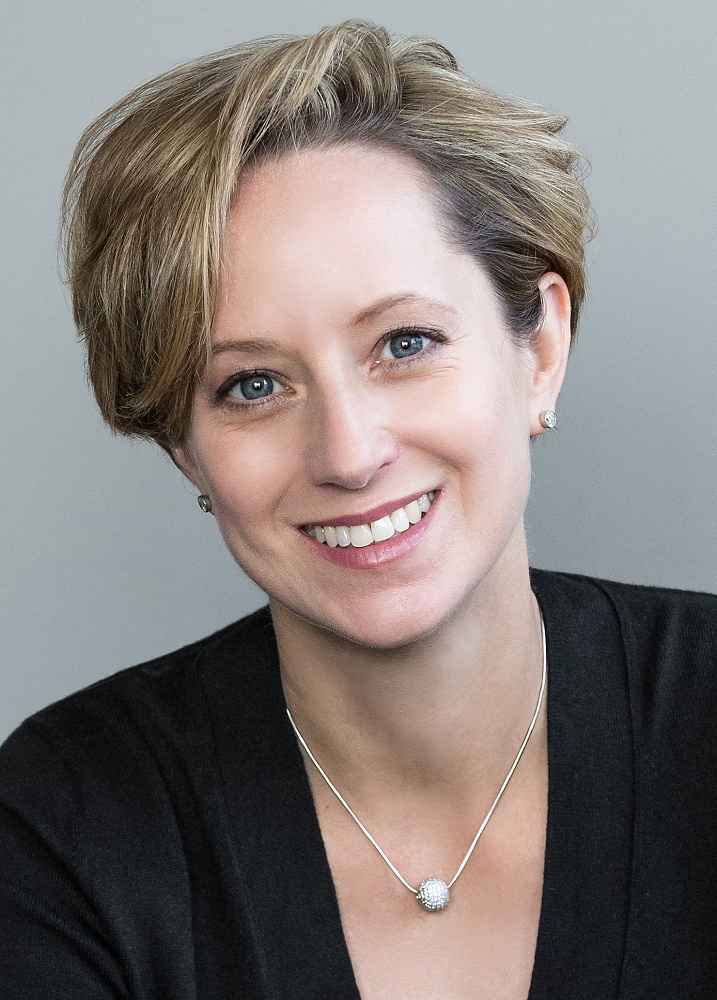 photo: Colleen Chrzanowski
Parents faced with the challenges of childrearing often wish they'd been provided with "the manual." You know the one--answers for all the questions you never imagined were even possible, all the thorny situations that rear up. Psychologist Lisa Damour, director of the internationally renowned Laurel School's Center for Research on Girls, has written such a book, Untangled: Guiding Teenage Girls Through the Seven Transitions into Adulthood. Newly out in paperback from Ballantine Books, Damour's work offers a helpful slant that could resonate with a lot of families.

Tell us about the "seven transitions" of the title, and how you came to see this as a useful way of supporting teenage girls.

The seven transitions articulated in Untangled aim to help parents understand the developmental tasks of adolescence. The transitions, addressed one per chapter, are: Parting with Childhood, Joining a New Tribe, Harnessing Emotions, Contending with Adult Authority, Planning for the Future, Entering the Romantic World and Caring for Herself. While I have cared for teenagers in my practice and as a consultant in school settings for more than 20 years, the impetus to organize the teenage years into a set of transitions actually grew out of my work with graduate students in psychology. I started thinking in terms of specific developmental transitions in order to give these budding clinicians a framework for evaluating the mental health of teenagers seeking psychotherapy. When we asked, "In which transitions is the teen progressing, struggling, or stalled?" we could make order out of what looked like chaos. Thinking about girls in terms of the many transitions involved in teenage development is practical for professionals, but, much more important, it allows parents to pinpoint the specific achievements that turn girls into grown-ups and makes sense of familiar, but confusing, teenage behavior.

There are so many considerations when addressing teenage challenges--how to avoid being a helicopter parent while also not putting on blinders; how to validate them when they're feeling frustrated, even if (especially if!) the frustration is directed at the parent. How do you approach families when the teenager is struggling because of how the parents are trying to intervene?

It can be so hard for parents to know how and when to step in when they are feeling concerned about their teenager. This is made all the more true by the fact that so much of normal development in teenagers can strike parents as worrisome, unfriendly or odd.

Untangled seeks to support parents' relationship with their teenagers in three ways. First, each chapter gives parents a fresh perspective on behavior that otherwise may not make sense. For example, Parting with Childhood sheds light on why, by age 11 or 12, many teenagers retreat to their bedrooms. Parents sometimes view the closed bedroom door as a personal rejection or a sign that something is amiss, rather than seeing it as a way for teenagers to seek independence while still living at home. Most teenagers start to spend a lot of time in their rooms simply to practice moving out psychologically before the time comes to move out physically.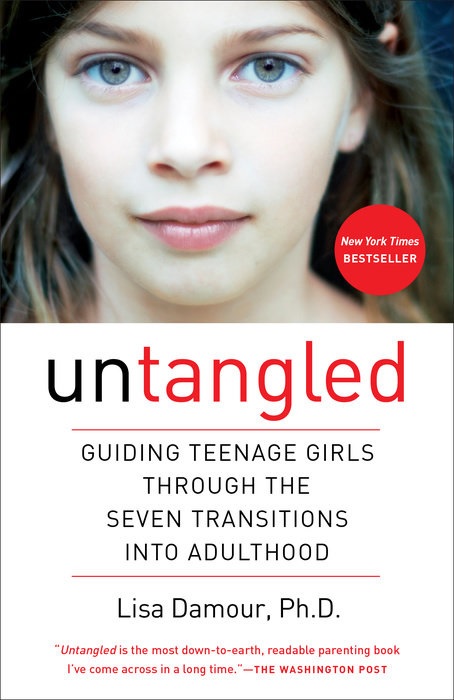 Second, every chapter of Untangled ends with a "When to Worry" section that clarifies the difference between normal teenage behavior and that which is truly concerning. Untangled helps parents distinguish between the garden-variety challenges that come with raising teenagers and those that might require a dramatic shift in approach or a professional consultation.

Finally, by offering parents a developmental framework for understanding teenagers--a series of transitions and tasks--Untangled helps parents to take their child's behavior less personally. When parents can see their daughter's adolescence as a process she is working through, as opposed to something she is doing to them, they are able to hang back and allow that process to unfold. And, when it is time to step in, they are better able to do so in a way that won't make a difficult situation worse.

There's a growing body of research about the challenges introduced by technology into childhood development. Are the problems facing teenagers today different from the problems of previous generations? Do you see any legitimacy to the idea that we may be looking at behaviors that qualify as addiction?

The challenges of being a teenager haven't changed over time, but I believe that modern technology has increased the stress that comes with those challenges. For example, teenagers have always worried about how they fit into their social spheres, but they haven't always been able to quantify popularity with "likes." Teenagers have always fretted about their appearance and compared themselves to one another, but they haven't always been able to scrutinize a constant stream of images of their peers. And teenagers have always wanted to be as connected to their friends as possible, even when those relationships involve stress and "drama," but they haven't always been able to participate in a large social network 24 hours a day.

I do think that it's legitimate to see social media use as compulsive, if not addictive. Many teenagers (and adults, we should note) feel that they can't stop themselves from checking in with their social media, even when they are distressed or overwhelmed by what they find there. And we can easily imagine how technology, like other "addictive" forces, might become so compelling as to undermine a teenager's overall quality of life. That said, there's an emerging body of research showing that the rise of social media has coincided with a drop in drug use for teenagers. While there are certainly several forces at play, experts are not ruling out the possibility that teenagers who, in the past, turned to drugs to manage feelings of boredom or disconnection are now turning to social media instead. On balance, I'd prefer to have a young person become caught up with Snapchat, rather than a dangerous and addictive chemical substance, any day. --Matthew Tiffany, LCPC, writer for Condalmo and psychotherapist
Book Reviews
Fiction

Riverhead, $26, hardcover, 240p., 9780735211025
Dial Press, $27, hardcover, 400p., 9780812989885
Harper, $25.99, hardcover, 448p., 9780062460226
Mystery & Thriller
Atlantic Monthly Press, $25, hardcover, 304p., 9780802126474
Food & Wine
Ecco, $17.99, paperback, 416p., 9780062498434
History
Pegasus Books, $27.95, hardcover, 272p., 9781681773599
Essays & Criticism

Harper Perennial, $15.99, paperback, 384p., 9780062434876
Science
Pegasus Books, $29.95, hardcover, 384p., 9781681773162
Oxford University Press, $34.95, hardcover, 304p., 9780199354597
House & Home
W.W. Norton, $21.95, hardcover, 288p., 9780393609035
Children's & Young Adult

Little, Brown, $17.99, hardcover, 304p., ages 14-18, 9780316315500
Delacorte, $16.99, hardcover, 320p., ages 8-12, 9781101940051
Roaring Brook Press, $17.99, hardcover, 32p., ages 4-8, 9781626721340
--- SPECIAL ADVERTORIAL OFFERINGS ---

Proof of Lies
by Diana Rodriguez Wallach

Dear Reader,

How far you would go to save the only person you have left?

PROOF OF LIES is an adrenaline rush that transports the reader from clam chowder in Boston to a boat chase through the dark canals of Venice. My goal was to capture the places I've traveled so vividly fans would research airfare to Tuscany. I also wanted to create a family drama so emotional fans would cry and cheer for Anastasia Phoenix.

Even if your world isn't full of superspies and clandestine organizations, by the time you reach the dramatic ending you'll be wondering—who would you risk your life for?

For a chance to win a signed copy, email diana.wallach@yahoo.com.

Bookishly yours,

Diana Rodriguez Wallach




PUBLISHER: Entangled Publishing

PUB DATE: March 2017

AGE RANGE: 12 and up

TYPE OF BOOK: YA Thriller

ISBN: 9781633756083

PRICE: $9.99
Spirit Quest
by Jennifer Frick-Ruppert

Dear Reader,

What if you found a book that combined adventure and history—a way to bring the past to life? Spirit Quest is the story of an Algonquin boy as he grows from child to young adult.

I got the idea to write Spirit Quest while studying the history of the North Carolina coast. I conducted historical research into the lost colonists and native peoples of the Southeast. This book follows the Native American people who met the first English explorers of America. It is the coming-of-age story of Skyco who must learn not only the practical skills of hunting, fishing, and starting a fire, but also the importance of community, connection to ancestry, and the natural linkages in the web of life.

Email me at jfrickruppert@gmail.com to enter to win one of five signed copies!

Jennifer Frick-Ruppert




PUBLISHER: Amberjack Publishing

PUB DATE: April 18, 2017

AGE RANGE: 9 - 12

TYPE OF BOOK: Middle Grade Fiction

ISBN: 9781944995119

PRICE: $15.99