From the Shelf
Ghost Stories for Christmas Present
In Victorian England, Christmas Eve gatherings often included the recitation of ghost stories. Though the tradition has since fallen by the wayside, what's not to love about the idea of curling up near the fire on Christmas Eve to read aloud a spooky story? A few ideas to get your new tradition started....

The most obvious starting point is A Christmas Carol by Charles Dickens. The most famous Christmas ghost story of them all, Dickens's classic tale of Christmas past, present and future has been adapted for stage and screen more times than one could possibly count, but the original text is still full of surprises and clever witticisms that are often lost in live productions.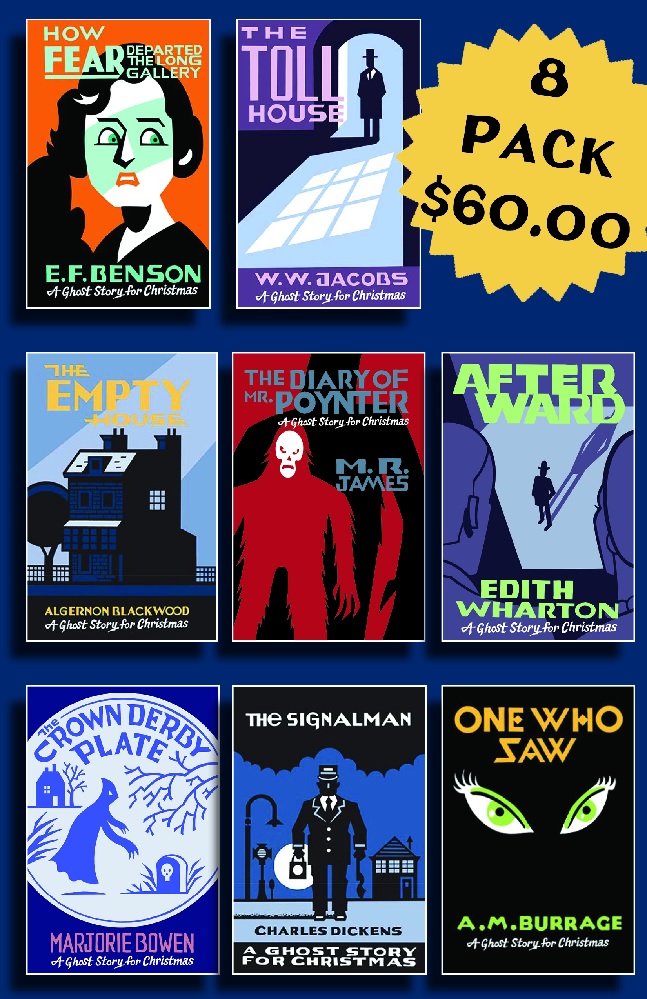 Bibloasis's Ghost Stories for Christmas series boasts eight short ghost stories in perfectly designed packaging (think stocking-stuffer size). Each is short enough to be read aloud in one sitting. Look for the delightfully creepy Afterward by Edith Wharton, or the unexpectedly terrifying tale of an antique collector's desire to complete a set of china in The Crown Derby Plate by Marjorie Bowen.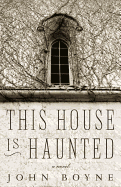 Gillian Flynn's novella The Grown-up (Crown) offers outsized chills in a slim volume (complete with Flynn's characteristic darkness). Or for something a bit longer--perhaps to be read over the course of December, rather than on Christmas Eve alone, John Boyne's This House Is Haunted is a delightfully frightening tale about a haunted house and the family who lives within it.

Whatever new tradition you adopt this year, may your holidays be merry and bright--and perhaps just a bit spooky. --Kerry McHugh, blogger at Entomology of a Bookworm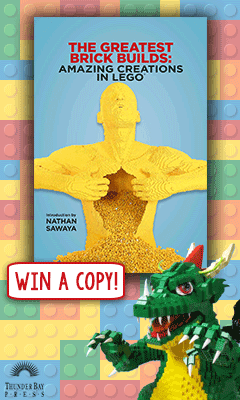 In this Issue...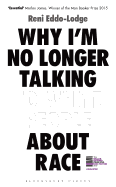 A clear and convincing dissection of racism and the white denial that perpetuates it.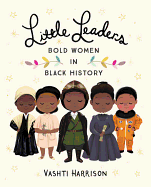 This collection of mini-biographies highlights 40 extraordinary African American women.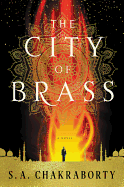 Nahri, a con artist in 18th-century Egypt, enters a world of magical intrigue when she accidentally summons a djinn warrior during a fake exorcism.
Review by Subjects:
Fiction ⋅ Mystery & Thriller ⋅ Science Fiction & Fantasy ⋅ Food & Wine ⋅ History ⋅ Social Science ⋅ Essays & Criticism ⋅ Nature & Environment ⋅ Children's & Young Adult

Great Reads
Rediscover: Nothing Personal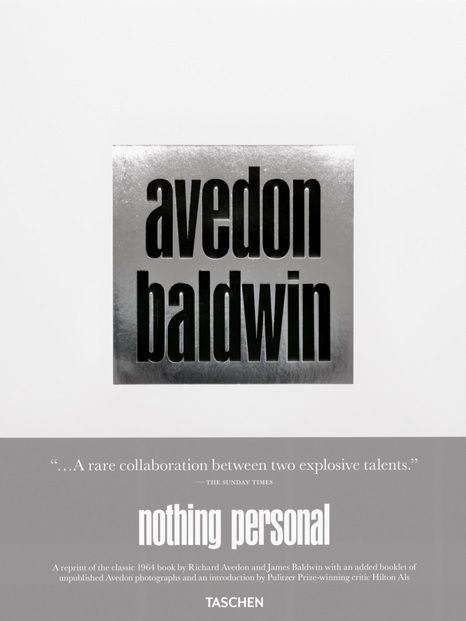 Fashion and portrait photographer Richard Avedon (1923-2004) used harsh lighting and bare backgrounds to capture intimate details in black-and-white images. His early work with Harper's Bazaar, Vogue and other outlets broke from standard models of unemotive fashion photography by using smiling or laughing subjects reacting to the camera. Avedon's portraiture maintained a minimalist aesthetic, developing inner lives through stark external details. His large prints have been featured in multiple major exhibitions, including at the Metropolitan Museum of Art in 1978 and 2002. Avedon's work has also been released in coffee-table books. Perhaps his most famous collection is In the American West (1985), a stark departure from his usual subjects, in which Avedon toured the western United States to photograph farmers, truckers, miners and other members of the working class.

Avedon's second published collection, Nothing Personal (1964), was a collaboration with author and childhood friend James Baldwin whose choice of subjects defies easy categorization. Odd pairs are juxtaposed on facing pages, like a nude Allen Ginsberg striking a Buddhist pose opposite American Nazi Party founder George Lincoln Rockwell. Other pairings suggest Avedon's social consciousness, such as members of the Student Nonviolent Coordinating Committee across from a centenarian born into slavery. Nothing Personal's portrait of Americans united or divided along elusive, sometimes messy lines will find a new audience with Taschen's reprinted edition of the book, featuring an essay by critic Hilton Als ($69.99, 9783836569538). --Tobias Mutter
The Writer's Life
Ursula Le Guin: Essays on What Matters Most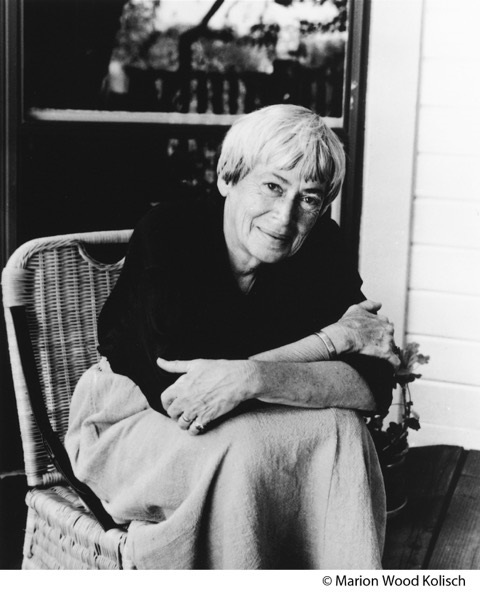 Ursula K. Le Guin is best known as a writer of fantasy and science fiction, so her latest book may come as a surprise. No Time to Spare is a collection of her blog entries, mostly written between 2010 and 2015. It's a prescription for paying undivided attention to things, as a way to discover, imagine and love.

Inspired by Taoist philosophy and influenced by her anthropologist parents, the pieces range from feisty critiques of capitalism and literary trends to quizzical musings about her cat, Pard, the ultimate alien intelligence. The book's subtitle is Writing About What Matters, and if we are to learn anything from Le Guin, it's that you don't often have to look far for what matters most; you just need to look with care.

What still surprises you about (or in) your writing?

Well, these days it surprises me that it still happens at all. And it doesn't happen now as often as I'd like. But after all, there's always something to write....

The hero of your new book--if it can be said to have a hero--is a cat named Pard, whom you regard quizzically and with apparent delight. In that same vein, who or what might you say is the villain in this collection?

I never have gone in very much for villains in my fiction, but I guess you could say the villain of this collection is the hero of growth capitalism--The Corporation and the people who sell out to it.

Who do you write your blog for? Do you ever read the comments, and if so, what do you learn from them, if anything?

I write them for anybody who wants to read them. (Writers live in hope.)

Yes, sure, I read all the comments. They're mostly good-natured, and some are thoughtful and enlightening.

You say that dystopian literature is yang-driven, and its opposite--utopian literature--is also yang-driven. Is there a literature that presents a realistically complex vision of a world in balance? Or is that just fantasy?

Of course it's just fantasy. That's why I write fantasy.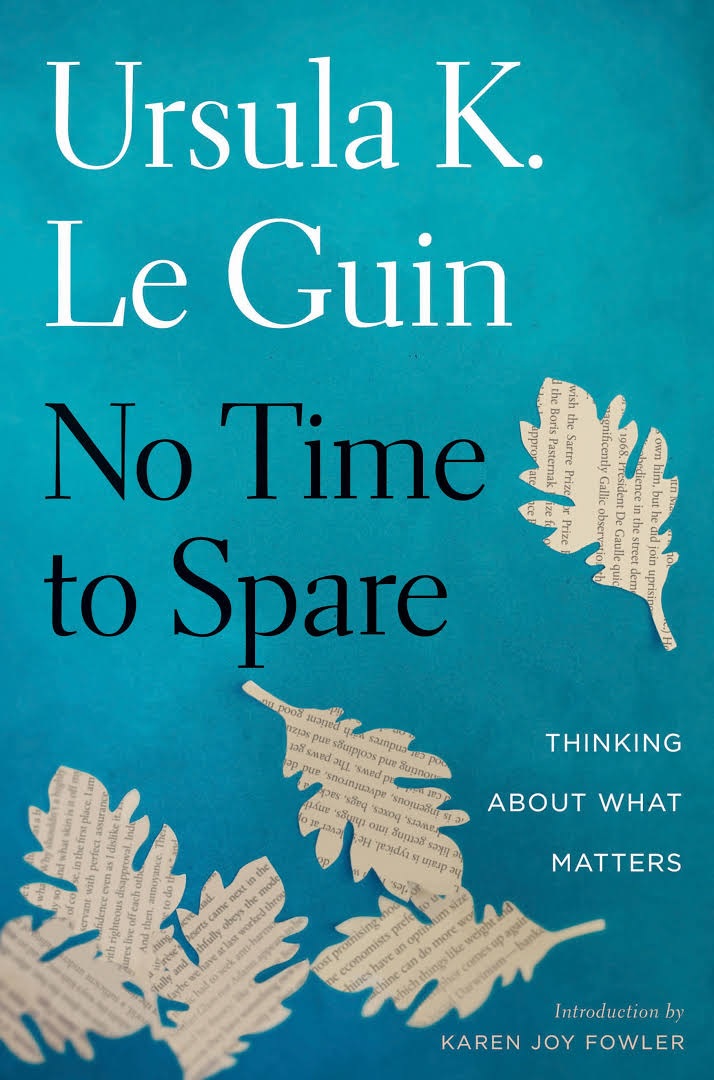 What works of fantasy present a realistically complex vision of a world in balance (or of female solidarity)?

Trying to think about this, I realized that I was not coming up with any fantasy that presents a realistically complex vision of a world in balance, maybe because we are so unbalanced at this point that imagining a real balance, even if fantasy, is not possible.

As for a world of feminine solidarity, that is questionably desirable: solidarity is something you call on in defense or when attacking. I would like to imagine a world of genuine equality, without stupid gender wars and battles of the sexes, where women did not have to consolidate against men or vice versa. I tried to sketch such a world in The Dispossessed. But I don't think I could write that book now.

How much of the selection in No Time to Spare was your choice versus your editor's? What surprised you in the process of collecting these pieces? What emerged in the selection and ordering of these pieces that you hadn't noticed before?

My editor, Naomi Gibbs, had much more to do with the choices than I've usually allowed or asked an editor for. In fact, I dumped most of the selection and arrangement on her. I figured she knew better than I did which pieces would best survive the transformation from time-sensitive blog to printed essay. If she pulled any big surprises on me, I mostly liked them.

What underappreciated or forgotten writers or books are you a proselytizer for (any genre/form)? Which new or up-and-coming writers whom you've read lately would you recommend?

I beat the drum and blew the horn for imaginative fiction during the decades when the critics and professors restricted Literature to modernist realism. Jericho finally heard the trumpet, and so now the old science fiction ghetto is getting gentrified beyond recognition.

I'd beat the drum like crazy for graphic novels if so many of them weren't either orgies of meaningless violence or recitals of life's cruelty to the author. But it's a lovely form. It'll grow up.

To be honest, I read very little of the up-and-coming, because at 88 I get more out of rereading the old-and-still-going. Rereading a good novel or poem is a great source of revelation and pleasure.

What novels (or poets) do you most frequently return to for revelation and/or pleasure?

Austen through Yeats, inclusive. I can't think of a Z writer--Yes! Zamyatin!! --Zak Nelson, writer and bookseller
Book Reviews
Fiction
Tin House, $15.95, paperback, 300p., 9781941040799
Atria, $16, paperback, 368p., 9781501133602
Mystery & Thriller
Minotaur, $24.99, hardcover, 272p., 9781250125729
Science Fiction & Fantasy

Harper Voyager, $25.99, hardcover, 544p., 9780062678102
Food & Wine
Knopf, $35, hardcover, 352p., 9781101874813
History
Liveright, $27.95, hardcover, 288p., 9781631493690
Social Science

Bloomsbury Circus, $27, hardcover, 272p., 9781408870556
University of New Mexico Press, $24.95, paperback, 256p., 9780826359049
Essays & Criticism
Houghton Mifflin Harcourt, $22, hardcover, 240p., 9781328661593
Nature & Environment
Little, Brown, $28, hardcover, 352p., 9780316260244
Children's & Young Adult

Little, Brown, $16.99, hardcover, 96p., ages 8-12, 9780316475112
Charlesbridge, $16.99, hardcover, 40p., ages 4-8, 9781580898270
Imprint/Macmillan, $16.99, hardcover, 40p., ages 3-6, 9781250123947